The Tyee marks its 15th anniversary today, so we've collected big moments from the past five years as a toast to you who have supported us throughout. This builds upon the timeline of our first 10 years, shared back then. To review that heady first decade, click here. To catch up with all that's happened since late 2013, read on.
Ready to swim backward? Dive in…
NOVEMBER 2013: Tyee quietly celebrates its tenth anniversary, misses own deadline by not publishing its 10-year look-back timeline until April.
NOVEMBER 2013: Tyee floats a crazy dream: raise from reader "Builders" $100,000 to expand national coverage. Readers pledge $104,000 in 21 days and Tyee adds more than 1,000 new Builders to its ranks. And you can still join.
DECEMBER 2013: Series of reports by Tyee contributing editor Andrew Nikiforuk on Harper government shutting down marine research libraries goes viral, prompts demands for answers from NDP opposition.
FEB. 14, 2014: Ian Gill starts contributing an occasional column to The Tyee, calling it "The Poor Mouth" for reasons, well, it's best he explain. His pieces range from alarm ringing to heart tugging to rousingly defiant.
FEB. 24, 2014: Tyee and SFU History Department jointly award first $1,000 Michael Fellman Memorial Prize for writing that connects history to current politics — as did Fellman many times in The Tyee. Recipient Christopher Phelps examines "How Diversity Hides Racism."
MARCH 2014: Tyee contributing editor Chris Pollon follows a pound of B.C.-mined copper around the world from ore to products to recycled rebirth. Cool interactive map by Geoff D'Auria, Tyee's multi-skilled digital editor.
MARCH 2014: Tyee reporter Geoff Dembicki launches 18-part series "Are We Screwed?" a deeply reported journey exploring how his generation is grappling with climate change, and solutions.
APRIL 1, 2014: "Tyee Expands into Medical Marijuana," runs headline over Steve Burgess April Fools' Day column. If only we hadn't treated it as a joke.
APRIL 2014: Tyee reporter Katie Hyslop teams with photographer Chris Grabowski for in-depth portrayal of "Hard Hit Houston," one of several B.C. towns rocked by mill closures.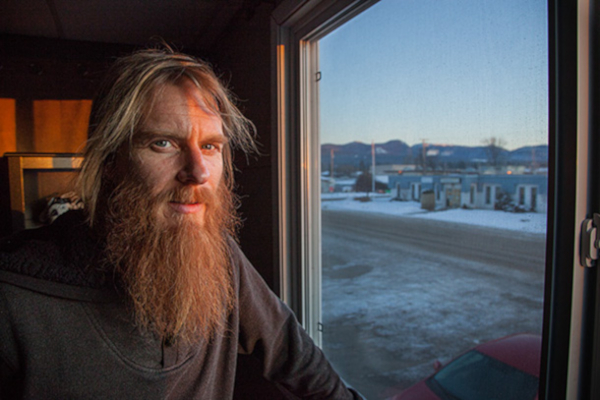 MAY 5, 2014: Tyee wins two national Canadian Association of Journalism Awards, for labour reporting (Krystle Alarcon's series on temporary foreign workers) and community reporting (David Ball's coal series).
MAY 26, 2014: Intern Emi Sasagawa lights up the Internet with her report on "tear-down kids" living precariously cheap in Vancouver houses slated for demolition.
MAY 31, 2014: Tyee contributing editor Andrew Nikiforuk, ninth writer in residence at the Roderick Haig-Brown House in Campbell River, finishes up with an ode to the famed naturalist's library.
JUNE 17, 2014: Teachers strike after rotating walk-outs met by a partial lockout by the government. Of Tyee stories most read by British Columbians in 2014, most are about the labour dispute, by Crawford Kilian or Katie Hyslop. Union members approve a deal on Sept. 19 over some grumbles, and vow to continue their fight.
JULY 2014: Tyee reporter David Ball's video and text series on refugees in Vancouver finds "hidden children" whose parents are too scared to enroll them in school; award nominations ensue.
AUGUST 2014: Thanks to Tyee readers who fully pay his wages, Tyee's new Ottawa reporter Jeremy Nuttall ventures forth to begin run of scoops in the capitol.
SEPTEMBER 2014: Jane Armstrong hired as Tyee's editor-in-chief.
OCTOBER 2014: Katie Hyslop series tucks into how nutrition helps children learn and thrive.
NOV. 6, 2014: After Andrew MacLeod publishes internal messages shedding light on B.C. health's firing scandal, a ministry lawyer demands The Tyee reveal no more from the emails, claiming privacy issues. Tyee publicly refuses, citing press freedom and the public interest. The government backs down.
NOVEMBER 2014: Britney Dennison's riveting three-parter chronicles three Canadian forces veterans dealing with PTSD and trying to put their lives back together.
NOVEMBER 2014: As protests build on Burnaby Mountain against the Kinder Morgan pipeline, noted authors John Vaillant and J.B MacKinnon each write why he's joined the resistance, and Tyee turns decade of reporting on the corporation into a reader's guide.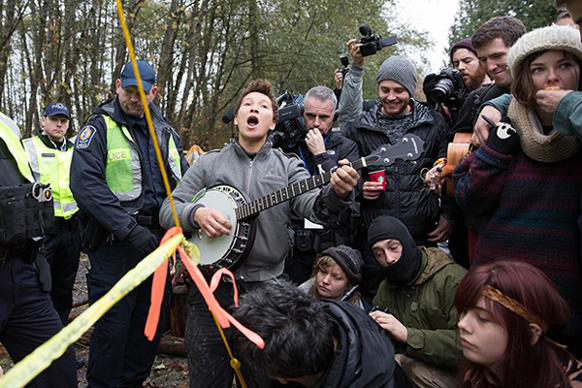 DECEMBER 2014: Innards life of a famous writer: Tyee publishes John MacLachlan Gray's droll memoir of hospital hell with wincingly wonderful drawings by Jessie Donaldson.
MARCH 21, 2015: Harry Smith, the 92-year-old anti-austerity campaigner on his way to becoming a political rock star in the U.K. and Canada, is profiled by Jeremy Nuttall. Smith goes on to write for Tyee and sell out an event with Geoff Dembicki.
APRIL 14, 2015: "Whoa, Tyee Readers Pledge More than $75,000 for Election Journalism."
APRIL 15, 2015: The New Yorker features The Tyee in a story on hopeful models for independent news media.
JUNE 2015: Tyee's Chris Wood heads up a sweeping "just the facts" report comparing Canada's environmental record to other countries' since 1990, a Tyee Solutions Society project with UVic's Environmental Law Centre funded by Gencon Foundation. Sharp design by Phillip Smith and Alex Grunenfelder.
JUNE 2015: Robyn Smith becomes The Tyee's third editor in chief, having arrived as an intern in 2011.
JUNE 2015: Two residential school survivors graciously share powerful, haunting "Stories of Reconciliation" with Meghan Mast.
JUNE 2015: The Arrogant Autocrat, Mel Hurtig's self-published book on Stephen Harper, becomes a best-seller — and swan song for Canadian icon and Tyee friend Hurtig, who passes away the next year.
JULY 2015: David Ball, Katie Hyslop and Chris Wood carry on Tyee's early and persistent reporting on solving B.C.'s housing crisis with a new series and then another.
JULY 22, 2015: David Ball breaks story of B.C. children's ministry spending on five-star hotels and spa resorts, bringing a demand for answers from the Representative for Children and Youth.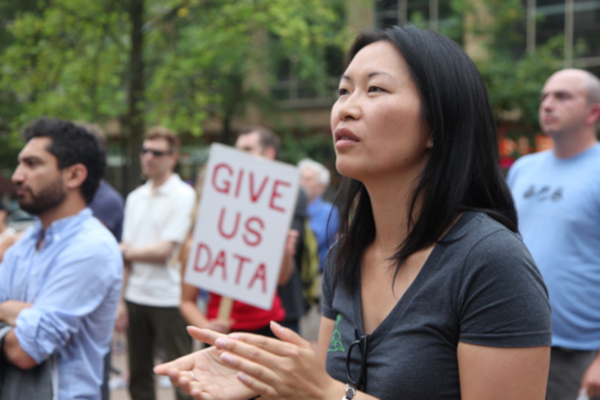 JULY 7, 2015: Bill Tieleman notes B.C. gives away 111 million litres of clean water to Nestle to bottle for $250, the price of just one lawn watering fine in Vancouver. Readers flood Tyee.
JULY 27, 2015: For Tyee lovers beyond B.C., a new, free email edition with just national stories launches.
AUG. 10, 2015: Tyee's list of 70 documented abuses of power by PM Stephen Harper and his Tory team is one of the most read pieces by any media during the federal election.
OCT. 10, 2015: Andrew Nikiforuk details the oil-soaked saga of Harper top aide Bruce Carson, "Canada's biggest scandal you never heard of." Carson eventually is convicted of influence peddling.
OCT. 19, 2015: Tom Mulcair's NDP enters federal election ahead, loses to Justin Trudeau's Liberals — a failed campaign, concludes Bill Tieleman, that squanders the chance of a generation.
NOV. 30, 2015: Tyee's Tom Sandborn files FOIs revealing (after delays and appeals) a horrifying fact: More than one in four residents who died in provincially funded supportive housing were left to rot for days.
JAN. 28, 2016: Tyee solutions editor Chris Wood, a seasoned environmental journalist, rolls out the first piece in the project he says damn near broke his heart. His "Portraits from Nature's Death Row" zeroes in on endangered species in three provinces.
FEB. 2, 2016: "Air Christy" takes off: Bob Mackin's scoop on the premier's chartered flights gets lots of media pick-up. BC NDP leader Horgan challenges Clark to say why she sticks taxpayers with $500,000 for private jets while clawing back disability bus passes.
MARCH 2016: Veteran, decorated B.C. journalist and publisher Paul Willcocks joins The Tyee as senior editor handling reporters' work, significantly making Tyee's voice wiser and cooler. His own political columns relentlessly nail it.
APRIL 15, 2016: Tyee named finalist for CJF Jackman Award for Excellence in Journalism, largely for reporting by contributing editor Andrew Nikiforuk on fracking.
MAY 30, 2016: Andrew MacLeod wins the George Ryga Award for Social Awareness for his book A Better Place on Earth: The Search for Fairness in Super Unequal British Columbia, which grew out of his 2014 Tyee series on fixing the wealth divide.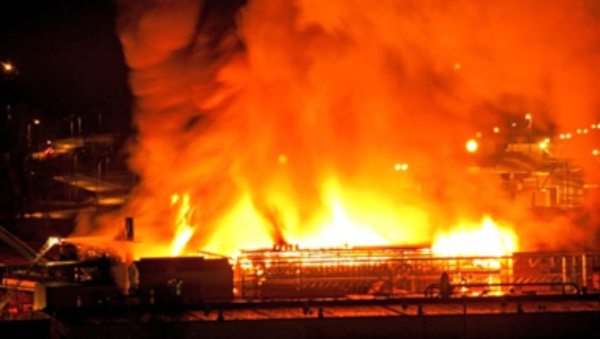 MAY 31, 2016: Tyee readers kick in over $25,000 so Katie Hyslop can travel B.C. to ask youth what they want the impending provincial election to change. Her Voices from the Future series is here.
JULY 16, 2016: Tyee redesigns its story and section pages to be cleaner, bolder, more mobile friendly, project led by Jeanette Ageson, Bryan Carney, Alex Grunenfelder, Michelle Hoar, Phillip Smith and Robyn Smith. (Fresh new home page coming in 2019!)
AUG. 8, 2016: Andrew Nikiforuk joins crew of Sea Shepherd Conservation Society's Martin Sheen as it explores the impact of fish farms on the B.C. coast.
AUG. 11, 2016: Tyee's Mitchell Anderson predicts Donald Trump's a good bet to be elected because…Rob Ford. "If voters don't feel respected, listened to or included, then opportunistic political interlopers may well carry the day."
SEPTEMBER 2016: Tyee editor Robyn Smith and business director Michelle Hoar present to the House of Commons on federal policy needed to support journalism.
SEPTEMBER 2016: Michelle Hoar, who co-founded The Tyee as its first business director in 2003 and brilliantly pioneered many ways to pay for independent media while running a lean yet ever cheerful office, leaves for new opportunities. She remains beloved by Tyeesters. Jeanette Ageson takes on all revenue generation roles at The Tyee, including investor relations, advertising, sponsorships, events, and reader funding. She is now Tyee publisher (and also beloved).
NOVEMBER 2016: Series on labour's fight to jail owners responsible for deadly work conditions draws from Tom Sandborn's book Hell's History. Damning.
NOV. 8, 2016: Probable sociopath Donald Trump is elected U.S. president, wages war on truth while attacking the most vulnerable and undermining democracy.
NOV. 11, 2016: Tyee's reader-funded Ottawa reporter Jeremy Nuttall breaks major national stories on PM Trudeau's "cash-for-access" fundraisers held by Chinese-Canadian business leaders.
NOV. 11, 2016: Prolific Tyee columnist Crawford Kilian's review of how and why "Christy Clark Just Got Laughed out of the Supreme Court" over her government's illegal stripping of teacher rights and student support is a top read in 2016.
NOV. 15, 2016: One of year's most read Tyee stories is Bill Tieleman urging NDP to learn from Trump's appeal to working class voters.
DECEMBER 2016: Not that you'd want to revisit such a "rotten, rotten year" but Steve Burgess recites its ABCs.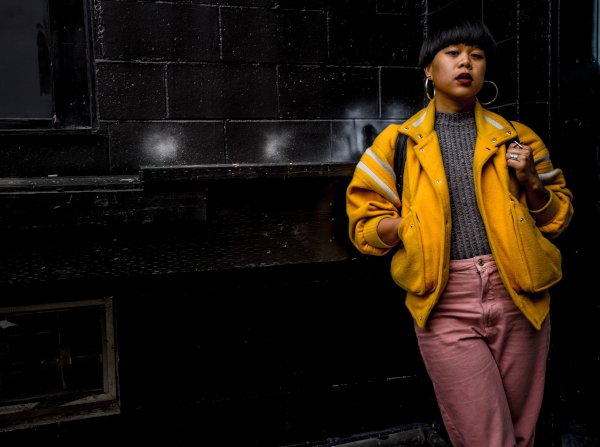 JANUARY 2017: Dorothy Woodend is invited to join the international Broadcast Film Critics Association which confers the Critics' Choice Awards. It's the latest of many feathers added to her cap, including director for DOXA Documentary Film Festival, since starting as Tyee film critic in 2004.
JAN. 25, 2017: Jackie Wong's four-parter reports from the front lines of a public health emergency, culminating in "Five Ways to Stop BC's Drug Overdose Deaths Now."
FEBRUARY 2017: B.C. law is changed by Tyee series "Slaves to Tips: How BC Laws Fuel Sexism on the Job" by Rachel Sanders. Green leader Andrew Weaver and Premier Clark cite the series in banning bosses forcing servers to wear high heels. Later, new NDP government kills the sub-minimum "training wage" because, as Sanders reported, it makes tips-dependent workers vulnerable to harassment. Series is a Webster award finalist.
FEB. 3, 2017: Robyn Smith and David Beers publish "Ten Ways to Build a New Canadian Media Ecosystem" in Policy Options.
MARCH 27, 2017: David Ball named a national award finalist for his look at the mental health impact on first responders.
APRIL 6, 2017: The B.C. government releases its Ombudsman's report into the unwarranted firings of health workers, including one who took his life, by the BC Liberals in 2012. Tyee's Andrew MacLeod had tenaciously pursued the cases, leading the pack from the outset.
APRIL 10, 2017: List of "117 BC Liberal Falsehoods, Boondoggles and Scandals," drawing on Tyee reporting and suggestions by readers, goes viral in election season.
APRIL 18, 2017: Andrew Nikiforuk shares findings that fracking is causing earthquakes in northeastern B.C., confirming much cutting-edge reporting he'd done on The Tyee since 2011.
MAY 5, 2017: Jackie Wong sensitively profiles four among 931 B.C. people who died of illicit drug overdoses in 2016, making it the deadliest year on record.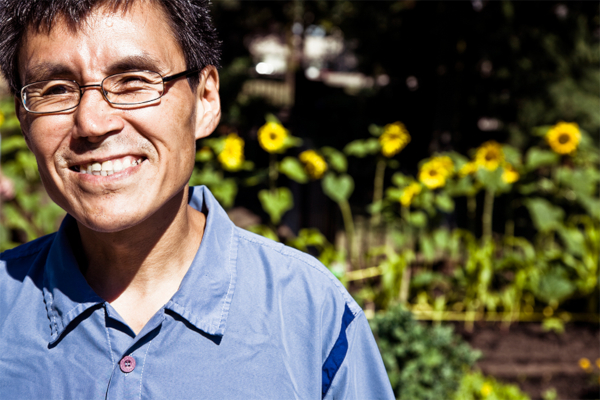 MAY 8, 2017: Reporter Zoe Ducklow wraps up interactive series that solicits readers' questions about the Site C dam and responds with reported explainers — a Tyee project partnering with Discourse Media.
MAY 9, 2017: Cliffhanger B.C. election leaves murky which party will rule as three Green MLAs hold balance of power. "One thing is clear: BC Liberal Premier Christy Clark is finished," astutely predicts Bill Tieleman.
JUNE 29, 2017: Clark's government falls, paving way for NDP-led government supported by Greens. BC Liberals had reigned since (pre-Tyee) 2001.
JULY 6, 2017: Tyee begins partnering with the Journalists for Human Rights Emerging Indigenous Reporter program, resulting in important work by Emilee Gilpin and then Andrea Smith.
AUG. 8, 2017: Tyee web director Bryan Carney is an investigative reporter, too. He exposes TransLink secretly sharing riders' personal info travel with police without independent oversight. Story gets wide media exposure.
AUG. 15, 2017: Bill Tieleman blames BC Liberal neglect of forest fire prevention for devastating, expensive blazes in a column hotly read.
AUG. 22, 2017: Geoff Dembicki publishes Are We Screwed? How a New Generation is Fighting to Survive Climate Change (Bloomsbury USA), resulting from copious Tyee reporting that began in 2011.
AUG. 31, 2017: Barry Link expertly takes on editor's role while Robyn Smith is on maternity leave, hands back healthy, feisty Tyee one year later.
OCT. 9, 2017: Rafe Mair, famed broadcaster and long-time Tyee columnist, dies, evoking an outpouring of praise and love from his many admirers. With permission of Rafe's wife Wendy, The Tyee establishes the Rafe Mair Fund for Environmental Reporting, generously supported by readers.
OCT. 17, 2017: Tyee senior editor Paul Willcocks has won a Webster award for past political columns. So he commands attention when he writes it's time to "rethink" B.C. news media's big night: "A journalism awards event funded by people who want to influence journalists is problematic."
OCT. 24, 2017: Commenters give Bill Tieleman growls and pats on the head for his columns urging pit bulls be banned in B.C. Last of the litter here.
OCT. 30, 2017: Jessica Barrett strikes massive nerve with her essay on being priced out of Vancouver. Among all-time most-read Tyee pieces.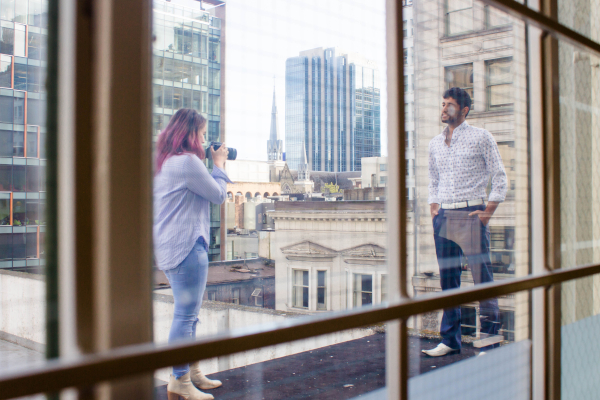 NOV. 8, 2017: The Tyee, once a lonely experiment, now is part of a vibrant independent digital journalism scene in B.C., notes David Beers in a piece for The Conversation Canada republished by the Toronto Star.
NOV. 18, 2017: Fourteen years after Tyee launched at SFU's Media Democracy Day, Beers is a lead organizer for the packed event, this one focused on the solutions journalism concept pioneered by Tyee.
JAN. 2, 2018: Tyee reporter Christopher Cheung spots a social trend outside his office window: Instagrammers flocking to the parking lot next door for self-glamourizing photoshoots. He snaps them for own popular Instagram page.
FEB. 6, 2018: Tyee publisher Jeanette Ageson among North American trail blazers chosen for select "accelerator" program "advancing women in digital journalism."
APRIL 5, 2018: Tyee's Christopher Cheung unravels the delicious mystery of Vancouver's "baklava man," readers prove hungry.
MARCH 6, 2018: After 14 years sharing his plugged-in views on politics with Tyee readers, Bill Tieleman calls it a day "to avoid conflicts," citing his busy consulting business in new era of BC NDP government.
MARCH 29, 2018: Facebook closes security flaws in its system discovered and publicly revealed by Tyee's Bryan Carney — a story picked up as far away as the U.K.
MAY 2018: Andrew MacLeod's book All Together Healthy: A Canadian Wellness Revolution draws on his Tyee coverage of health policy for over a decade.
MAY 9, 2018: First article in Katie Hyslop's masterfully in-depth 13-part series exposing the roots of the child welfare crisis in B.C. and Indigenous-led solutions.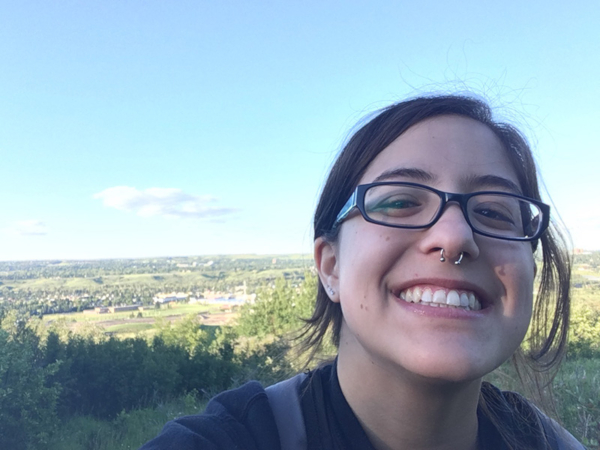 JUNE 14, 2018: Tyee contributing editor Shannon Rupp demolishes Jordan Peterson as a helpful preview to his speaking gig in Vancouver.
AUGUST 2018: UBC urban design professor Patrick Condon, long-time contributor of expert analysis for The Tyee, runs for mayor of Vancouver, bows out due to health issues, and resumes commentating.
AUG. 21, 2018: Tyee team says a grateful goodbye to its founding funder, Working Enterprises, a labour-affiliated holding company for socially responsible investments. Eric Peterson, who'd been a Tyee co-investor, steps in as sole investor, pledging to be a "steward" working to "build upon the impressive achievements of the past." His motivation: "More than anything, it was the dedication of The Tyee's loyal readers that convinced me to take on this responsibility." The Tyee continues to put all revenues into journalism, not profit.
SEPT. 28, 2018: "How to Talk about Relations between Indigenous Peoples and Europeans" essay by UBC history professor Paige Raibmon gets big traffic, is sent by B.C. teachers union to all members.
OCT. 8, 2018: In memory of blogger and regular Tyee commenter Merv Adey, some Tyee readers fund their own grant to support Tyee journalism projects. The first is Andrew Seal's highly read series on the electoral reform options.
OCT. 21, 2018: Vancouver's Vision party is swept out of office in an election Tyee reporter Dembicki terms "a referendum on unchecked capitalism." Voters were irate about spiraling housing costs, widening wealth gaps and city hall's coziness with developers. Can't say The Tyee didn't warn, or offer fixes.
NOV. 22, 2018: Marianne Bos, who started expertly keeping The Tyee's books in 2006, arriving every Wednesday to cut cheques and keep straight the unorthodox business that is digital independent media, does her thing… and will do it next Wednesday per usual, and we so appreciate it!
NOVEMBER 2018: Children's advocacy group First Call announces Katie Hyslop, "distinguished journalist with the Tyee, will receive the 2019 Champion of Child and Youth Rights Award for her extensive work on B.C. education, foster care, Indigenous issues, housing and poverty."
First Call's praise of Hyslop makes a great case for journalism in the public interest, done with a compassionate heart and rigorous mind: "Reporting on what happens to children growing up in B.C. matters not only because children are literally our future, the next wave of decision makers, caregivers, and problem solvers. But also because they aren't granted the legitimacy in our society to advocate for themselves. Until that changes, media must continue to amplify the voices of children and their advocates to ensure the next generation doesn't need to spend their adulthood recovering from their childhood."
This is work The Tyee team could only do with the support of you, our committed, generous readers. Together, we will keep at it at least another 15 years. Happy anniversary everyone!