Geoffrey Michael D'Auria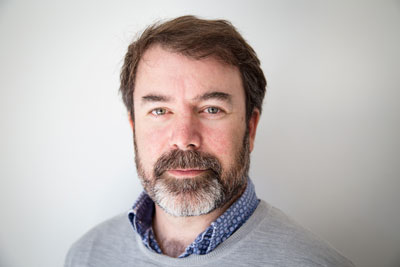 Working at the the intersection of journalism, technology, project management, user experience and audience analysis, Geoff D'Auria has helped lead the digital direction of The Tyee since 2007.
As a digital editor with a focus on reader engagement, Geoff helped design the Interactive Copper Map, developed new packaging approaches for the Enduring Coast series, and helped envision and strategize The Tyee's approach to the 2013 BC Election, including the redesign of The Hook, the development of explainer stories, and the creation of the BC Election Map. Previously, Geoff helped project manage the award-winning 2009 redesign of The Tyee, and the 2010 development of The Tyee's mobile apps.
With Julie Jenkins in the fall of 2013, Geoff co-led one of the most successful crowdfunding experiments in Canadian journalism history, The Tyee National Campaign, in which readers gave, in three weeks, more than $100,000 in small donations. That keyed off a previous campaign that raised and additional $67,000 the year before.
In 2011, Geoff created and drove a new award called the People's Order of B.C., as an alternative to the Order of B.C. This was done as a response to the the popular outrage to some of that year's selections.
Geoff was the editor of Vanessa Richmond's Schlock and Awe column on popular culture, in addition to the now defunct Tyee Video column. He also is on the adjudication team for the Michael Fellman Award for popular historical writing. He is the comment moderator and, for many years, was the front-page editor.
After leaving journalism school but before joining The Tyee, Geoff worked in software development, both as a technical / software requirements writer and a developer of training modules. It was in that capacity that he learned the basic but essential principles of user interaction, audience analysis, content and information management, single-sourcing and information architecture.
But for a short stint in Boston, Geoff is a lifelong Vancouver resident and holds a degree in journalism from Langara College, a BA in English and History from Simon Fraser University, a certificate in Liberal Arts, and is pursuing a certificate in open web development from Langara.
Twitter: @geoffreyd123
Stories by Geoffrey Michael D'Auria