A Foot in the Door: Canadians on the Housing Brink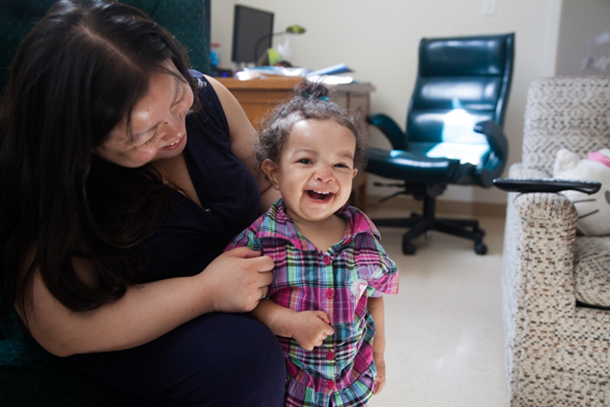 Can you afford your home? By the measure that the Canada Mortgage and Housing Corporation (CMHC) uses, if you have to spend more than 30 per cent of your income on suitable shelter, you're in "core housing need." You're paying more than you can afford for your home.
By CMHC's count, more than one-quarter of all Canadians who rent, and one in 15 who own their home, can't afford where they live. And in most cases it's not because they are living beyond their means.
Affordable housing used to be an accepted right in Canada. For many, it's falling ever further out of reach -- a silent national crisis. In this election-year series, the Tyee Solutions Society looks at what's failed, and how it can be fixed.
Vancouver is North America's capital of unaffordable housing. But Toronto's young millennials also struggle. So do Canadians who follow their jobs to boomtowns surrounded by undeveloped real estate in all directions. Certain seniors, lesbian, gay, bisexual, queer and two-spirited teens, and urban aboriginals are among demographic communities that face particular challenges finding housing.
This Tyee Solutions Society series takes up-close and sometimes highly personal looks at a few of these communities.
Later in this year-long investigative project, we'll also learn what some people are doing to put a secure roof over the head of every Canadian. We'll explore tactics other countries are using. And we'll check in with all the major parties asking for your vote to see how each proposes to close the growing gap between available shelter and what millions of Canadians can afford.
This series is produced by Tyee Solutions Society. It was made possible through the support of the Real Estate Foundation of B.C., the Catherine Donnelly Foundation, Vancity Credit Union, the Aboriginal Housing Management Association, the Vancouver Foundation, and in partnership with Columbia Institute. TSS funders neither influence nor endorse the particular content of TSS reporting. Other publications wishing to publish this story or other TSS produced articles, please visit www.tyeesolutions.org for contacts and information.