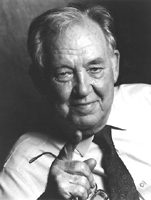 Look, I think the Webster Awards are great. I have one — well, not the actual glass trophy anymore, but I won and was really pleased.
And the idea of recognizing and encouraging great journalism is more important now than it was 30 years ago when the whole thing started.
But a discussion of the Websters in a Facebook group for B.C. journalists this week set me to thinking that we should look at whether there are better ways of achieving the goal of "promoting and recognizing the achievements of B.C.-based reporters."
Here's the way it works now. Journalists, or their organizations, enter their work in one of 13 categories. There's also a Lifetime Achievement Award and the Bill Good Award for general contribution.
Judges — a mix of ex-journalists and community members — pick three finalists in each category, and those are announced in early September. The winners are announced at a big dinner. This year's event was held last week at the Hyatt Regency, with individual tickets at $185.
The Websters are, at this point, mostly about the big dinner. It's glitzy, at least by the standards of the journalism world. There are name speakers. Businesses buy tables. Back in 2005, Sean Holman got a seating plan for the dinner and reported 23 of the 116 tables were bought by journalists and their employers while 45 were bought by other companies, from lobbyists to big business. The media contingent has likely shrunk since then.
The dinner is expensive and feels much like a corporate schmoozefest. The Jack Webster Foundation, which runs the awards, had revenue of $195,000, according to its 2016 Revenue Canada filing.
It spent $206,000. Some of that is managing the award process. Some — about eight per cent, according to the filing — goes to charitable activities, presumably support for student journalists and two fellowships that fund a short course at the Poynter Institute in Florida.
But it's mostly about the dinner.
Of course, its revenue also mostly comes from the dinner, through ticket sales — largely to non-media organizations — and sponsorships by banks, a lobby firm, Port of Vancouver, the Urban Development Institute, and others with deep pockets.
A journalism awards event funded by people who want to influence journalists is problematic. The media have done news stories on businesses sponsoring political conventions that implicitly ask what they expect in return. The same questions apply in this case though the sponsors can claim a simple interest in recognizing journalistic excellence.
A lot of the debate on the Facebook page centred on the foundation's board, co-chaired by Anne McMullin of the Urban Development Institute, the developers' lobby group, and Ernest Yee, formerly an HSBC vice-president and executive director of the B.C. gambling industry's lobby group. It's an impressive group, but it's short on people with recent journalism backgrounds and long on those with special interests in managing the media. Five new trustees were named this year, for example — all from lobbying, communications or public relations companies. Most have political connections; none has worked as a journalist in at least a decade.
The trustees aren't paid, and it's understandable that the foundation is looking for people who can sell tables at the dinner and raise money.
But a journalism awards foundation run not just by non-journalists, but largely by people whose job is to spin the media, is problematic. No matter how pure everyone's intentions, there is an appearance of conflict.
What's the solution? For starters, rethink the whole approach with a focus on the foundation's mission of "promoting and recognizing the achievements of B.C.-based reporters."
The big dinner event drives the Websters now and shapes the foundation. If you're committed to a dinner that relies on corporate sponsors and businesses willing to spend $1,850 a table, then you need a board that can make it happen. Journalists aren't good at that.
So what about a new approach? No dinner, no speakers (who are generally ignored anyway). Just an hour of drinks and a fast-paced award event. That should be enough to hold the sponsorships and much of the ticket sale revenue, while cutting costs dramatically.
Which could leave more money for new approaches to celebrating the achievements of B.C. journalists.
Why not share the stories on social media, or make a video of a couple of winners talking about why the story mattered and how they did it? Or ask media businesses for a full-page ad, and spots on TV and radio, highlighting the winners' work? Media outlets write about the awards, but their stories are generally focused, understandably, on their own successes. There isn't a broad public recognition of the great work being done by B.C. journalists.
Perhaps there would even be enough money to increase the amount supporting journalism, funding internships or allowing finalists to apply for money for professional development or a reporting project.
What about chopping the number of categories to allow more focus on the winners and reduce costs? The Webster Foundation had one award — best reporting — for its first three years. That's not enough, but maybe 13 is too many.
And what about involving working journalists in looking at all these issues? A committee composed of trustees and journalists could usefully look at the awards, questions of conflict and how best to achieve the goals set out 30 years ago.
The Webster Awards are important. In a time of cynicism about the news media, they are a reminder of the excellent public interest journalism being done by established and new media outlets. The recognition is really important for journalists.
But there are a lot of troubling aspects to the current approach. I expect Jack Webster would be among those pushing for a tough look at the way the awards have evolved.
Story updated Oct. 20, 2017 at 11:00 a.m. to add additional information about Ernest Yee.