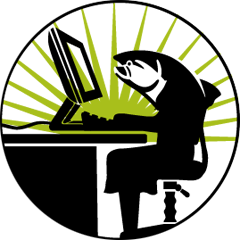 The Tyee has been named a finalist for the CJF Jackman Award for Excellence in Journalism this year, in large part based on reporting Tyee contributing editor Andrew Nikiforuk has done on the fracking beat.
The annual award, handed out by the Canadian Journalism Foundation, honours a Canadian organization that "embodies exemplary journalism with a resulting impact on the community it serves."
This year's nomination in particular recognizes Nikiforuk's 2015 Tyee reporting on the fracking industry, including industry-caused earthquakes and the high-profile, landmark fracking lawsuit of Jessica Ernst.
Nikiforuk's reporting is supported by the readers who pledge voluntary financial contributions as Tyee Builders. Many thanks to Builders!
Great fellow nominees
The Tyee has won the CJF award twice before, in 2009 and 2013.
We're honoured to be recognized among such excellent company in the small media category this year, including Metro of Ottawa, National Observer, The Telegraph-Journal and Toronto Life.
Nominees for the large media category include 16x9 Global News, CBC News, the Globe and Mail, Maclean's and the Toronto Star.
The winners will be announced at the Canadian Journalism Foundation awards on June 16 in Toronto.