Grow, Eat, Learn: School from the Plate Up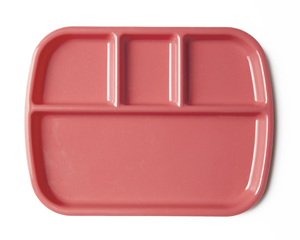 Whether people make a choice to have children or are taken by surprise by a pregnancy, the questions that run through prospective parents' heads are generally the same: what will we name it? Will it be a boy or a girl? Can we find daycare?
Rarely does a parent-to-be think: what will we feed our child? Yet that's one of the most important questions to consider, as many parents discover once their little one requires more than a milk or formula-based diet.
It seems simple enough. We live in an age of "kid food" -- the chicken nuggets and pizza that children are assumed to prefer -- and an economy that requires both parents to work full time to make ends meet, leaving neither with energy to cook supper from scratch. Packaged or prepared "kid-ready" meals are a tempting solution.
The results aren't good for Canadian kids. The number of children with obesity in Canada is going up, and with it the risk that they will develop Type 2 diabetes early in life, and heart disease, certain types of cancer, and other health complications later on.
In response, a loose alliance of educators, parents, farmers and doctors are joining their voices to argue that it's time to go back, for some of us way back, to the way our parents and grandparents ate: fresh food, made from scratch, eaten together.
In this series, The Tyee Solutions Society reporter Katie Hyslop visits farms, schools, full-length mirrors and our own kitchen cupboards to examine how we lost our way when it comes to feeding our kids, and how we can get back on the path to wholesome, healthy eating.
Katie Hyslop reports on education and youth issues for Tyee Solutions Society. Follow her on Twitter @kehyslop.
Produced by Tyee Solutions Society (TSS). Other publications wishing to publish this story or other TSS-produced articles, please see this page for contacts and information.