Status: Inside Vancouver's Sanctuary Movement
Keying off the May 29 story broken by The Tyee that Vancouver's Vision-dominated city council is considering declaring Vancouver a "sanctuary city," this in-depth series examines the roots and the implications of this potential policy shift. Text and video by Tyee reporter David P. Ball examine tensions between municipal law enforcement and federal immigration rules; how the transit system and policing have become a major route to detention and deportation for non-status immigrants; how the Vancouver police department is learning from law enforcement in Los Angeles, a sanctuary city, and potential approaches to lessening the risk and harm posed to non-status immigrants.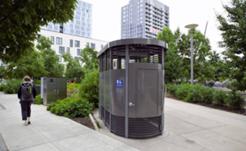 Public washrooms should be plentiful and accessible, says one scholar. And cities that do flush, flourish.