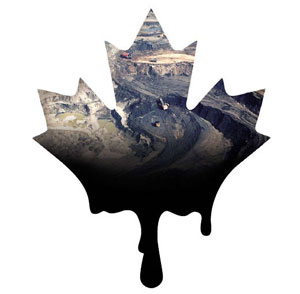 In the last couple of years we've run scores of articles on the Enbridge Northern Gateway and other pipeline projects. But go back into our archives, and you'll find a decade of thoughtful reporting -- where the themes were set for today's debates. Here are 50 pieces by regular Tyee contributors including Robyn Allan, Mitchell Anderson, David Beers, Geoff Dembicki, Andrew MacLeod and Andrew Nikiforuk published since 2004.
2004:
BC's Oil & Gas Boom (four-article series)
2005:
Tahltan Resistance to Mining, Drilling Grows (7 March): Iskut band joins Telegraph Creek protest and rebuffs Shell execs.
2006:
BC's Big Pipeline Plans Draw Fire from First Nations (23 August): Massive Gateway project faces serious legal obstacles. A special report.
As Pipelines Expand, So Do Fears of Clearcuts, Spills (23 November): Affected communities want more say.
2007:
Oiling up the Coast (30 April): Harper shrugs off 35-year ban on risky tanker traffic.
Oil: BC's Hydra-headed Headache (2 August): To prevent and respond to spills, our policies are a mess.
2008:
The Tar Sands, Downstream (20 May): Cancer, and the BC connection.
First Nations to debate BC pipeline plans (13 October)
2009:
Oil spills 'inevitable' if Gateway proceeds (24 March)
Summit targets Gateway pipeline's environmental risks (8 June)
Funding offered for Northern Gateway environmental assessment (7 August)
2010:
Enbridge Pushes Oil Tanker Safety Strategy (18 March): Kitimat critics unconvinced by double hulls, super-tugs and fast response spill promises.
Contentious pipeline closer to official approval (27 May)
The Enbridge Dirty Dozen (31 July): Michigan disaster follows 12 other big spills or penalties this decade for giant aiming to pipe tar sands oil to Kitimat.
Enbridge pipeline puts 56000 jobs at risk: First Nations leader (14 September)
2011:
Harper's Pipeline Nightmare (3 January): The PM backs the Enbridge plan to pipe tar sands crude to the BC coast. But the politics are ugly.
Enbridge confirms Chinese firm investing in Gateway pipeline (20 January)
Native leader to Harper: 'We will be the wall that Enbridge cannot break through' (1 December)
China, and Two More Ethical Challenges to Oil Sands (3 November): Last in a list of ways Canada is turning a blessing into a curse.
2012:
Northern Gateway hearings start in Kitimat on $5.5 million billion oil pipeline proposal (8 January)
How Enbridge Sawed Off Good Relations with BC First Nations (12 January): Killing Haisla's sacred trees just one way firm has undercut dealings with aboriginals on Pacific Gateway route.
How First Nations Are Gearing Up for Legal Battle Against Gateway (30 January): Native groups likely to cite evidence they weren't consulted as required by Supreme Court decisions.
Eleven Oily Questions for Every MP (1 February): Before you make oil sands and pipeline decisions, can you answer these queries?
Economist Calls Gateway Pipeline an Inflationary 'Threat' (2 Februrary): Former CEO of ICBC concludes project 'is neither needed nor in public interest.'
Spill from Hell: Diluted Bitumen (5 March): Poisoned air. Sunken gunk. A clean-up nightmare. What we're learning from the oil sands 'DilBit' dump into the Kalamazoo River.
Open Letter Urging Premier Clark to Act for BC (23 April): Gordon Campbell signed away our right to enviro-assess pipeline projects. You can get it back.
Gateway Designed to Pump Far More Crude than Advertised(7 May): Pipes could carry 60 per cent more than now proposed. Result: hundreds more tankers off BC's coast.
Bitumen Doesn't Float (23 May): Study debunks Enbridge claims that oil sands crude spill is standard clean-up.
It's More than a Pipeline (28 June): So states Enbridge's expensive ad blitz. Here's what they don't say.
Enbridge Safety Standards Not Yet 'World Class': Employee (29 June): Understaffing and hostile work culture contributed to US spill, operator testimony shows.
Oil Wealth: Should Norway Be the Canadian Way? (25 July): How did Norwegians get so petro-smart? The Tyee sent Mitchell Anderson there to find out. First of his reports.
It Just Gets Worse: NTSB's Final Flaying of Enbridge (1 August): US federal investigator's latest 'Summary of Enbridge Organizational Deficiencies' reprinted here.
Enbridge's Kalamazoo Disaster: Straight from the Files (August): Four-part series. US investigators gathered 376 documents on the pipeline rupture nightmare. Direct from those pages, here's the story.
Cracks in the Pipeline System: Whistleblower Sounds Alarm over Flawed Weld Inspections (September): Three-part series. Andrew Nikiforuk keys off the revelations of former TransCanada engineer Evan Vokes to reveal the risks built into pipeline projects in harsh climates, and dangers posed by inadequate inspections of critical welds.
2013:
The Pipeline Plan that Rattled BC, Explained (4 May): Enbridge's Northern Gateway proposal struck a deep nerve, and its story continues this election.
Andrew Nikiforuk on Big Energy: An Interview (21 November): Fresh from winning major award, the writer gives free talk at UBC this afternoon. A preview.
2014:
Why NEB's Gateway Report Is Vulnerable to Legal Assault (20 January): Enbridge, federal government complicit in flawed Joint Review Panel finding.
Are Police Ready for a Fierce Northern Gateway Battle? (24 January): Activists say direction action to stop the project is a last resort, but BC's north wonders: is the RCMP prepared?
IMF Pegs Canada's Fossil Fuel Subsidies at $34 Billion (15 May): In such giveaways we're a world leader, a fact rarely noted when federal budgets are debated.
School computers blocked NoEnbridge website ahead of rallies (6 May)
In BC, Ample Fuels for Union Debates (10 June): Pipelines spark support, opposition, from labour groups in province and across Canada.
If Oilsands Crude Can't Get to China, then Europe Instead? (11 June): Rumoured Enbridge oil shipment to Spain 'tip of the iceberg,' says Calgary analyst.