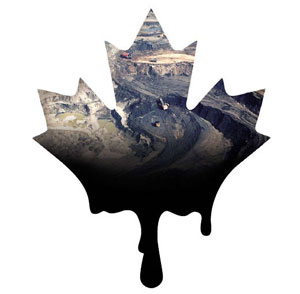 What kind of year in politics is 2011 going to be? Very likely another year (or at least ten months) of gridlock at the federal level, with no sign of any so-called game changer on the horizon.
A spring election is looking less likely as the Conservatives try to make a deal with the NDP -- swapping its support for the budget for increased support for seniors and hopefully a halt to scheduled corporate tax cuts. Harper seems resigned to remaining a minority government and doesn't want an election. Canadians are no more willing to give him a majority today than they were last year or in the last election. As soon as a Harper majority appears possible, a whole whack of voters change their minds and the Conservatives go back to their maximum maintainable level of 36-38 per cent.
So if there is so little meaningful action on the parliamentary political front, we should look to extra-parliamentary politics for action. And here the movement seems to defy the polls. Because while environmental issues are still taking a back seat to economic ones, it is on the environmental front that stuff is actually happening. While the media seem to focus on the lack of action on climate change, other enviro issues are witnessing intense activity and campaigning by dozens of groups.
They have demonstrated that Stephen Harper, a man who doesn't like to blink, can be defeated when opponents fight smart and are in for the long haul. The rejection of the B.C. Prosperity copper-gold mine proposal and the saving of Fish Lake was a good example. Approving the mine in the face of very effective publicity on the part of opponents proved just too much for even Stephen Harper to pull off. Defying many of the pundits' predictions, the Conservatives backed off and actually listened to their own environmental review panel.
Coming down the pipe
While the fight isn't over yet, Harper faces another major defeat and it will happen this year. He will confront another Fish Lake-like decision, except this time it is a much bigger issue: the so-called Northern Gateway project, Enbridge Corporation's plan to construct a 1,200 kilometre pipeline (across 1,000 streams and rivers) that would carry unrefined bitumen from the tar sands to Kitimat on the West Coast. That would result in some 200 supertankers a year loading the stuff up and taking it to markets in the U.S. and Asia through the pristine and treacherous waters off the B.C. coast.
It's a huge issue. Harper has invested a lot in supporting the project. But the opposition is formidable: an informal alliance of some half dozen environmental organizations, 61 First Nations, and many municipal governments that may well be unprecedented. Eighty per cent of British Columbians are opposed to allowing oil tankers in coastal waters. If Harper gives a green light to the project he will unleash an enormous backlash, and the movement which is now simply campaigning for a rejection of the project by a federal joint review panel will move into higher gear, including civil disobedience.
It would be a public relations nightmare for the Harper government. Enbridge, which between 1999 and 2008 had 610 spills releasing 132,000 barrels of oil, is now pumping dirty oil allied with Alberta's Harper. This against a diverse alliance who want to save the pristine wilderness, B.C. coastal waters and First Nations' livelihood. That alliance also has the backing of all the opposition parties, two of which have put forward private members' bills trying to ban oil tankers (an informal moratorium now exists).
Harper is behind the Enbridge pipeline for two reasons: first, he simply supports the rapid expansion of the largest industrial project in Canadian history. He is the oil industry's prime minister and expansion of the tar sands is the centerpiece of his economic policy -- indeed, it is almost his only economic policy. 
The second reason for the pipeline for Harper was revealed by the Pembina Institute as a result of its successful Access to Information efforts. According to government correspondence, the pipeline's key role in the Harper government's strategy is to undermine U.S. efforts to fight climate change. The U.S. is threatening to attack the problem of greenhouse gas emissions by restricting the use of high carbon fuels. Canada has already threatened a trade challenge against California over the issue. A pipeline giving China access to tar sands oil (which the U.S. still covets) might get their attention.
Few oil industry allies on this one
Harper's decision is complicated by the fact that even the industry is largely opposed to the pipeline project. While oil companies don't always agree with each other, it is rare for such a large project to even be considered when so much of the industry is either outright opposed or unsupportive. Remarkably, Enbridge doesn't have a single client signed up to pump its product through the pipeline. The company claims it has support in the form of ten companies that have each put up $10 million. That's real money to you and me, but in terms of a $5-billion project, it is lunch money. To add to its developing rogue characterization, Enbridge refuses to name any of the alleged backers.
One of Enbridge's most severe critic is Kinder Morgan, itself a pipeline company and operator of West Coast energy terminals. Kinder Morgan and others have pointed out that the reason Enbridge (Canada's 18th largest company by revenue) has no clients is that building the pipeline it would create a 41 per cent over-capacity -- exacerbating an already over-served industry.
Enbridge's application also threatens to corrupt the review process. It is unprecedented to have a pipeline application go to a review panel without customers to ship or receive the product and to have no refinery specific demand analysis. Given that refineries have to have special facilities to deal with the bitumen, this too is unprecedented, as half of what Enbridge plans to ship is tar sands bitumen.
Kinder Morgan's latest intervention, in early December, accuses Enbridge of abusing the regulatory process to "effect a race to obtain support for new services and using the regulatory process to affect a favourable commercial result." It asks the review panel to halt its process until Enbridge complies with the protocol outlined in the application guidelines.
Slipping on oil?
The Harper government has set itself up for a major fall. It is another example of the occasional spectacular failure of the "strategic genius" attributed to Harper by so many commentators. What often passes for strategic smarts on Harper's part is actually just perverse stubbornness -- boldness for its own sake, like that demonstrated by the long form census issue.
If Harper decides to be stubborn on this one, it would cost him a lot more than any of his recent missteps. He would have virtually no allies in B.C. and would be hard pressed to find any in the oil patch.
His strategy of threatening the U.S. with Chinese access to the tar sands hasn't worked.
He has a possible out. If the review panel turns down the application he could go along with it -- as he did in the Fish Lake case -- and appear to be respecting the democratic process.
Either way, it will be one of the most critical decisions he has made as prime minister.