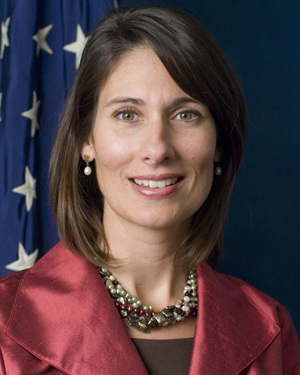 A deficient safety culture. Inadequate training. Insufficient pipeline checks for defects. And an ineffective spill response.
Those are just a few of the damning findings contained in the final report of the National Transportation Safety Board (NTSB) on Enbridge's massive 2010 bitumen spill in Michigan.
The 149-page document, whose July 25 release falls on the heels of a scathing summary report, not only sheds more light on the daily operations of pipeline giant, but explains why poorly regulated pipeline operations have come under heavy scrutiny across the continent.
Even Enbridge CEO Patrick Daniel admits that the NTSB's initial findings cast doubt on the "operational capacity" of the company and would create "additional challenges" for its highly controversial Northern Gateway project.
On July 10 the U.S. federal accident investigator embarrassed Canada's oil industry when it found both Enbridge and its public regulators guilty of negligence and incompetence during the costly Michigan rupture which contaminated 38 miles of the Kalamazoo River with toxic diluted bitumen.
NTSB Chairman Deborah Hersman bluntly compared the company's performance prior to and during the $800-million bitumen spill to the Keystone Kops, whose bumbling antics illuminated many silent films a century ago.*
A week after the damning NTSB summary report the Alberta government announced that it would review its pipeline regulations due to nearly half a dozen high profile leaks in the last two years as well as growing doubts about the province's ability to regulate bitumen export lines.
According to a study by Sean Kheraj, an environmental history professor at York University, pipelines carrying oil or other liquids have experienced more than 1,600 failures between 2006 and 2010, spilling 174,213 barrels of oil in mostly rural locations in Alberta.
As another consequence of the NTSB's critical report, Canada's National Energy Board, which regulates interprovincial pipelines, will inspect the company's Edmonton control room next week. A July 26 letter to Enbridge warned that "additional follow-up compliance activities" are likely.
The NTSB summary report not only found Enbridge's pipeline rupture in Michigan totally preventable but also lambasted Enbridge for its "culture of deviance" on pipeline safety. It also criticized weak regulators. 
In contrast Enbridge CEO Daniel has described the largest and costliest onshore oil spill in U.S. history as a quaint Lemony Snicket story: "a series of unfortunate events and circumstances" that "resulted in an outcome no one wanted."
'Summary of deficiencies'
The final report, however, catalogues a host of problems embedded in the corporate culture of the Calgary-based company and it will likely send shudders through the investment community.
Here for the public record is the part of the NSTB report titled "Summary of Enbridge Organizational Deficiencies":
"To evaluate the role of Enbridge in this accident, the NTSB's investigation focused primarily on the Line 6B operations before, during, and after the rupture. During the investigation, major deficiencies of the company emerged, as discussed in previous sections of this report. These deficiencies led to the rupture, exacerbated its results, and then failed to mitigate its effects.
"These deficiencies include the following:
"Enbridge's integrity management program had numerous deficiencies that resulted in Enbridge not repairing a detected feature on a pipeline susceptible to corrosion and cracking because of its failed coating.
"Enbridge's PAP failed to effectively inform the affected public, which included citizens and emergency response agencies, about the location of its pipeline, of the key indicators of unintended product releases from the pipeline, and how to report suspected product releases.
"Despite the availability of the information necessary for a correct interpretation, Enbridge's control center staff misinterpreted the rupture and started the pipeline twice during the 17 hours it took to identify the rupture.
"Enbridge's post accident response failed to either slow or stop the flow of the released oil into a major waterway.
"Although these deficiencies involved different elements of Enbridge's operations, and may appear unrelated, taken together they suggest a systemic deficiency in the company's approach to safety. Each of the following identified deficiencies, either individually or together, played a part in the accident:
"Enbridge's response to past integrity management related accidents focused only on the proximate cause, without a systematic examination of company actions, policies, and procedures that may have been involved.
"An integrity management program that, in the absence of clear regulatory guidelines, consistently chose a less-than-conservative approach to pipeline safety margins for crack features.
"A period of rapid growth in control center activities and personnel occurred without an objective assessment of the safety implications of the growth.
"A leak-detection process that was prone to misinterpretation and differing expectations of control center analysts and operators.
"Taken together, the evidence suggests that the Marshall accident was the result not of isolated deficiencies in the company's integrity management system, its control center oversight, its PAP, or its post accident emergency response activities, but rather of an approach to safety that did not adequately address the combined risks. By focusing on only the immediate cause of each incident, the company failed to look for and to determine patterns or underlying factors. Some of the underlying factors in this accident began many years earlier and converged with more recent changes only at the time of rupture.
"Enbridge became increasingly tolerant of the procedural violations designed to minimize the adverse consequences of a rupture. Finally, Enbridge's emergency response to this accident was ineffective because it failed to stop hundreds of thousands of gallons of oil from entering the Kalamazoo River.
"Enbridge insufficiently assessed pipeline defects for excavation and remediation to prevent flaws from becoming cracks that resulted in a rupture, inadequately prepared its control center staff to identify the ruptured pipeline, and inadequately prepared communities adjacent to pipelines to contain leaks that occurred in the lines. Enbridge also inadequately prepared its first responders to contain a major spill.
"Therefore, the NTSB concludes that Enbridge's failure to exercise effective oversight of pipeline integrity and control center operations, implement an effective PAP, and implement an adequate post accident response were organizational failures that resulted in the accident and increased its severity.
"Although Enbridge met PHMSA regulations in its pipeline operations, the evidence indicates that the company had multiple opportunities to identify and to address safety hazards before this accident occurred, but it failed to do so. Even the response to a safety culture assessment conducted following the Clearbrook, Minnesota, accident in 2007, which resulted in the creation of the position of director of safety culture, was insufficient. This director was tasked only with examining field safety of pipeline operations. Although Enbridge had implemented what it referred to as a health and safety management system, the system only partially met the standards of an SMS. For example, it addressed only on-site safety, not pipeline operations. Control center errors were identified as employee-caused and were not considered system deficiencies, contrary to SMS guidelines. Had the company implemented and maintained a comprehensive SMS, it would have focused not only on field operations safety, but also would have incorporated control center operations, pipeline integrity management, and post accident response plans and a comprehensive continuous examination of the safety of pipeline operations.
"Enbridge's safety program focused on the welfare of individuals in the work environment, but it did not consider the safety of operational processes, such as control center operations and integrity management. Previous accidents in other industries and transportation modes have revealed this organizational deficiency -- that is, instituting safety programs that address only personal safety, not operational system safety."
*Story updated August 2 at 10:55 a.m.