The

Spring 2015 Master Class Series

Tyee Master Classes 2015 Proudly Presents

Mastering Google and Going Deeper

Web Research Skills for Activists and Independent Journalists

with

Tim Groves

What will I learn?

This two-part Master Class presents the skills and techniques that investigative journalists and private-eyes and other researchers use to do deep digging research on the web. Jammed packed from edge to edge, these online sessions will use engaging storytelling to provide both novice and expert researchers alike, with valuable skills they can use every day.

The Master Class will explore: How to use Google in ways most people are unaware; how to use the deep web to find the wealth of information on the Internet that Google can't access; techniques for retrieving material deleted from websites; using tools to monitor website to see if they have changed; getting information to come to you; discovering who registered a website; using alerts; and a wide variety of other skills.

It will also provide insights on how craft a good search, engage in research and the considerations to keep in mind when researching people, corporations, charities, and governments.

The webinars will be recorded, and attendees will be able to access videos for future use.

Who's it for?

Journalists, researchers, and anyone who would like to learn more about how to access information online.

What should I bring?

This Master Class is being offered as a two-part webinar. Class participants will watch and take part in the class on their computers, so a computer, good internet connection, and speakers are necessary.

Who is Tim?

Tim Groves is a freelance reporter and investigative researcher based in Toronto. His articles have appeared in The Guardian, The Toronto Star, CBC.ca, The Dominion, Briarpatch and mediacoop.ca. He focuses his reporting on surveillance, national security, environmental issues, and First Nations struggles.

In 2007, he was deeply inspired by the Global Investigative Journalism Conference, and devoted himself to developing the skills and experience that would let him excel at investigative journalism.

He is passionate about sharing his research skills he has developed through both leading training workshops and consulting for grassroots organizations.

In 2010 he held set-up and run the G20 Alternative Media Centre, which provided over 100 indepedent journalists with a hub to cover the G20 Summit and the protests against it. The following year he orchestrated the release of The G20 Paper, a trove of over 3,000 pages of summit security documents that were made available to journalists, researchers and the public.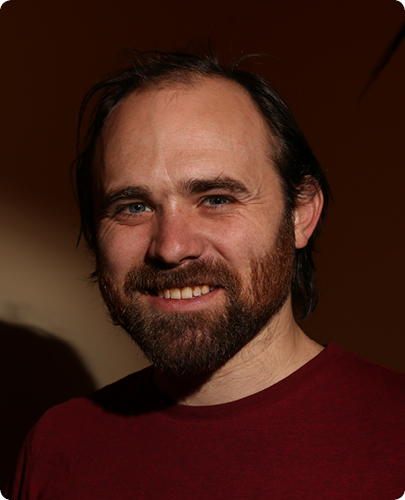 Title

Mastering Google and Going Deeper

Instructor

Tim Groves

Date

Monday April 13th & Tuesday April 14

Time

6 p.m.-8 p.m. PST both days

Location

Online via webinar.

Details

Price

$100 + GST


Brown Paper Tickets Ticket Widget Loading...

Click Here to visit the Brown Paper Tickets event page.
Links