The

Spring 2015 Master Class Series

Tyee Master Classes 2015 Proudly Presents

How to Make Smarter Decisions About Your Website with Google Analytics

with

Eric Squair

What will I learn?

We are all publishers now – if you want to have an impact on society, you need to be publishing something online. This is a hands-on introductory Master Class for non-technical people, focused on giving you actionable insight into how to be more effective in your online work.

Key things you will learn:
A framework for answering the question 'What's working and what's not with your online work?'
How to evaluate the results of your web, social media, email, online advertising and content marketing.
Key metrics and reports to get you focused on better results: what data is useful and what you can ignore for now.
The aim of this Master Class is to transform the way you and your organization make decisions about using scarce online resources, removing guesswork and replacing it with measurable data.
While this workshop focuses on the use of the free web analytics tool Google Analytics, the key concepts are applicable to other tools.
Who's it for?
Anyone who needs to make decisions about their online work, and has access to a set of Google Analytics data. This workshop is designed for non-technical people, and no specific technical knowledge is assumed.
What should I bring?
A laptop and access to your organization's Google Analytics data. Ideally, you will have Google Analytics installed on your website at least a week prior to the workshop. There will be clear instructions for you (or your web administrator) to accomplish this – the workshop does not require deep technical knowledge.
Who is Eric?
Eric helps organizations make decisions about their online work based on data, not guesswork. He does this by teaching clients how to monitor the results of their online efforts, run experiments to improve those results, and solicit actionable feedback from their audience. This process helps them find out what's really going on with their website, social media, email, and online advertising.
Eric has worked in online communications for more than a dozen years, mainly with large nonprofits working to change the world, but also with independent businesses who want to leverage the web. His Canadian clients include Greenpeace, Amnesty International, and the David Suzuki Foundation.
Find out more at DataHabits.com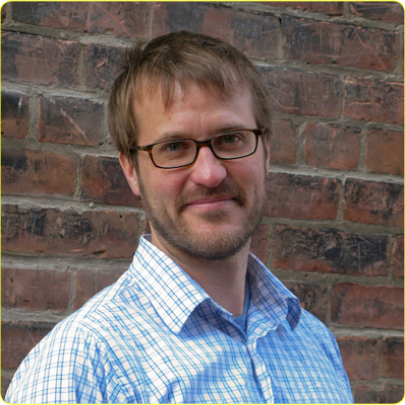 Title

How to Make Smarter Decisions About Your Website with Google Analytics

Instructor

Eric Squair

Date

Saturday May 9th

Time

10 a.m–3 p.m.

Location

The Amp training room 425 Carrall Street, Vancouver BC

Details

Includes coffee and lunch, with reception to follow after 3 p.m.

Price

$200 + GST


Brown Paper Tickets Ticket Widget Loading...

Click Here to visit the Brown Paper Tickets event page.
Links