Alan Cassels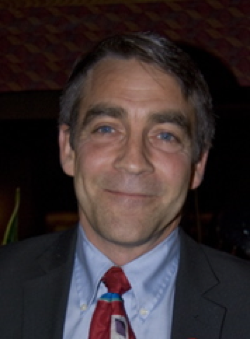 Alan Cassels is a University of Victoria researcher and the author of three books, including Selling Sickness: How the World's Biggest Pharmaceutical Companies are Turning us All into Patients (co-written with Ray Moynihan) and The ABC's of Disease Mongering: An Epidemic in 26 Letters. The latter is a tiny book of rhymes which one critic called "Dr. Seuss taking on an overmedicated and over-diagnosed culture." His latest book, Seeking Sickness: Medical Screening and the Misguided Hunt for Disease was published in April 2012.
A former naval officer and diver, Alan Cassels has been immersed in pharmaceutical policy research for nearly 20 years, primarily studying prescription drug information, pharmaceutical industry persuasion tactics and medical media.
Reporting beat: Pharmacojournalism, health, and drug policy research
Connection to B.C.: Cassels was born in Winnipeg, raised in Saskatchewan, and - at 17 years old - went west in search of an ocean and a ship.
Twitter: @akecassels