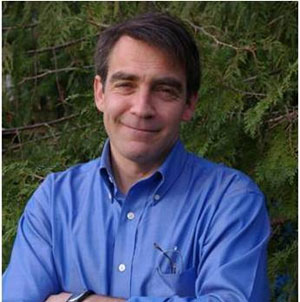 If you feel like you have something wrong with you, don't delay, go to your doctor and get it checked out.
But if you are healthy and otherwise feeling fine, should you go to your doctor and ask for tests to see if your body is harbouring some kind of disease or another? Everywhere you turn it seems there is someone or some group urging you to you to get tested for something to stay healthy.
Last week, for example, was Men's Health Week, whose aims include prodding men into seeing their doctors to get that check-up and the tests that almost inevitably result.
But it's important to realize that whether it's a cholesterol test, a check of your bone density or a probe of your prostate, the modern medical testing juggernaut wants to "screen" you for disease not just to protect you but because it gives doctors lots of business, and puts dollars in the pockets of big pharmaceutical corporations.
Still, how could that be a problem, you might ask. After all, you never know if Alzheimer's disease, bipolar disorder or low testosterone is lurking around the corner, so it's better to be safe than sorry, right?
Wrong. Or should I say, "mostly wrong." There are a few reasonable instances where screening entire populations of healthy people to find diseases before they can cause harm makes sense. The problem is that most of us don't know that much of the routine screening of your blood, your bones or your organs for disease are great for creating busywork for you and your doctor, but are often little more than exercises in futility in healthy people.
And they can also be deadly. Americans are world leaders in hunting down disease, and get scanned by high tech CT scanners about 70 million times per year. Sounds good right? Not if you consider that about a million children per year have unnecessary CT scans and about 29,000 cancers per year in the U.S. are actually linked to the overenthusiastic use of CT scans.
Similarly, what if other high-tech disease-hunting expeditions end up leading us into fatal quicksand?
Those concerns have prompted me to search out the worst examples of medical screening, and I'll be sharing those in articles to come.
'Get It Checked!'
My bottom line is this: If you are willingly exposing yourself to a medical screen, you need to do so with your eyes wide open.
This series is intended to help open your eyes to the results-based data about various forms of screening, and their potential risks as well as the rewards.
That's the sort of context you'd probably want if, for example, you were a guy who, heeding the call of Men's Health Week, got your hands on a checklist provided by the Men's Health Network based in Washington D.C. Their "Get it Checked! Guide" contains 15 different screening exams men should be getting, while asserting that "regular checkups and age-appropriate screenings can improve your health and extend your life."
This is a refrain on the Test Early Test Often gestalt of our times. But is it really as simple as getting a rectum probe, a testosterone or PSA reading or an examination of our stools? Are we to accept at face value the implicit message: Get tested now, or die?
Getting screened is a lot easier than changing one's diet or exercise regimen. So when campaigns like Men's Health Week knock on our doors, heading off to the doctor is the simplest way to check off the 'do something' category. Compared to hitting the gym, much easier to let your doctor get your bone density checked or see if your testicles and cholesterol levels are in the right place.
Health promotion could mean not only urging fitness or nutrition, but leveling a sharp critique of the unhealthy way of life built into the way we produce food, structure our workplaces, and fail to deal with poverty. But because screening is big business, in the upside-down world of health promotion the easiest way to prevent disease is to arrange to have someone look for it even harder.
Unfortunately, while screening for disease seems risk free, as new research emerges we are starting to see that such testing can produce a form of collateral damage called "overdiagnosis."
The widening net
To understand what "overdiagnosis" can look like, take the two most thoroughly studied types of medical screening: mammography for breast cancer and PSA testing for prostate cancer. Regardless of the faith we hold in both these screening paradigms, no one refutes one single fact: as new research comes to light, the experts promoting them change their minds on who should be tested, and why.
Despite the indignity of a rectal probe (Note to editor, this is the right time to insert a rectal exam joke, such as: Q: Why did the doctor use two fingers to do my prostate exam? A: He wanted a second opinion. Bad-dum-bum) and the uncertainty of a PSA test, the simple fact remains most men will eventually get prostate cancer in their lifetime, and most will die from something else. About 60 per cent of men in their 60s have some form of prostate cancer, but have a lifetime risk of dying from it of about three per cent.
The point I'm trying to make here is that as screening casts a wider and wider net, it captures more and more patients, many who are perfectly healthy. And that has its own downside, to be explored in more depth as this series unfolds.
If more and more screening means more overdiagnosis, do we discard all screening because it leads to overdiagnosis? Of course not. Striking the right balance is the challenge we face in an age of rising medical costs and more and more screening procedures coming on line.
As I said earlier, if you are willingly exposing yourself to a medical screen, you need to do so with your eyes wide open. I'm looking forward to continuing this discussion in the coming weeks.