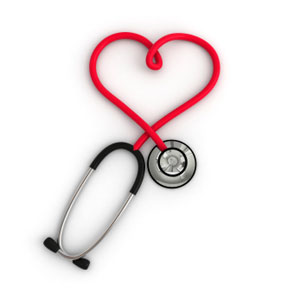 [Editor's note: this is part of an occasional series by University of Victoria health researcher Alan Cassels on medical screening's hidden risks, and how its benefits can be oversold.]
The brochure's pitch puts it plainly: "Vascular health screening can detect injured arteries before you have a heart attack or stroke."
Wouldn't it be great if you could just get some sort of heart or blood vessel scan to prevent an early death? You have to admit there is nothing more effective than good old fear to drive you to do "something medical" to save your life. As the most important organ in your body, your heart is the focus of a lot of attention from the medical community and that's why finding heart disease before it strikes you down seems so attractive.
What, you feel perfectly healthy? Think again: your arteries may be so clogged you're a walking time bomb. Lucky for you there are oodles of heart and blood vessel scanning technologies available to people who don't yet have any signs of heart disease.
If you can't get to Wisconsin to avail yourself of the highest of the high tech vascular screening, you could easily pop into Vancouver's Canada Diagnostic Centre in the City Square Mall on West 12th where for $690 you get a heart scan. Their facility is equipped with Toshiba's 64-slice Aquilion CT Scanner, a high-speed, high-resolution scanner that can take a detailed study of "any area of the body" in seconds.
Want some preventive screening? Their website says that a heart scan (also known as Coronary Artery Calcium Scoring) would be appropriate for men 40 and over or women 50 and over.
The goal of such a scan is to look for "calcified plaque build-up in the heart's arteries." Apparently you could have such plaque and feel fine, even do well in the standard exercise stress test and exhibit no signs of disease. The plaque, they say, correlates to "the risk of future coronary disease."
Why do this? Well, as their brochure says, the scan, "combined with your other risk factors, can provide an overall picture of your heart health and can help you and your doctor develop a prevention strategy that's right for you."
Better safe than sorry right? The Canadian Diagnostics Centre is careful in not recommending screening to everyone, but state that it is only designed for people with a family history of heart disease, those with high cholesterol, high blood pressure or diabetes as well as smokers and people exposed to second-hand smoke. In other words "almost everyone."
Who pays for the test?
So you plunk down $690 to determine that you have some atherosclerotic plaque. This means you've got a "greater likelihood of occlusive coronary artery disease." Your heart arteries aren't like clogged plumbing and there is no roto-rooter to send down your pipes to clean things out. So now what? They recommend what sounds like the usual things, changing your diet and exercise habits, and possibly take some kinds of preventive medication to reduce your risk of a future heart attack. Hmmm.
As for the cost of that helpful advice, let's talk about that $690. Who pays for it? The provincial medical plan? Nope. Public coverage in Canada won't touch this type of screening with a 10-foot pole. Why? Well, note to file, dear reader, there is a principle here at play that you should know: if the government doesn't pay for a particular type of medical screening, it's because the test in question is likely not worth covering.
Then who pays? Me? Yes, but you could claim it as a medical tax benefit. Do you have a business? Then use company money to pay for the scan where 100 per cent of the cost is tax deductible to the business and its not a taxable employee benefit. As the fine print at Canadian Diagnostic Centres says: "This is a very tax-efficient method of paying for an MRI, CT or Ultrasound scan."
But beyond the question of who will pay for this kind of screening test, is getting a coronary calcium scan of real benefit? The easy answer is: we don't know. It hasn't been studied enough yet.
Ok, then, what about heart scans in general?
'Harms outweigh the benefits': US task force
Consulting the evidence gurus on screening, the USPSTF (the United States Preventative Services Task Force), to see what they think of calcium screening, we find they don't like it at all. In fact, they recommend against three different types of heart screening tests, electrocardiography (ECG), exercise treadmill testing (ETT), and electron-beam computerized tomography (EBCT) saying they should NOT be routinely done because the "harms outweigh the benefits."
Yet the claims persist. Another kind of test, found advertised at the University of Wisconsin Heart Vascular and Thoracic Care pushes a different kind of test, the CIMT, which uses ultrasound to measure "carotid intima-media thickness" which they claim has advantages over computed tomography CT scans, and has less exposure to radiation. Despite claims that CIMT is a "proven predictor of heart attacks and strokes" there is not any scientific evidence, yet, to back up that claim.
At the end of the day what if you do a scan and it shows something of concern? Will that lead to better health? A May 2011 study in the Archives of Internal Medicine found people who had heart scans ended up becoming customers for more medications and more surgery, compared to those who just went the way of conventional screening.
Dr. John McEvoy told The Tyee that there is "no difference in the health status of people who get scanned versus those who don't." He is a researcher at the Johns Hopkins Ciccarone Center for the Prevention of Heart Disease in Baltimore and recently published a study on heart screening in the Archives of Internal Medicine.
Looking at a cohort of over 1,000 Korean patients who chose to get a heart scan -- in this case CT angiograms (kind of like a 3D picture of your heart) -- as part of a health screening program, they compared these results to 1,000 closely matched individuals who just got the standard health checkup. They found no difference in health status after a year and a half.
'Excessive and not necessary' for healthy patients
Admitting that this is a very useful test in the right setting (like when someone has chest pain or other heart symptoms) Dr. McEvoy doesn't think the evidence suggests it should be used to screen healthy people.
In fact, in his study, about 20 per cent of those patients who got scanned were told they had cholesterol buildups in their arteries (also called atherosclerosis) and they ended up taking a lot more drugs (aspirin and cholesterol-lowering drugs), had more tests and more major heart interventions. The scanned patient had more referrals for more tests, and had more heart bypass and stenting operations. But they were no healthier after a year and a half of observation.
Acknowledging that it might take a lot longer to see any effects of the scanning than 18 months, he noted that in the short term there were potential harms involved. The scanned patients were also exposed to radiation and the contrast dye, both which can be harmful. Excess radiation exposure may take up to 10 years to see any effects, whereas the contrast iodine used in the screening can lead, in some cases, to kidney failure.
His conclusion: the testing might lead to more harm than good and much of the added stuff the scanned patients got appeared "excessive and not necessary."
The practice of doing CCTA heart scans in healthy patients is discouraged by the American Heart Association yet that doesn't stop physicians or private clinics from offering these services.
Consumer confusion
So what's a patient to do? Perhaps the best summary of the issue came from Dr. Michael Lauer who works at the National Heart, Lung, and Blood Institute in Bethesda, Maryland, who wrote in an editorial accompanying Dr. McElvoy's study saying:
"Effectively, evidence-free medicine begets evidence-free medicine. We do not know whether screening CCTA reduced risk of major clinical events, but we now know that it increased exposure to medical tests and treatments, each of which carries its own risk."
As a final note, there is pretty clear proof that if you are confused about heart screening, you're not alone. A survey in the U.S. of 8,056 subscribers to Consumer Reports' magazine found that most consumers are pretty much confused about the value of screening tests for heart disease. The survey found nearly two-thirds of respondents who were between 40 and 60, with no history or symptoms of any form of cardiovascular disease said they would "definitely have a complete battery of heart-screening tests if they were free."
What this survey showed was that many people regularly get heart screening tests, whether it's an EKG, and exercise stress test or an ultrasound of their carotid arteries and do so in the belief that there is no harm in overtesting.
According to the results of the survey 87 per cent completely or somewhat agreed with the statement that it was "better to have a scare that turns out to be nothing than to not get tested at all."
What does this all mean? To me the "better safe than sorry" axiom is a strongly held belief. My corollary: if you are ignorant to the harms associated with screening, the more likely you'll submit to it.
Worried about heart disease? Then follow the lifestyle advice that most doctors and experts would give: stop smoking, get regular exercise, don't eat too much fat and salt, manage your stress. Wait a minute. Isn't that the advice they give if they find you have high levels of calcium in your coronary arteries? Why yes… it is…
There, I just saved you $690 and perhaps a mountain of unnecessary worry.