Listen to This!
Eat your words critics! Elizabeth delivers on early hype.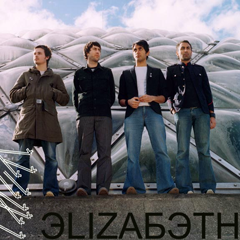 When I first played Elizabeth for an old boss, she sighed, looked wistfully out the window and said, "Life is funny. One minute you're wearing all black, dancing with your head down in Luv Affair to 'She's Lost Control' by Joy Division, the next, you're trying to convince your 12-year-old-niece not to wear sweat pants with 'Juicy' written across the bum." If this was the most abstract comparison I've heard between the Vancouver four-piece band and Manchester's pioneering glumlords, it certainly wasn't the first.
Critics and fans alike heaped praise on Elizabeth for their 2004 EP "Blick." Full of ambitiously epic sounds and new-wave influences, the disc drew comparisons to Joy Division, and more irritatingly, 2004 "it" band Interpol. High profile tours followed, as did a rather ridiculous and unshakeable media backlash about the group's looks and style (i.e., they had some). A lesser group would have released a full-length album right away to capitalize on the fuss. Instead, Elizabeth took almost three years to create a proper record. The result is worth the wait.
First Excommunications, released two weeks ago on Pop Echo records, sees the group expand on their previous promise, while also dismissing the notion that their sound was a retread of '80s Manchester. An album that takes this long to produce risks sounding overworked. But here the songs are both precise and furious, harkening back to a time when artists were unabashedly serious about their music, as opposed to the aw shucks humility and half-assed irony that are now the order of the day. The band's tighter-than-tight drums, spiky, soaring guitars, and singer Reggie Gill's intense vocals all sound better than ever. With this album, it's an understatement to say that writers who took jabs at the foursome will be eating their words.
Listen to First Excommunications here. Or see the band live at Richard's on Richards in Vancouver on April 12.
Related Music Picks:

comments powered by

Disqus