The

Fall 2015 Master Class Series
Tyee Master Classes 2015 Proudly Presents
Taking the Fictional Leap: How to Write your Story and Get it Published
with
Zsuzsi Gartner
Dare to ask: "What If?"
In this intensive one-day master class with acclaimed author and editor Zsuzsi Gartner, participants will explore some of contemporary fiction's seemingly endless possibilities. Learn how to shake off the shackles of what "really" happened (which can inhibit authentic fiction writing) and take the imaginative leap, transforming autobiography, real-life inspirations, and even current events into satisfying stories or the seeds of a novel.
Through hands-on writing exercises, you'll learn the vital mechanics of story, including structure, point of view, beginnings and narrative momentum. Take home a custom course pack of the readings referenced during the class. Finish the day with advice and tips on how to make the transition to published author, with strategies for submitting to magazines, journals, and agents, and an overview of the Canadian publishing industry.
Who's it for?
Beginning and emerging writers, and anyone who is interested in learning the fundamentals of great storytelling.
What should I bring?
Notebook and pen, or laptop or tablet.
Who is Zsuzsi?
Zsuzsi Gartner is the author of the acclaimed story collection All the Anxious Girls on Earth and editor of the award-winning Darwin's Bastards: Astounding Tales from Tomorrow, and was creative director of Vancouver Review's "Blueprint BC Fiction Series." Her most recent collection, Better Living through Plastic Explosives, was a finalist for the 2011 Scotiabank Giller Prize. She is the founder and director of Writers Adventure Camp at The Point in Whistler, BC.
Her stories have been widely anthologized, including in The Penguin Book of Canadian Humour, Best Canadian Stories, and upcoming in Imaginarium 4. Her fiction has been published in The Walrus, Toronto Life, The Letters Page (U.K.) and SubTerrain, broadcast on CBC and NPR in the U.S, and has won a National Magazine Award.
Zsuzsi taught MFA students for eight years at the University of British Columbia, and has also mentored numerous fiction and non-fiction writers through the Banff Centre's various writing programs. She's worked on the manuscripts of Giller Prize finalists, Governor-General's Award nominees, and Journey-Prize winners.
Testimonials:
"Zsuzsi Gartner is the best writing teacher I've ever had. She taught me how to be a real writer."
-- Sarah Selecky, Toronto, Giller Prize finalist for This Cake is for the Party, 2010
"Zsuzsi Gartner's workshops taught me everything I know about short stories. Under her tutelage I went from a total neophyte to a published practitioner of the form. Ten years later I am still referring to her materials and handouts, both when teaching and when writing my own stories. I can't recommend her workshops highly enough, for writers at any stage of their careers."
-- Matthew J. Trafford, Toronto, author of The Divinity Gene: Stories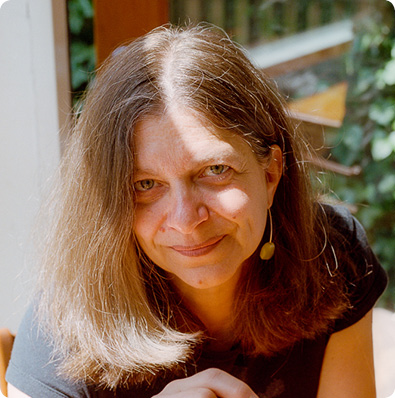 Photo credit: Kamil Bialous
Title

Taking the Fictional Leap: How to Write your Story and Get it Published

Instructor

Zsuzsi Gartner

Date

September 19, 2015

Time

10:00 am-3:00 pm

Location

The Post at 750, 750 Hamilton Street, Vancouver

Details

Includes coffee and lunch, with reception to follow after 3 p.m

Price

$200 + GST


Brown Paper Tickets Ticket Widget Loading...

Click Here to visit the Brown Paper Tickets event page.
Links