Brigette DePape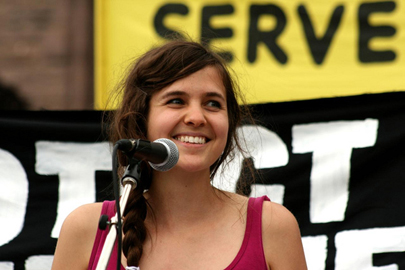 Brigette DePape burst on the Canadian scene as the "rogue page" who held up a "Stop Harper" sign in Parliament last year during the Throne Speech. Her reports from the front lines of social activism have appeared in The Tyee, Rabble and elsewhere.
Reporting beat: Social Activism, Politics
Twitter: brigettedepape
Stories by Brigette DePape

Brigette DePape reflects on the great South African's victory and legacy.