Tyee Master Classes 2014 Proudly Presents
Crowdsourcing for Public Engagement
Proven Techniques to Mobilize Your Base
with
Steve Anderson & Reilly Yeo
What will I learn?
In this master class, award-winning leaders in crowdsourced public engagement projects, Reilly Yeo and Steve Anderson, will provide participants with a tangible blueprint and lessons learned from several years of hands-on work in some of the largest and most successful engagement campaigns in Canada and beyond. They will also share their expertise connecting projects with internal participatory decision-making, ensuring that changing generational expectations for participation are met, to keep young talent and stakeholders inspired and engaged. In this intensive day-long workshop, you'll learn:
How to set up online campaigns that facilitate mass participation of thousands or more people who will endorse your cause, project or product.
How to craft your message for broad, inclusive, and positive engagement - taking people beyond opposition towards meaningful constructive engagement in decision making.
How to climb a community of supporters up a "pyramid of engagement" through integrated online tools, social media and narrative.
Methods that can be used to incorporate and recognize the input of staff, supporters and other stakeholders into your work and planning.
So why Reilly and Steve? Since 2010 they have led OpenMedia from a small Internet advocacy group to one of the largest public engagement communities in the country and increasingly in the world. In 2011, their groundbreaking StoptheMeter.ca campaign engaged over 500,000 people (the largest online campaign in Canadian history) and brought Members of Parliament from all of Canada's major political parties onside—including the Industry Minister and the Prime Minister.
Just last year, their StopSpying.ca campaign engaged over 145,000 Canadians and stopped online spying legislation (Bill C-30) from being implemented. Due to the Snowden revelations OpenMedia has now built the largest pro-privacy coalition in Canadian history and is collaborating with groups around the world.
Who's it for?
This class is for those working in the non-profit sector, activists, community engagement professionals, and anyone looking to launch a campaign, grow their membership or mobilize their base.
What should I bring?
Bring a laptop or note-taking tools and ideas of a campaign you're looking to launch.
Who is Steve?
Steve Anderson is the founder and Executive Director of the award winning civic engagement organization OpenMedia.ca. Steve is a digital policy analyst and open Internet advocate who often appears in national and international media to comment on telecom, surveillance, and copyright policy along with other matters related to internet governance. Steve Anderson is also considered a leader in strategies for civic engagement and crowdsourcing. His writing has appeared in numerous local and national print and online publications such as The Tyee, the Toronto Star, Ottawa Citizen, and the National Post. Steve is a contributing author of the CCPA book "The Internet Tree". You can find Steve's blog at http://openmedia.ca/SteveAnderson
Who is Reilly?
Reilly is the Managing Director of OpenMedia, and a passionate advocate for a more participatory political and economic system. She is a facilitator, speaker and writer with diverse experience in the social change sector, including work with Amnesty International, The Walrus magazine and the United Nations Office of the High Commissioner for Human Rights. She led the organizing team for the first Vancouver ChangeCamp (an unconference on open government and participatory politics) and spent two years facilitating citizen dialogues to rethink foreign policy through the SFU Centre for Dialogue. As part of her work with OpenMedia, she was the Director of the ReimagineCBC Campaign, a project that engaged over 40,000 Canadians in developing a new vision for the CBC in the digital era. Currently, she also works as a mentor and instructor with Groundswell, a youth-led project to transform the economy through the launch of non-profits, social enterprises and co-operatives. Reilly has MAs in Comparative Politics (McGill) and English Literature (UBC) and is an Associate with the SFU Institute for the Humanities.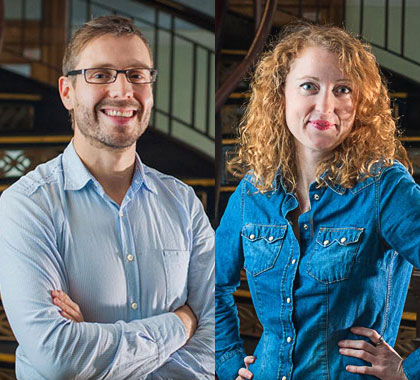 Title

Crowdsourcing for Public Engagement

Instructors

Steve Anderson & Reilly Yeo

Date

Saturday, May 3rd

Time

10 a.m. - 3 p.m.

Location

The Tyee's Vancouver Newsroom

Details

Includes coffee and lunch, with reception to follow after 3pm

Price

$200 + GST


Brown Paper Tickets Ticket Widget Loading...

Click Here to visit the Brown Paper Tickets event page.
Links