Tyee Master Classes 2014 Proudly Presents
Vision Reboot
Improve Your Impact with a Winning Organizational Story
with
Amanda Gibbs
What will I learn?
Even the strongest organizations -- at some point in their lifespan -- need a strategic rethink in order to achieve their goals for change in the world. However, the true work in a successful rethink is deeper than branding. It's harder than media training. It's broader than social media. Crafting a compelling vision story is the core work that will help galvanize your team and differentiate your organization in the minds of funders, stakeholders and media. This interactive workshop will offer real world case studies and best practices from public engagement, organizational development and brand strategy for crafting a winning vision story. Learn storyboarding and narrative techniques along with a proven process you can take back to your organization. The session is primarily intended for existing social enterprises and not for profit organizations. Emerging organizations are also welcome -- there will be lots for you, too.
Who's it for?
Executive directors, communications professionals, and non-profit employees of all kinds.
What should I bring?
Bring your current organizational structure and ideas of where you'd like to grow.
Who is Amanda?
Amanda Gibbs is a public engagement specialist, communications strategist and facilitator with two decades of experience supporting mission-driven organizations as they create visions and brands, plan for organizational change, craft winning campaigns, and create meaningful partnerships and collaborations.
She started her career as a reporter in the 1990s, but developed an interest in working with not-for-profits to help increase public dialogue on progressive social and environmental change. As Strategic Counsel with IMPACS (the Institute for Media, Policy and Civil Society) (1999-2004) Gibbs worked with organizations in Canada and throughout the world often on complex, conflict-driven issues with diverse stakeholders. She also spent several years as Team Leader with Envisioning and Storytelling, (2004-2006) where Gibbs led a team of facilitators, writers, designers, space designers, multimedia producers and facilitators in developing story-driven strategies as a way of activating organizational and project purpose. Most recently, Gibbs was Director of Audience Engagement at Museum of Vancouver, Canada's largest civic museum (2008-2011). She led the visioning and rethink of this century plus local institution, and was able to activate its renaissance through a combination of exhibition planning, visitor experience strategy, community engagement and social media outreach. Her work has been recognized with several awards for marketing and community engagement from the Canadian Museums Association.
Gibbs now leads Public Assembly, leading public engagement, planning and strategic communications for a range of mission-driven clients.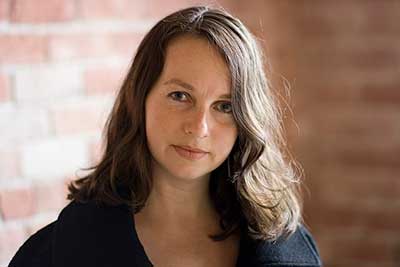 Title

Vision Reboot

Instructor

Amanda Gibbs

Date

Saturday, June 21st

Time

10 a.m. - 3 p.m.

Location

The Tyee's Vancouver Newsroom

Details

Includes coffee and lunch, with reception to follow after 3 p.m.

Price

$200 + GST


Brown Paper Tickets Ticket Widget Loading...

Click Here to visit the Brown Paper Tickets event page.
Links