In Italy, Hope, and Some Handwringing, for Journalism
On offer at global summit: articles of faith for a changeful industry.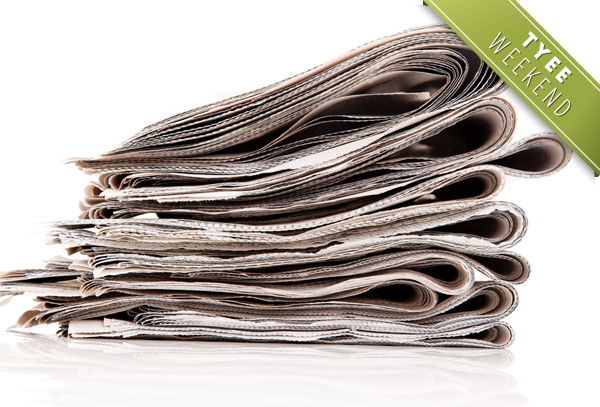 If you ever wonder about the future of journalism -- and if you give a tinker's damn about the future of Canada, some handwringing about the parlous condition of our Fourth Estate is a reasonable reaction to the declines we witness now almost daily -- well, you're looking at it. Or, at least, you are looking at one version of it.
Journalism isn't dead, but its nature is altering so radically and so rapidly that any attempt at a picture of what's to come is, almost by definition, a trompe-l'oeil -- albeit an inexorably digital one.
As dizzying and disorienting are the pace and nature of changes in the media, one thing is abundantly clear: "legacy" media institutions, such as newspapers and "destination" television news shows, are giving way to the "digital natives" -- and there is no going back. This has enormous implications for journalism as a business and a vocation, but most importantly as a strain of critical relevance to discourse and decision-making in our increasingly atomized society. The Fourth Estate will surely continue to have a tremendous bearing on how we are governed, and by whom, but the manner by which that influence is exerted is very much up for grabs.
The good news, at least on evidence advanced at the ninth annual International Festival of Journalism that just wrapped up in Perugia, Italy, is that the public's appetite for news and information is as insatiable as ever, and the disruption to legacy media caused by the eruption of the Internet is driving phenomenal innovation in the digital realm.
Admittedly, it is hard to be terribly sanguine about the triumphalism exhibited in Perugia by the likes of Google, Facebook and Twitter, the latter now with almost 300 million registered users, a seething mass of "content" providers "updating the world" with an incandescent barrage that Twitter's factotum at the festival rather plaintively tried to order into a taxonomy of Detect, Report, Distribute, Engage. We might more helpfully have been told to Duck and Cover.
There was much talk about the merits of "social" -- it is apparently passé to use the expression "social media" -- and the dominance of Google, Facebook and Twitter that has begun to burden these behemoths with the sort of regulatory attention (not to mention investor impatience) that has long plagued legacy media institutions as a price they've had to pay for their distorting influence in the public square. Clearly, the vacuity of much of what is transmitted via social -- all that "clickbait" and, of course, all those cat pictures -- hardly qualifies it as journalism though social does have its place, especially in places and among populations where real journalism doesn't exist or is discouraged by the state.
Anyhow, there is widespread consensus that technology and what it enables is now the biggest factor in world journalism, and that technology's sine qua non, data, now rules. Data-driven journalism, said John Crowley, digital editor of the Wall Street Journal, is creating "completely different newsroom forms" and is changing the definition of what a journalist is. "Some of the best work we do is in purely graphical form," said Aron Pilhofer, lately of the New York Times and now executive editor of digital at the Guardian. One consequence of all this, Crowley said, is that the single biggest logjam in the development of modern newsrooms is not a lack of talented people writing great stories, but of talented people writing great code.
'REAL JOURNALISM IS ACTIVISM': ON THE GUARDIAN CAMPAIGN
Some readers might be aware that the Guardian has undertaken a remarkable campaign called Keep it in the Ground, which is aimed at forcing fossil fuel producers to cease and desist if the world is going to have any hope of keeping below the two degrees of warming thought to be the upper viable limit for our warming climate. In particular, the Guardian has championed divestment from fossil fuels. The newspaper has targeted the Gates Foundation and Britain's Wellcome Trust, and thus far has more that 200,000 reader signatures (mine among them) asking these globally significant charities to divest. This is a no-holds-barred bit of pamphleteering in the greatest tradition of crusading journalism, and it says something about the paleness of Canadian journalism that among our mainstream media, nobody comes anything as close to calling our energy sector (and our investment community) to account.
In Perugia, Dan Gillmor, who teaches digital media literacy at Arizona State University, spoke in support of advocacy media. ''In many parts of the world, doing real journalism is activism -- because truth telling in some societies is an act designed to bring about change… exposing injustices with the absolute goal of stirring public anger, and then public action to bring about change… Even those journalists who worship at the altar of objectivity should recognize that on at least some issues, they cannot possibly be objective. Or at least, they should not be. On some issues we have to take stands, even though those stands may put us at policy odds with the people and institutions we cover.''
For his part, Alan Rusbridger, outgoing editor of the Guardian and champion of its coverage of climate change -- what he calls ''the biggest story in the world'' -- is unapologetic about the paper's advocacy. He says that science so clearly favours those who claim that our civilization is threatened over the arguments of climate deniers, that ''pretending that these are equally balanced arguments is actually a form of distortion itself.''
Rusbridger recently did an interview with CBC Radio, and if you missed it, it's a great way to spend half an hour. -- Ian Gill
So, all bow down to the coders, because what they do already determines the face and the form of pretty much everything worth reading -- and not worth reading -- in journalism's brave new world. Will a carapace of beautiful writing survive our bombardment by the coders, or are we doomed to wander across a flickering field of digital deceptions and confections, constantly served pudding when what we need is protein? What, in the end, will we actually be reading and writing? And will we even be reading at all or merely watching? (Or playing! The BBC has come under fire for making a game about the Syrian refugee crisis that is seen in some quarters to trivialize a dire humanitarian crisis though it is elsewhere seen as a perfectly logical evolution of the interactivity of modern journalism. "The idea that in the future, news will be played rather than read is quite hard for some people to think about," says Janet Jones, a professor of journalism at London South Bank University. Yet that concept is really not at all hard for a generation reared on gaming, a generation that also really needs to care about the news in some form if journalism is to prosper and still do its job.)
Two heartening examples
Remarkably, for all the noise created by social, the life expectancy of serious journalism looks to be a lot longer than the inevitable demise of Canada's Postmedia or the spectacular self-strangulation by the CBC might suggest. In fact, technology might be journalism's saviour. To repeat, journalism isn't dead, as Jeff Jarvis said in a keynote address in Perugia. "What's dead is the business model for mass media." Jarvis, a professor at the City University of New York Graduate School of Journalism, most recently authored Geeks Bearing Gifts: Imagining New Futures for News. His basic thesis is that legacy media are failing precisely because their business models depended, like the church's, on viewing their audience as a mostly ignorant mass, while editors and reporters were gnostics who dumbed down the world's complexity into easy psalms and upsold us content they thought we either deserved or could handle. This no longer works when a lot of content is cheap to create, easy to find, and mostly free to access. The media that succeed in the future, Jarvis says, will act less like content providers and more like service providers who find out what communities need to function more successfully and then, where appropriate, apply the tools of journalism in service of those aims. The digital revolution will make it easier for journalism to respond to people's concerns, and journalism will be judged less by volume than by the value it creates. "Content is that which fills something. Service is that which accomplishes something. To be a service, news must be concerned with outcomes rather than products." Think of it as the liberation theology of a new church of journalism.
This might sound all very ivory tower, but there is evidence all around us that the form of journalism is changing fast -- and that people are willing to pay for it.
Consider the example of De Correspondent in the Netherlands. A couple of years ago, two prominent Dutch journalists decided to quit their posts at traditional newspapers and launch a site where, in the words of publisher Ernst-Jan Pfauth, "We make journalism we believe in, and our members buy it." They crowdfunded an astonishing $1.7 million in one month (the first $1.3 million in eight days), charging 60 euros for a one-year membership. But they also invited readers to donate as well as subscribe. Many did. De Correspondent doesn't take any advertising and doesn't have any institutional investors, meaning "we don't have to take any other stakeholders into account" other than readers, Pfauth said. De Correspondent steers shy of "news" reporting, since you can find burning buildings or flamed out celebrities anywhere. Instead of focusing on what is unusual from one day to another, "We try to write about things that happen every day."
They write long-form, often investigative pieces about systemic issues, rather than symptomatic ones. And, most tellingly, they eschew the pulpit in favour of a platform that is purpose-built for the exchange of ideas. "Our journalists are conversation leaders," Pfauth said, "and our members are contributing experts." Journalists as curators, in other words, and comments as content, rather than as dark matter generated by cranks and trolls.
By crowdfunding, De Correspondent consciously set out to "start a movement," not just a publication, and having grown membership and revenues since the initial flush of interest upon their launch, the model seems to make the case that people will pay the piper for serious journalism.
So does Blendle, another Dutch startup that has been christened the "iTunes for news." Co-founder Alexander Klöpping was a technology reporter at a serious newspaper when he came to realize that "none of what I was writing was getting read by my peers." Klöpping is in his twenties, and people in their twenties for the most part don't read newspapers. This has people concerned about the future of democracy, and not just people in the Netherlands but in Canada and anywhere a growing democratic deficit is blamed on young people's disinterest in public affairs. Young people don't much trust institutions and they especially don't trust governments "now that politicians aren't exactly achieving anything," as Felix Salmon, senior editor of Fusion, said during one session in Perugia. By extension, young people also don't trust -- or just aren't interested in -- politicians' bedfellows of yore, the media.
Enter Klöpping, whose team hit upon a way to repackage existing media onto what he calls a "completely frictionless" platform that allows people to pay only for the news they consume. You may not want to read every story in the New York Times, or De Telegraaf, but that's what conventional sites ask you to do. You subscribe to a whole paper, labour away to choose what you want to read and throw out the rest. But on Blendle, you simply pay per article and for what you read. It costs just 15 to 40 cents per article. Readers can ask for a refund if they don't like the story (about five per cent of stories trigger requests for refunds), the idea being that, in Klöpping's words, "Just as there is Spotify for music and Netflix for movies, you now have Blendle for news." Young readers, he claims, are paying for news for the first time, and "those are the people I want to get. Two-thirds of Blendle users are under 35."
What is fascinating, and heartening, is that the "news doesn't sell well on Blendle, long-form does." Whether Blendle helps or hinders big media players in the long run, paywalls have mostly failed because they extend the idea that people want the whole hymn book. Allowing micro-payments for specific content speaks to the appetites of individuals, not mass readership. Whether Blendle is sustainable, and whether it can work in the English-speaking world as opposed to the small and quite particular media market that is the Netherlands -- those and other questions are up for grabs. But the New York Times and German publishing giant Axel Springer are sufficiently impressed that they have bet about $4 million between them in Blendle, which is about to expand beyond the Netherlands.
Resisting 'digiterminism'
If Klöpping & Co have begun to crack the nut on what is now a perennial question in journalism -- how to attract and keep the millennials, who are the readers, watchers and indeed players (not to mention voters) of the future -- then maybe that's a ray of hope. Maybe all this crowdfunding, crowdsourcing, disaggregation of content and disruption of legacy media is good news for journalism… though one can't help but wonder if, for example in Vancouver, the competition for crowdfunded dollars (between The Tyee, the Vancouver Observer, and DeSmog Blog, to mention just three) can support so many complementary but ultimately competing platforms.
But a greater worry, at least for me, is that much of this innovation seems to depend on harvesting and responding to reading preferences and audience habits at such a fine resolution that, well, it all seems far too clinical, borderline Orwellian. As technology propels a kind of digital determinism (digiterminism?) that assays our habits and assembles our profiles and then feeds us our media based on our individual algorithms, surely we risk sacrificing some of the personality, whimsy, randomness and, yes, inefficiency and idiosyncrasy that have been among the enduring delights of much of our media for generations.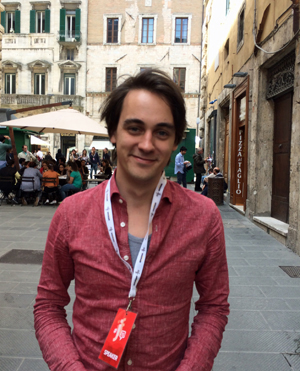 I'm not sure I want to be spoon fed what I read based on an invisible examination of my attraction to certain subjects or objects, or my love of certain writers, or what books I search on Amazon, or links I click, or dollars I donate, or "likes" I choose to make public. I happen to like the fact that when my weekly printed edition of the New Yorker is delivered not to my inbox, but to my mailbox, no one at Condé Nast has any idea that I always start reading from the back (movie reviews); then go straight to anything written by Adam Gopnik or Elizabeth Kolbert or Seymour Hersh; always read James Surowiecki's financial page; only sometimes read the fiction section; read every word by John McPhee, whether it's about fishing or writing, or both; but I'll also read a piece about knife-sharpening, or about a Chinese mathematician solving a fiendishly hard theoretical math problem, even though I know nothing about sharpening knives and even less about theoretical math. There is the sheer random pleasure of finding good writing that transcends the confines of code, and the fact is I don't want anyone to take away the happenstance by which I sometimes find what I read. None of which would matter, except that even the New Yorker is trying to wean readers off the printed edition, and the tactile, accidental treasures that are among its greatest pleasures.
To which a reasonable millennial response is surely... get over it. Or more to the point, sit back, relax, and watch the show. We have barely touched the edge of what the Internet age has in store for us. As Jeff Jarvis said in Perugia, it took 150 years from the invention of the Gutenberg printing press before the first newspaper was published. It's been a lot less than 150 years since the Internet came to dominate our lives and disrupt our media, and "we (still) don't know what the fuck the Internet is." How can we possibly predict what is coming next? But, as Jarvis says in his book, "If we do not believe in the will of the public to be informed, we might as well give up on democracy... there will continue to be a market demand for the information a society needs to function. That must be an article of faith if we are to hold out hope to sustain journalism."

comments powered by

Disqus