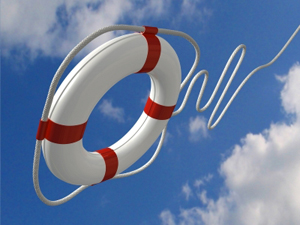 As tear gas and horse manure wafted up from another day of protests downtown, we gathered on the verdant slopes of Mount Royal, in an old stone building at McGill University. With the free press and democracy apparently competing to see which could crumble fastest, we felt a certain urgency.
From Halifax's Kelly Toughill came the idea of a tax refund for newspaper and magazine subscriptions. With a little help from Revenue Canada, might you be more likely to pay for Canadian journalism?
From Gatineau's Cathy Edwards came the idea of commandeering the CBC's old transmission towers before they're dismantled, handing them to community broadcasters -- and even renting out space to phone companies.
I pitched the idea of a referendum on stabilizing CBC funding. Let's ask Canadians once and for all if the public broadcaster should be guaranteed a certain budget. If the "No" side wins, successive governments may continue to hack and slash at their discretion.
Journalism strategies
"What I wanted to do was have a focused conversation about how we could use public policy to support forms of journalism that support citizenship," says Journalism Strategies organizer Christine Crowther. A former CBC videojournalist (like me), Crowther is now pursuing a PhD in Communication Studies at McGill.
"The only way we were going to succeed in putting this on the public agenda was by drawing a diverse group of people into conversation with each other," she says. That meant putting hard-nosed newsroom journos in small rooms with academics and activists. It didn't always go smoothly.
Sociologist Greg Neilsen provoked gasps when he declared he "didn't need to speak to the reporters" who wrote the articles he was critiquing. Later, Sun News reporter Sneha Kulkarni had PhDs rolling their eyes at her straightforward, in-the-field analysis of Twitter use during the G20 in Toronto. Still, those tensions were productive.
Most participants seemed to be there out of a shared concern for the direction of Canada's public conversation -- coupled with a general belief that brave, independent journalism is becoming more important, not less.
Money
One major problem is it's harder to fund. Indeed, the question of money lay under the whole conference. What's encouraging is that new financing models are popping up everywhere.
Vancouver economist Mark Latham was there to pitch his Voter Media model, where consumers choose which news providers to reward with public money (read about it in the Tyee here). Then there was OpenFile CEO Wilf Dinnick, who hinted that his startup will soon be selling local content to big newspapers.
I told anyone who would listen about the new Tyee Builders fundraising experiment, featuring signed books from famous Canadian authors as incentives for new subscribers.
The idea of offering perks to donors pops in crowdfunding too -- we talked about Kickstarter, Indiegogo, the Radiohead experiment, Louis CK's $5 download, and other experiments in soliciting money for intangible products. People were refreshingly open to the idea of journalists looking outside their own industry for inspiration.
Sustainability
One reason to look elsewhere is because the industrial model has serious problems. As Karen Wirsig of the Canadian Media Guild pointed out, we're only three mergers away from a private TV broadcasting monopoly. Academic studies suggest mainstream media ownership is more concentrated than ever. With constant pressure to deliver profits, it appears the quickest way for media companies to keep growing is through mergers and acquisitions.
In response to those trends, people are finding ways to make journalism more efficient, local, and collaborative -- qualities that can enhance editorial independence and economic resilience.
Belleville-based Robert Washburn presented his research on "hyperlocal" websites. Turns out there's a sprinkling of tiny, one-person operations appearing in rural Ontario to fill the vacuum in local coverage. Some even make a living at it. Others subsidize the service with other work, like the guy who delivers headlines -- and pizza.
Another panel shared lessons from GroundWire, a volunteer-driven syndicated news service now carried on campuses and community radio stations across the country. CTV Calgary's Karen Owen described her experiments in collaborative storytelling -- in one case handing a camera over to her own kids to shoot a story about mental health in high school.
Throughout the weekend, I got updates on the student protests via Twitter, SMS, and CUTV's live video stream. In a rather dramatic demonstration of cheap, collaborative local coverage, Concordia University's campus TV station has figured out a way to broadcast on the run, out of a backpack. (Watch the camera get peppersprayed, live on air, at the end of this video.)
Solutions
I left the conference feeling more optimistic about Canadian journalism than when we began. I'm not sure about the health of our democracy, or the long-term viability of growth-based economics. However, as those systems continue to disintegrate -- with all the attendant human drama -- I'm encouraged by the knowledge that people across the country are figuring out ways to cover those stories.
Having a place to share ideas is a big help. "I had always imagined Journalism Strategies as a network of networks," says Christine Crowther. "We will keep it alive online -- where existing members can carry on conversations they've started this weekend, and where new members can add their ideas." The website is here, and will soon include a compilation of all the policy recommendations to come out of the conference.
Maybe I'm biased, but I think Vancouver would be a great venue to host an event like this next year.