Tyee Master Classes 2013 Proudly Presents

Web Mapping Basic Data Herding

&

Basic Data Herding


with

Hugh Stimson
What will I learn?
There are stories in the data. You need to get them out of there, and onto a map, preferably on the web. We'll talk about what tools to use, how best to use them, and do some hands on work to get you started.
We'll start by reviewing some of the best and most common tools for making quick effective web maps. Then we'll talk about what to do if the data you've got comes in a weird format, or needs to be combined together first, or isn't clean enough. We'll cover some first principles of legible, high-impact web cartography. Then we'll all make some maps that you can embed on your website.
Some of the tools we'll put our hands on:
If there's more time at the end we will talk a little more generally about how you can get started in your mini-career as a data enthusiast, GIS pseudo-specialist, and office geoweb guru.
What should I bring?
A laptop. And also some spatial data you're interested in. Anything with street addresses or latitude/longitude coordinates will do. If you don't have a dataset one will be provided, but chances are you've got a spreadsheet kicking around that would work.
Who is Hugh?
Hugh Stimson is a map maker and data herder who helps values-based organizations with analysis and communications. Hugh has taught Geographic Information Systems to students and professionals at the University of California, the University of Michigan and the Smithsonian Institution, where he worked and studied in GIS, ecology and complex systems analysis.
Hugh currently runs a consultancy in Vancouver's Chinatown. He helped Elizabeth May map her successful Saanich--Gulf Islands campaign, built a map of provincial carbon sinks and sources for the Tyee Solutions Society, and assesses species, habitat and ecosystem services for groups like the David Suzuki Foundation, the Canadian Wildlife Society and the BC Forest Practices Board.
Hugh used to like motorcycles and deserts but now likes camper vans and fjords. He has planted over a million trees by hand. True fact.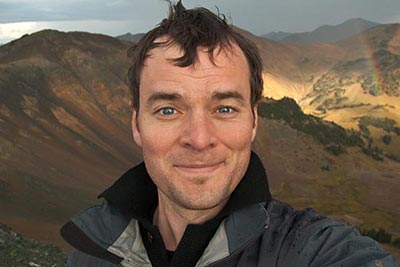 Title

Data Mapping

&

Basic GIS

Instructor

Hugh Stimson

Dates

Saturday, April 6th

Time

10am - 3pm

Location

The Tyee's Vancouver Newsroom

Details

Includes coffee and lunch, with reception to follow after 3pm

Price

$200 + GST


Brown Paper Tickets Ticket Widget Loading...

Click Here to visit the Brown Paper Tickets event page.
Links
2013 Spring Master Classes

April 13

April 14

April 20

April 27

April 28

May 25

Jun 1 + 2