Tyee Master Classes 2013 Proudly Presents

Data-Driven Web Mapping For Beginners

with

Hugh Stimson
What will I learn?
There are stories in the data. You need to get them out of there, and onto a map, preferably on the web. We'll talk about how to make the best interactive web maps that are possible without getting into any coding.
We'll begin with a quick run-down of what makes web maps tick, then we'll review some of the best and most common online tools for making them. We'll make a first web map using address data, which we'll prepare using spreadsheets and a data-refining program. Then we'll go over some basic GIS (Geographic Information Systems) software skills, in order to sum up address-based data within neighbourhoods. Once we've got those shapes ready we'll create a second, more sophisticated web map.
Some of the tools we may put our hands on:
What should I bring?
A laptop. And, ideally, some spatial data you're interested in. Anything with street addresses or latitude/longitude coordinates will do. If you don't have a dataset one will be provided, but chances are you've got a spreadsheet kicking around that would work. And if you've got a more ambitious project in mind, by all means bring that along and we can talk it through.
How is this different from last season?
Last spring's
web mapping class
was great, but some attendees wanted to focus on code-free mapping. So we'll mostly follow the same curriculum, but with a deeper dive into online tools that don't require working with JavaScript. We're considering following this class up with a more advanced session in a future season.
Who is Hughi?
Hugh Stimson is a map maker and data herder who helps values-based organizations with analysis and communications. Hugh has taught Geographic Information Systems to students and professionals at the University of California, the University of Michigan and the Smithsonian Institution, where he worked and studied in GIS, ecology and complex systems analysis.
Hugh currently runs a consultancy in Vancouver's Chinatown. Right now he's helping Georgia Strait Alliance and Raincoast Conservation Foundation map simulated oil spills in the Salish Sea, he earlier built a map of provincial carbon sinks and sources for the Tyee Solutions Society, and he assesses species, habitat and ecosystem services for groups like the David Suzuki Foundation, the Canadian Wildlife Society and the BC Forest Practices Board.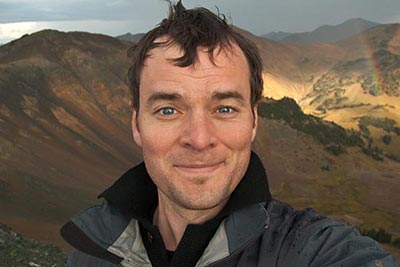 Title

Introduction to Web Mapping and Data Herding

Instructor

Hugh Stimson

Dates

Saturday, Nov 23rd

Time

10am - 3pm

Location

The Tyee's Vancouver Newsroom

Details

Includes coffee and lunch, with reception to follow after 3pm

Price

$200 + GST


Brown Paper Tickets Ticket Widget Loading...

Click Here to visit the Brown Paper Tickets event page.
Links