The Tyee ♥s Our Sponsors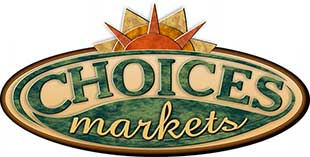 Catering Generously Provided By Choices
Committed to our customers, communities and planet
With seven stores and a rice bakery across Metro Vancouver and the Okanagan, BC, Choices Markets is Western Canada's largest grocer of natural and organic foods. From Kitsilano to Kelowna, our customers enjoy an extensive selection of organic, natural and local food items at fair prices. We're committed to upholding our vision while providing exceptional customer service in a friendly and welcoming environment. As proud locals, we'll always be 100 per cent Canadian owned and operated and fully committed to our local communities.
Check Them Out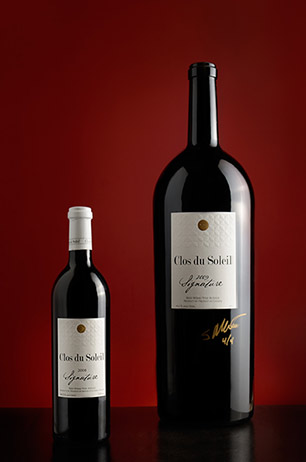 Wine Generously Provided By Clos Du Soleil
Clos du Soleil is a boutique artisan winery and estate vineyard on the South Similkameen Valley Upper Bench, one of the newest, most exciting emerging appellations in the World. We produce super-premium quality wines in a Bordeaux style – where Old World elegance meets with New World edge!
Our celebrated winemaker Ann Sperling and resident vineyard manager Felix Boulais, have a passion for sustainable viticulture using both organic and biodynamic practices. Since our first release in 2006, the limited-quantity Clos du Soleil wines continue to debut with startling accolades. The name Clos du Soleil refers to rocks, sun and soil, representative of the land, mountain and climate of the Similkameen Valley - perfectly suited for producing ultra-premium wines.
Check Them Out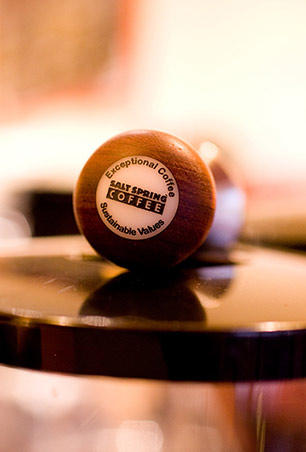 Coffee courtesy of Salt Spring Coffee
Every cup of good coffee should come with a good story. Salt Spring Coffee has a great story.
Mickey McLeod and Robbyn Scott moved Salt Spring Island in the early 1980s and started selling locally grown, organic produce at a farmer's market in the small town of Ganges. They opened Salt Spring's first roasting café in Ganges in 1996 and it immediately became a destination for coffee lovers looking for great taste that does not compromise the planet.
Today, Salt Spring Coffee is distributed and served across Canada. In BC, it can be found in over 300 cafés, restaurants, and grocery and specialty food stores. But the company remains committed to its island roots: Fair to farmers who grow quality coffee sustainably, pioneering environmentally-friendly standards and techniques, and a team of expert roasters and baristas who get the most out of every bean.
Check Them Out