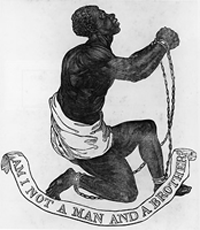 Go Do Some Great Thing: The Black Pioneers of British Columbia, 2nd Ed.
Crawford Kilian
Commodore Books (2008)
[Editor's note: This is the first of three excerpts from the second edition of Crawford Kilian's Go Do Some Great Thing: The Black Pioneers of British Columbia, published in September by Commodore Books. The remaining excerpts will run tomorrow and Monday.]
For all the discrimination they met, Victoria's pioneering blacks could rely on the law to protect their interests more effectively than it ever had in California, the land they left behind. One dramatic proof of this occurred in September 1860, when the black community learned that a runaway slave was being held aboard the American mail steamer Eliza Anderson, then in Victoria harbour.
The slave, a boy named Charles Mitchell, had run away from Major James Tilton in Olympia, Washington Territory. On September 24, he had stowed away on the steamer just before it left Olympia for Vancouver Island.
He was discovered en route, and the vessel's captain, John Fleming, had him locked up in a cabin. Fleming planned to keep him there until the ship returned to Olympia, but somehow word got out to the blacks in Victoria.
They immediately went to Attorney General Cary, who drew up affidavits and applied to Chief Justice Cameron for a writ of habeas corpus. The writ was directed to Sheriff Naylor, who was thereby empowered to take Charles Mitchell into custody and to bring him before the court.
Stepping into freedom
Sheriff Naylor went down to the waterfront, just a few yards from the government buildings, and went aboard the Eliza Anderson to demand that the boy be handed over. Captain Fleming at first refused, though he knew he might be putting himself in trouble with the colonial authorities. But he also had to go home to Washington Territory, where Major Tilton awaited the return of his slave.
Unimpressed, Sheriff Naylor said he would break down the door of Charles's cabin if it were not opened forthwith. Since Naylor was an enormous man who looked as if he could do the job single-handed, Fleming gave in.
Sheriff, slave, and sea captain now came ashore and went directly to Chief Justice Cameron's courts, where Cary waited to act as Charles's counsel. After reading the affidavits the blacks had signed, Cary argued that British authorities had every right to board a foreign vessel in a British port and to take Charles out of unlawful custody.
In any case, Cary went on, the mere presence of Charles Mitchell on British soil made him ipso facto a free man. Cary's precedent was the 1772 case of Somerset vs Steuart.
A ruling that changed history
This ruling, now largely forgotten, was far more significant than the Emancipation Proclamation or Brown vs Board of Education. James Somerset, a slave owned by Charles Steuart since 1749, had travelled with his master from the American colonies to London in 1769. Late in 1771, fearing he would be sold and shipped to the Caribbean, Somerset vanished -- but was soon found and kidnapped by professional slave-catchers.
This was routine in 1770s London, but in this case as in 1860 Victoria, a witness secured a writ of habeas corpus. A test of slavery's legality in Britain followed, and the decision by Lord Chief Justice Mansfield established a radical principle: by simply setting foot on British soil, a slave became free.
Almost 90 years later, Charles Mitchell was about to walk as free as James Somerset. But Captain Fleming found legal counsel, and with the help of attorney Charles Pearkes he composed and filed a protest against the sheriff -- more likely to cover himself with his neighbours in Olympia than to influence Chief Justice Cameron:
"…the said Sheriff threatened to force open the room in which the Negro was confined on board of said vessel. Whereupon the undersigned to prevent the destruction of property and in all probability much bloodshed opened the door of said room and upon doing so the Sheriff took the Negro from on board said vessel.
"Now therefore the undersigned protests against the whole proceedings as illegal and a breach of international law, and demands the immediate delivery of said negro Charles that he may be returned to his master."
Welcoming applause
Cameron took little time to rule that Charles Mitchell should be set free, and was applauded by the audience. On the same day he had arrived a prisoner, Charles Mitchell found himself free. To Victoria's blacks, it must have been exhilarating to win so swift a legal triumph after the endless delays of the Archy Lee case back in California.
While at least one Washington Territory newspaper protested Cameron's decision, sentiment in Victoria was generally favourable. Amor De Cosmos relaxed his anti-black campaign long enough to gibe at American hypocrisy; he also noted that since Victoria was a free port, "not even negroes can be kept in bond here."
Charles Mitchell was soon enrolled in the Boys' Collegiate School run by the Anglicans in the same "upper-room" Reverend Clarke had used during his short ministry. Here, six months later, he came to the attention of Sophia Cracroft, who mentioned in passing that his "history excited a good deal of attention in these parts. ... He is not particularly intelligent."
What her evidence might be is unknown, but intelligent or not, Charles Mitchell was free -- and a witness that even a crooked government could sometimes do the right thing.
Tomorrow: British Columbia's pioneering black women.