Less than three days after a University of California campus police officer pepper-sprayed peaceful Occupy protestors at point-blank range, an Internet meme has emerged showing the officer's image inserted into iconic images where he pepper-sprays the subjects.
Such as here...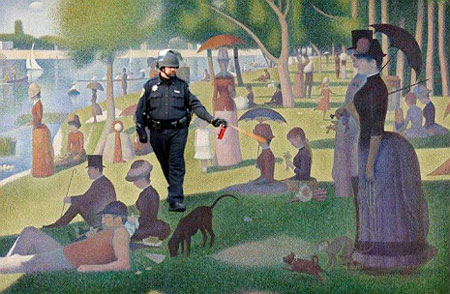 Here...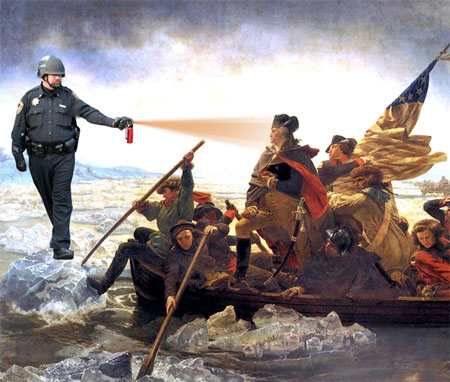 Here...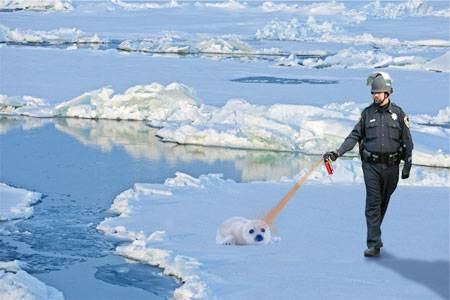 Here...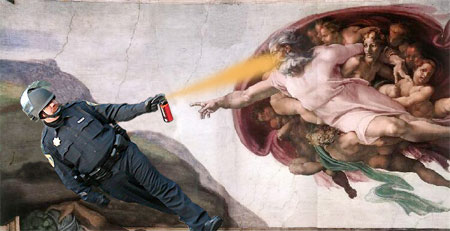 And here...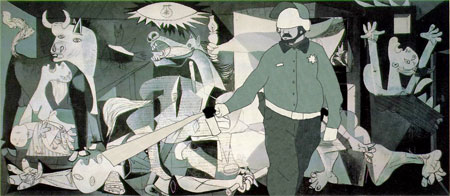 The creative outrage is in response to an encounter between the police and what appear to be peaceful student Occupy protestors that was caught on video and posted to YouTube.
As the campus news outlet, The Davis Enterprise, described it, "Videos have surfaced on YouTube of police in riot gear pepper spraying a line of protesters who had linked arms and sat down cross-legged on the pavement to protect their camp. In the footage, an officer is seen spraying the demonstrators at point-blank range."
The video has been viewed more than 1.3 million times in just over two days.
The Enterprise also reported that 11 students were treated by paramedics, while two were treated then released from Sutter Davis Hospital. The UC Davis police chief and two of the officers, including the one shown pepper-spraying in the above video, have been placed on administrative leave.
Students later lined the route to the university chancellor's car and sat in silent protest, as this video shows:
The exact origins of the various mashed-up images are hard to determine, but many blogs, such as this one, this one, and this one, are collecting them. It seems new images are being created every hour.
--Geoff D'Auria is the home-page editor and web manager of The Tyee.