West Coast Environmental Law has analyzed the election platforms of the NDP, Liberals, Greens and Conservatives in four word clouds, to get a better sense of what issues are driving each party's environmental policies. The more often a word or phrase appears in the party platform document, the larger it appears in the word cloud.
From the Liberal platform:
"... terms like 'debt', 'investment', 'business' and 'LNG' (Liquid Natural Gas) emphasize the party's attempts to position itself as a responsible economic manager. Environmental terms are relatively absent from the word cloud."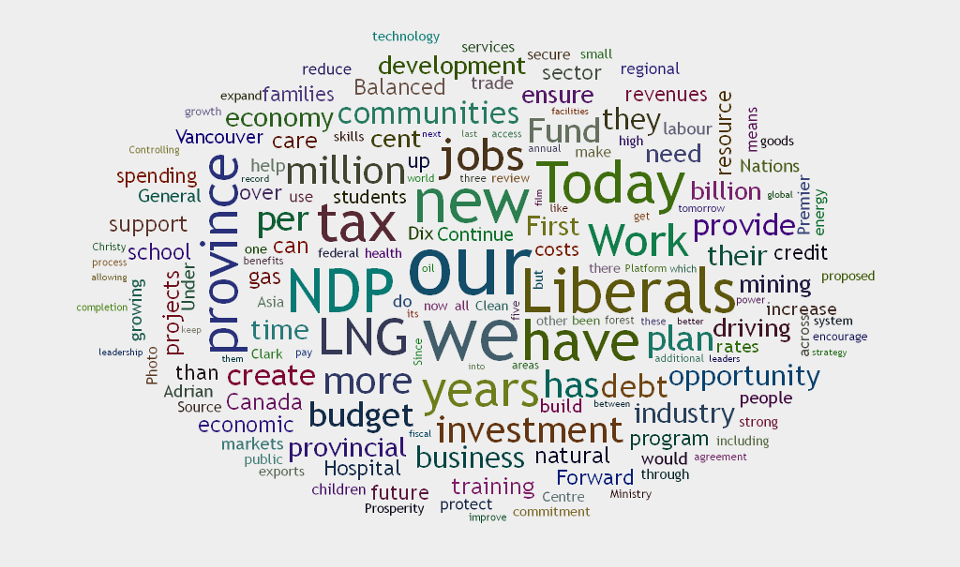 The BC NDP platform:
"... seems to emphasize words like 'support', 'We' and 'communities', suggesting an emphasis on compassion. The words 'environmental' and 'climate' do appear near the top of the word cloud, but are not as prominent as many other priorities."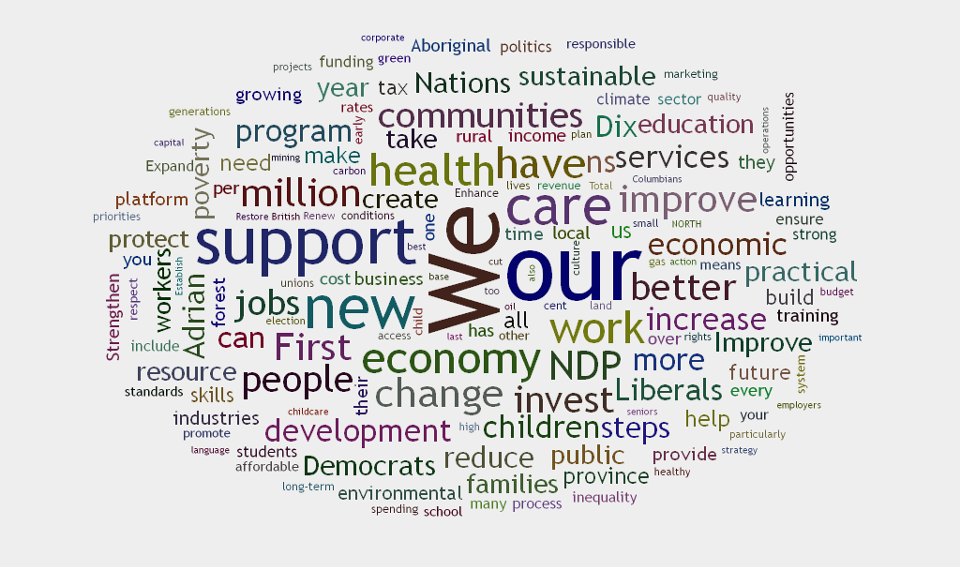 The BC Green platform:
"... emphasizes words like 'health' and 'community', among other things, but environmental terms are much more visible in this word cloud than in the others. This is also the only word cloud of the four that does not include the names of one or more opposing parties -- suggesting that the Green Party has not spent a lot of space framing itself as running against other parties."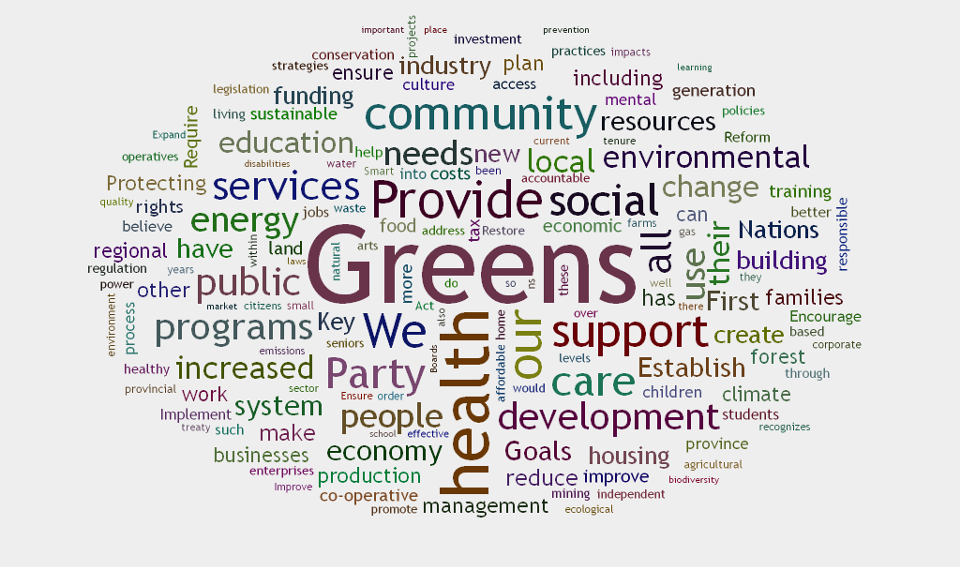 Finally, the BC Conservative platform:
"... emphasizes economic concepts -- revenues, spending, budget, etc. Other than the inclusion of the word 'resources', there are no obvious references to environmental issues."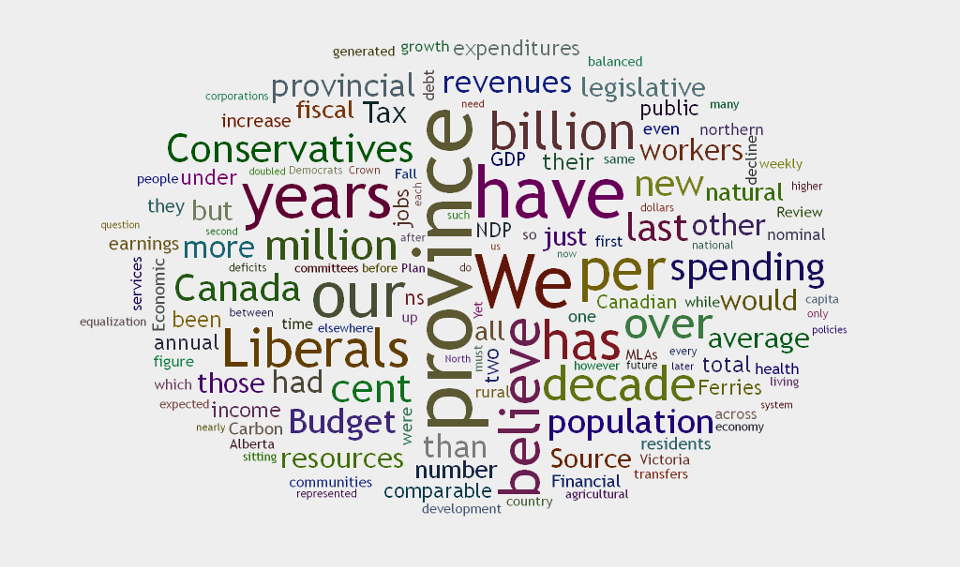 Author Andrew Gage notes that the word clouds are not "terribly scientific," but says the exercise does give a sense of which parties see the environment as a central issue in this campaign. The full blog post and explanation can be on found on the West Coast Environmental Law website here.
Colleen Kimmett is a member of The Tyee's 2013 B.C. election reporting team.