Tyee Master Classes 2013 Proudly Presents

Online Video for Social Good: Stories that Change Minds

with

Kai Nagata
What will I learn?
This seminar-style workshop offers concrete strategies for increasing the impact of your video content online. Nagata's insights — borrowed from evolutionary biologists, corporate newsrooms, oral tradition and web metrics — can all help you stack up more hits on YouTube. But with new tools and techniques come new questions: Who are we trying to reach? What do we want them to do? And how will we measure success? Defining those goals will make your videos better, guaranteed.
Who's it for?
Filmmakers, fundraisers, organizers, activists, journalists, and anyone who believes in the power of stories to inspire positive change.
What should I bring?
A laptop or notepad, and some video links for discussion — it can be stuff you love or stuff you hate, but preferably stuff you made.
Who is Kai?
The Tyee's Writer in Residence from September 2011 to June of 2012, Kai Nagata is also the co-owner of Deep Rogue Ram Media, a strategic communications firm working for First Nations, environmental advocates and select political clients. As a documentary filmmaker, Kai and his team got growled at by grizzlies for the film Bear Witness and followed a blind, lute-playing motorcyclist across three countries for Renaissance Man (a 2012 selection at the DOXA Festival). Trained in journalism, Kai worked as a radio and television reporter at CBC, serving briefly as Quebec City Bureau Chief for CTV. In his spare time Kai runs media workshops for youth and uploads satirical videos to the Deep Rogue Ram YouTube channel, which racked up 1.3 million hits in its first year.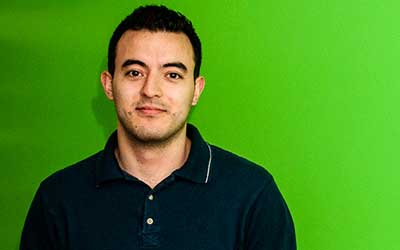 Title

Online Video for Social Good: Stories that Change Minds

Instructor

Kai Nagata

Dates

Saturday, Nov 16th

Time

10am - 3pm

Location

The Tyee's Vancouver Newsroom

Details

Includes coffee and lunch, with reception to follow after 3pm

Price

$200 + GST


Brown Paper Tickets Ticket Widget Loading...

Click Here to visit the Brown Paper Tickets event page.
Links