Tyee Master Classes 2013 Proudly Presents

Connect

&

Engage: Communications Strategy

&

Trends in Public Engagement for Cause-Based Organizations

with

Amanda Gibbs
What will I learn?
The days of one-way, mainstream media-driven communications have been eclipsed by a new paradigm driven by technology, connectivity and rapid cultural and demographic change.
Our diverse audiences – whether members of the public or decision-makers – have growing expectations and increasing communications literacy when it comes to responding to the ideas we put out into the world. How does your organization/campaign craft effective communications and meaningful engagement in this rapidly changing context?
Vancouver-based public engagement and communications specialist, Amanda Gibbs will offer a full-day program featuring the latest approaches, tools, case studies and interactive exercises to help you sharpen your external strategy and get comfortable with emerging practices.
We will discuss the dual foundations of mission and message development, audience analysis, as well as a set of tools including the latest tried and tested public engagement, arts-based, social media, crowdsourcing and content development strategies.
This workshop is designed for those who would assess themselves at an intermediate level with communications / campaign experience, but who want to update or add to their skills or resources. All attendees will leave the day with a greater understanding of the participatory strategies they can use to improve their traction in the crowded marketplace of ideas, as well as the substance of their interactions with community.
Who's it for?
Leaders and staff of not-for-profit organizations and social enterprise organizations who develop and implement strategy, leaders and staff of knowledge-driven organizations or those leading projects or campaigns seeking social, policy and/or behavioral change.
Who is Amanda?
Amanda Gibbs is a public engagement specialist, communications strategist and facilitator with two decades of experience supporting mission-driven organizations as they create visions and brands, plan for organizational change, craft winning campaigns, and create meaningful partnerships and collaborations.
She started her career as a reporter in the 1990s, but developed an interest in working with not-for-profits to help increase public dialogue on progressive social and environmental change. As Strategic Counsel with IMPACS (the Institute for Media, Policy and Civil Society) (1999-2004) Gibbs worked with organizations in Canada and throughout the world often on complex, conflict-driven issues with diverse stakeholders. She also spent several years as Team Leader with Envisioning and Storytelling, (2004-2006) where Gibbs led a team of facilitators, writers, designers, space designers, multimedia producers and facilitators in developing story-driven strategies as a way of activating organizational and project purpose. Most recently, Gibbs was Director of Audience Engagement at Museum of Vancouver, Canada's largest civic museum (2008-2011). She led the visioning and rethink of this century plus local institution, and was able to activate its renaissance through a combination of exhibition planning, visitor experience strategy, community engagement and social media outreach. Her work has been recognized with several awards for marketing and community engagement from the Canadian Museums Association.
Gibbs now leads Public Assembly, leading public engagement, planning and strategic communications for a range of mission-driven clients.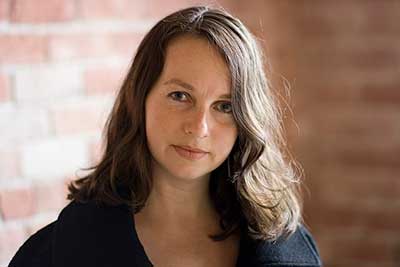 Title

Connect

&

Engage: Communications Strategy

&

Trends in Public Engagement for Cause-Based Organizations

Instructor

Amanda Gibbs

Dates

Saturday, Nov 2nd

Time

10am - 3pm

Location

The Tyee's Vancouver Newsroom

Details

Includes coffee and lunch, with reception to follow after 3pm

Price

$200 + GST


Brown Paper Tickets Ticket Widget Loading...

Click Here to visit the Brown Paper Tickets event page.
Links