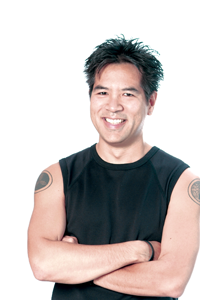 In any world -- which is to say, this one -- where the coin of the realm is actual coins, you must have some kind of income. "Professional novelist" sounds like a gig that would be fun. Novelists have a chance to make big sales and movies (and t-shirts and coffee mugs). You'd be invited to pretty elaborate parties. There's a chicness element, which may or may not offset the lengthy, unvarying, stationary, hermetic nature of the typing or scribbling.
Compared to being a rock star or America's Next Top Model, novelist also seems to be a relatively attainable route to pop culture celebrity. After all, everybody expresses themselves; they talk, or text-message. Writing is, in some measure, the art of transcription. And there's no looks requirement, thankfully.
The question that arises, of course, is why isn't everyone a novelist? It could be argued that blogs have democratized narrative storytelling, albeit of the sort that usually purports to be non-fiction. But those aren't paid endeavours, for the most part. To be a novelist, you still have to get a publisher to make and sell a palpable, three-dimensional, jacketed, shelved and ultimately Salvation Army-donated thing.
The reason is, to be perfectly blunt, that you (meaning I) are (am) too lazy and undisciplined to sit there and type often enough. Stephen King, I think, suggested that a person could write a page per day, and in a year would have a novel of respectable length (and content, presumably). That is the right, logical way. I don't do that. I have, however, written books for the Three-Day Novel Contest -- three times.
I'll do it again this Labour Day weekend, but this time the exercise will look a bit more like an episode of Survivor.
Contest began as a dare
The 72-hour marathon is a furious disgorgement of words and used caffeine that has taken place annually since 1977. According to the history blurb at the Three-Day Novel website, a number of competitive, ambitious, drink-sodden Vancouver writers developed the format as a form of dare.
There was historical precedent for the time limit. In 1886, Robert Louis Stevenson (already known for Treasure Island) was famously seized with a passionate nightmare, resulting in a flurry of writing that culminated in The Strange Case of Dr. Jekyll and Mr. Hyde, a sensational success.
The modern descendent is about to release its 28th novel, Day Shift Werewolf, by Jan Underwood of Portland, Oregon. Winning entrants, the vast majority being first-time novelists, have been published by a number of small publishers, currently Arsenal Pulp Press.
As ordeals go, novel writing isn't really that tortuous. It's self-imposed, there's no repercussion for failure to complete, and you actually do wind up with a valuable product: your novel, or the bones thereof, suitable for additions, editing and perhaps publication. That is the sole, but entirely sufficient, benefit to all but one of the thousands who will submit material (supposedly) written over the Labour Day weekend. The honour system has always applied.
Novel writing as spectacle
Until now, that is. Book Television (which is, apparently, a television show from CHUM Edmonton that is about, well, books) is producing and presenting the contest live via Internet. Twelve selected competitors are being ensconced in aquarium-like conditions in a Chapters store in Edmonton, hooked into word processors and occasionally pitted in mini-games, all of it hosted by Kim Clarke Champniss.
The website is extremely cool and detailed, with a slick video trailer, judges, a forum and lots of data about the contestants, one of whom will be me.
Well, it had to be someone, right?
I will be checking back here during the contest to give updates on what is happening.
Book Television is a digital channel that will broadcast contest updates every couple of hours through the Labour Day weekend. A documentary will air in October on Book TV and possibly on other CHUM channels.