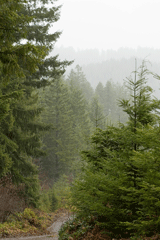 Environmentalism is a British Columbian's birthright. But cutting trees is a B.C. birthright too. Our economy -- and many of our communities -- have historically been fuelled by forests.
In this series, Mark Leiren-Young talks to people who have unique perspectives on forests and the environment.
To listen to an interview, click on a story that interests you, and then click the "Listen to This!" link.