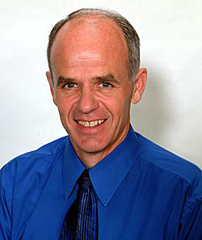 [Editor's note: This is the latest in Leiren-Young's series of podcast conversations with people who have a relationship -- political, economic, spiritual -- with trees. To find the rest, go here. Leiren-Young's feature film about forests and people, The Green Chain, is screening internationally and garnering honours.]
Say so long to Rich Coleman as minister of Forests and Range, after Monday's cabinet shuffle handed Pat Bell the portfolio for the BC Liberals.
One person who won't shed a tear for Coleman's departure is Bob Simpson, B.C.'s opposition critic for Forests and Range. In fact, the NDP MLA from Cariboo North believes the Liberals responded to the worst crisis in the history of B.C.'s forests with the worst forest minister in B.C.'s history.
Goodbye song
Earlier this month, when the Victoria-based Dogwood Initiative called for Coleman's resignation, it was Simpson who presented their petition, signed by 2200 people, to the B.C. legislature. NDP MLAs -- including Simpson -- were convinced Coleman was a lame duck minister and ended the legislative session by serenading him with chants of "na, na goodbye."
For anyone thinking that interviewing the NDP critic instead of the Liberal minister is an example of The Tyee's "bias," I first requested an interview with Coleman on Dec. 4, 2007.
Coleman's communications manager, Vivian Thomas, never responded to phone calls or e-mails since asking how she could assist me with arranging interviews back in December 2007. Thomas has also ignored my requests to interview ministry staffers, including the province's chief forester and the research ecologist who runs the province's "Big Trees Registry."
When I requested an interview with Simpson, his office responded the next day. This podcast interview for the Trees and Us series was conducted three weeks ago in Vancouver.
Related Tyee stories: