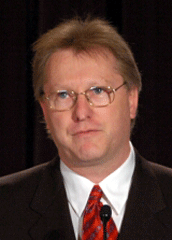 Jean-Pierre Kiekens says Canada used to be an environmental leader but we've lost our voice.
He's the founder, president and editor of Forest NewsWatch. He also acts as a consultant in forest policy, and has led several strategic consulting assignments for the European Commission, and the French, Dutch and Canadian governments.
On the academic side, Jean-Pierre Kiekens was a lecturer in economic development and agricultural economics at the University of Brussels for seven years. He holds degrees from the University of Brussels in Belgium and from the University of Oxford in the UK.
Click on the link in the "Listen to This" box to hear Mark Leiren-Young talk to Jean-Pierre Kiekens about how the world sees Canada's trees, the importance of tree huggers and why rocket science is easy compared to running our forests.
Click to listen and subscribe to Tyee podcasts on iTunes.
Related Tyee stories: