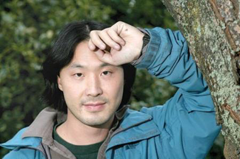 British Columbians care about ancient forests.
Last October the Western Canada Wilderness Committee organized a rally at the B.C. legislature and 2700 people -- a mix of environmental and forestry workers -- showed their support for saving B.C.'s remaining stands of old growth forest. That ties the rally record set at the height of the protests to save Clayoquot Sound.
And this battle is just beginning.
Ken Wu, the WCWC's Victoria campaign director, is currently working on "a major escalation" in the fight to save ancient forests timed to coincide with -- and impact on -- the B.C. provincial election.
"We'll be organizing many rallies and events for ancient forests and to end raw log exports between March 1 to 10 in many communities for the "10 Days of Action for Ancient Forests and B.C. Jobs," says Wu. To find out about the rallies, visit www.wcwcvictoria.org.
Wu's also collecting signatures to add to the 30,000-plus people who've already joined the cause at www.viforest.org.
I met Wu at the Legacy Gallery and Café in Victoria, where we talked about how his environmentalist roots were planted at age three; 6,000-year-old trees; why saving forests isn't just for tree huggers any more; how Facebook has changed the face of environmentalism, and why "revolution is just around the corner."
Related Tyee stories: