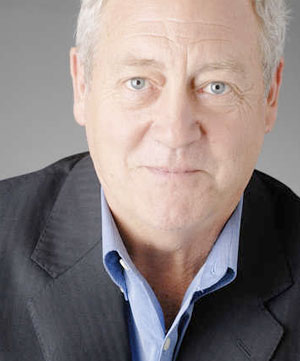 [Editor's note: Mark Leiren-Young's Trees and Us podcast series was inspired by Leiren-Young's award-winning feature film, The Green Chain, which he wrote, directed and produced and which opened in Vancouver last spring. New Trees and Us podcasts runs every other week in The Tyee and a book with all 22 interviews is in the works.]
Greenpeace founder, Bob Hunter, dubbed his former colleague Patrick Moore, "eco-Judas" for his work with the B.C. forest industry.
Moore, the former Greenpeace boss, cites the name as one of the reasons he's convinced environmentalism has become more of a religion than a science.
Name a current environmental orthodoxy, and Moore seems to be a proud and vocal heretic. The Tyee's Rafe Mair's favourite epithet for Moore is "shill." Another favourite is greenwasher.
Moore says he's a scientist and feels his organization, Greenspirit, cuts through fear-mongering to get to the truth of issues like GMOs, factory farming and nuclear power.
The original goal of The Green Chain podcast series was to get people talking about the issues facing our forests and spark passionate, lengthy conversations in the comments section. Sometimes that worked, sometimes... not so much. When I tried to think of which interview might attract a comment or two from Tyee readers, I knew I had to meet Moore.
This interview was conducted in the fall of 2008. The reason for the delay in posting this was technical. Moore and I spoke at his downtown Vancouver office for almost two hours, but the ideal podcast length is closer to 40 minutes (or less) and I've only recently become adept enough with my software to put this together and, hopefully, spark a line or two on the comments page.