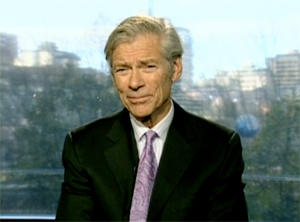 "Don't believe the hype/Don't believe the hype — it's a sequel" — Public Enemy, "Don't Believe The Hype," 1988.
Is B.C. New Democratic Party leader John Horgan really public enemy number one?
You might think so if you watch television, listen to radio, read newspapers or go online and see a barrage of negative ads about Horgan from two unknown groups fronted by right wing ex-business executives.
Together, John Winter and Jim Shepard have a multi-million-dollar budget to trash Horgan and the BC NDP. And, surprise, both men are very, very close to BC Liberal Premier Christy Clark.
That they don't like Horgan's politics is as obvious as the fact they see him as a serious threat to defeat Clark on May 9, or they and their secret backers wouldn't spend millions.
But what do Winter — former BC Chamber of Commerce CEO — and Shepard — ex-CEO of Finning, Canada's biggest Caterpillar dealer — themselves stand for?
Winter has argued against having any minimum wage at all, for the use of Temporary Foreign Workers; supported the Harmonized Sales Tax that B.C. voters killed; called for ending B.C.'s ban on using replacement workers in labour disputes and wants complete privatization of wine, beer and liquor sales and distribution.
If Winter's views are hard right and out of step not only with most British Columbians but even the BC Liberals on some issues, Shepard is possibly more extreme.
Shepard — a former Clark advisor — claims that governments in B.C. under NDP premiers Mike Harcourt and Glen Clark and the U.S. under ex-president Barack Obama were "socialist."
"It worries me about leadership in the U.S. right now and the direction it is going. You know, we lived through socialism in B.C. for 10 years. I know what it looks like and it is not pretty," Shepard told The Globe and Mail in 2010, during Obama's first term. Da, comrade.
Ironically, Clark is now president and chief operating officer of the Pattison Group, the second largest private corporation in Canada, with annual sales of $9.6 billion and 42,000 employees, while Harcourt sits on the board of an energy conservation company and a medicinal marijuana firm.
So much for Shepard's socialism.
But as to Winter's hard-right bent, his position over the years has been extremely clear.
Winter isn't just opposed to calls for a $15 minimum wage from the BC Federation of Labour — he is against any minimum wage.
"We would never think the creation of a minimum wage was a good idea in the first place. Businesses are not in business to pay wages, but to pay for productivity represented by the wages," Winter said in 2009, when he was president and CEO of the BC Chamber of Commerce.
Winter and the chamber were adamant defenders of the HST — a regressive tax that shifted $2 billion in taxes paid by business onto consumers until a binding referendum extinguished the tax in 2011. (I debated Winter on the HST during that battle in my role as strategist for Fight HST, the grassroots group led by former premier Bill Vander Zalm.)
And in 2013 Winter even called for a new "value added tax" — a different name for an HST. "If we can't develop our own value-added tax then we're always going to have this impediment hanging around our necks," he said. "The inability for British Columbia business to compete on a level playing field will always be a problem that we can't necessarily automatically overcome."
Winter also wanted complete privatization of wine, beer and liquor sales and distribution in B.C., something the Gordon Campbell government tried to do in its first term of office but bailed on, fearing the risk to the massive B.C. Liquor Distribution Branch revenue stream.
"To take our liquor industry into the 21st century, B.C.'s government needs to pull out of the liquor business," Winter wrote in 2013 as chamber president and CEO.
"The private sector is willing and able to take over these functions, root out inefficiencies, and build a more competitive system that better serves both consumers and private-sector liquor retailers."
Winter also argued for an end to the ban on replacement workers — called scabs by unions — in labour disputes, which would allow businesses to replace striking or locked out workers — a dramatic change even the BC Liberals have refused to make.
And Winter has also defended the use of Temporary Foreign Workers in Canada, arguing they were needed for the liquefied natural gas industry and that prime minister Stephen Harper's Conservative government went too far in restricting their use after a number of scandals prompted changes.
"That's going to be a shortage of labour, and it drives the prices up. Finding these people will make it very difficult for the LNG proponents," he said in 2014.
And like Winter, Shepard is a big fan of Christy Clark, serving as her $1-a-year economic advisor in the early days of her administration.
Before the 2013 election Shepard claimed that Clark had been unfairly maligned.
"Christy has not been given a fair shake. She has not been identified as a competent premier," Shepard told CKNW radio.
Winter has told media he is running a $2-million budget while Shepard has not been forthcoming but ran a $1-million ad campaign in the 2013 election trashing then-BC NDP leader Adrian Dix. His group has already bought ads in the Vancouver Sun and Province this month trying to link Horgan with the Leap Manifesto produced by some federal New Democrats.
And Shepard has a long record of attacking the BC NDP. He moved the head office of Finning International, the world's biggest Caterpillar equipment dealer, from Vancouver to Edmonton in 1999 to emphasize his disdain for the NDP government and later placed full-page newspaper ads in 2001 backing Campbell's Liberals in the provincial election.
Shepard's 2013 campaign was facilitated by Wazuku Advisory Group, whose principals include lobbyist and B.C. and federal Liberal Brad Zubyk — who has worked for Russian-backed ex-Ukrainian Prime Minister Viktor Yanukovych's Party of Regions.
Donald Trump's campaign manager Paul Manafort was forced to resign last fall after it was revealed he had also worked for the Party of Regions. That story is still far from over as the investigation into Russian connections to Trump continues.
So if you like the hard right-wing politics of Shepard and Winter and fear "socialism" as practiced by the likes of Barack Obama, perhaps John Horgan isn't for you.
But as Public Enemy says: don't believe the hype — and consider the source.