A Tyee series detailing the struggles of youth in Kamloops drew a response from the B.C. government, urging readers be told that programs are in place for youth 19 and over who are aging out of provincial care and seeking mental health, addictions and homelessness services.
(See two of those Kamloops reports here and here.)
But youth workers and the acting provincial Representative for Children and Youth interviewed by The Tyee emphasized there are barriers to accessing and benefiting from these supports that vulnerable youth can't overcome.
In the Tyee stories, Kamloops served as a test case to see what's available for vulnerable youth across the province in terms of access to mental health, addictions and homelessness supports.
Although youth needing these services come from all backgrounds, almost half those I interviewed also had experience with the child welfare system. That's not unusual. It's estimated about 40 per cent of B.C. youth who experience homelessness have also spent time in care.
The Ministry of Children and Family Development helps deliver many of those needed youth services. The minister, Stephanie Cadieux, did not grant The Tyee an interview despite several requests over many weeks (see accompanying story today).
Our reports began to appear on The Tyee on Jan. 17.
Shortly after the first article appeared, I received an email from a ministry spokesperson that challenged one statement in one article. The sentence in question describes "Michie," a young woman who found, as we reported, "that all the supports she and her foster parents had been receiving from British Columbia's Ministry of Children and Family Development disappeared" on her 19th birthday.
That statement was true. The ministry protested, however, that "the statement is only accurate in the very narrow sense that foster parent funding ends when a youth reaches the age of 19."
"When that support ends," the ministry said, "it is replaced by a range of available supports — whether through other ministries in the form of housing supports, financial supports, employment services, therapeutic and addictions programs, or through [the ministry] in the form of [Youth Educational Assistance Fund and Agreements with Young Adults] which can help with school, living expenses, therapy, job training, life skills, etc. up to age 26."
The ministry objected that by omitting to detail these programs, our reports could lead readers — and more importantly, youth in care — to believe there were no supports for them after their 19th birthday.
In fact, my stories had used virtually the same words to describe the expiry of programmed provincial support for kids in care on their 19th birthday as the Representative for Children and Youth, other media, former and current youth in care, their civil society allies, and much of our own previous Tyee reporting.
I hadn't mentioned the supports the ministry points to because none of them start automatically when a youth ages out of care. Young people must know about them, apply, and be approved. Most have restrictive conditions to qualify. Some are available only for former foster youth and not for others in distress (the wider focus of my reporting).
But hey: maybe the ministry was right and I'd missed something. So I followed up with people actually working with vulnerable youth in Kamloops and the rest of B.C. to see how accessible the programs the ministry touts really are.
"I would take issue with saying that those are adequate supports," Katie Brook, a youth and family worker at Abbotsford Community Services, told me.
I got much the same from the Acting Representative for Children and Youth, Bernard Richard. Indeed, he identified the breakdown of care at aging-out — along with mental health and addictions help, and the overrepresentation of Indigenous youth in care (all themes of our stories) — as one of the top three priorities he has discussed with Minister Cadieux and Premier Christy Clark.
"They don't disagree that these are critical issues," Richard said. "Obviously they think the [Agreements with Young Adults] is their answer to aging out of care. I respectfully disagree."
Two programs top the ministry's list of services they want you and youth leaving care to know about: Agreement with Young Adults, and the Youth Educational Assistance Fund.
Let's look at those. While both provide education funding, their eligibility criteria differ.
Agreements with Young Adults
The monthly AYA stipend is open to youth ages 19 to 26, if on their 19th birthday they were a permanent ward of the state, in the process of being adopted, or already living independently on a youth agreement with ministry support.
They must also be at least one of:
Taking at least a 60 per cent course load in a secondary or post-secondary education or skills training program (40 per cent if they're on disability);
Entering a rehab program that's a minimum of 15 hours a week;
Enrolled in a life skills program that's 12 hours a week or 48 hours a month;
Or some combination of the above that occupies at least 15 hours a week.
AYA funding is determined case-by-case, based on need. But it's given in six-month instalments and can be used for rent, tuition, books, childcare and healthcare. The age limit for AYA was raised last year from 24 to 26, the maximum term of support doubled from 24 to 48 months, and life skills were included among supported learning programs.
Everyone I spoke to thinks those changes are great — but only for youth already primed to succeed.
"They miss probably the most vulnerable youth," said Bernard Richard, Acting Representative for Children and Youth. "Youth that can't take advantage of the funding that's available because they won't be going to school."
The ministry boasts that since it launched AYA in 2008, it has helped over 2,000 youth. That's laudable, but it's just over one-third of the roughly 5,600 young people who aged out of its care over that time.
Of the roughly 700 youth who leave care each year, Richard estimates that 200 — more than one-in-four — fall into the "most vulnerable" category. They're fighting addictions, mental health issues, homelessness: the very challenges that some of the youth in our stories were dealing with.
Some of those youth may qualify for AYA because they're in rehab and life skills programs. The trouble is, there aren't enough rehab spaces for technically "qualifying" youth.
For young addicts, Richard said, "there's a moment in time when they are ready to enter a program. But that doesn't often last more than a few hours, perhaps a day. If they're on a waiting list, they're back to using pretty quickly."
I'd heard much the same from a former youth in care in Kamloops.
Support for life skills also comes with a catch: there may be nothing available. In Abbotsford, the only approved program was previously reserved for 16 to 19 year olds — below the AYA age threshold. While those between the ages of 19 to 26 can now apply for one of Autumn House's six beds, youth worker Katie Brook said, "it's a highly sought-after program that maintains a long waitlist, and priority's given to youth under the age of 19."
There are other barriers to benefitting from AYA. Youth who apply toward the end of the year may find the budget has run dry, Brook said: "So support is based not on needs, but often when they apply."
And while AYA's funding is supposed to be based on need, in Brook's experience most youth receive around $1,000 a month for all purposes, in addition to extended medical and dental coverage and MSP coverage. That doesn't go far in Abbotsford, where average rent for a 1-bedroom is $725, and vacancy below one per cent.
The ministry insists there is no cap on AYA spending. "The minister has committed to make funding available for every eligible former youth in care," one of the ministry's emailed statements said.
YEAF
Youth eligible for YEAF, the Youth Educational Assistance Fund, can get up to $5,500 a year in tuition help, possibly on top of an AYA. Yet tighter eligibility criteria mean it excludes even more youth than AYA does.
YEAF is available to youth 19 to 24, but only if they were previously in permanent government care or in the process of being adopted when they turned 19. Youth who cycled between family and foster homes don't qualify. To be eligible, youth must also:
Be in a post-secondary program full-time (40 per cent of the time if on disability); and
Be in a ministry-approved program that is at least 12 weeks long.
Bursaries and waivers
Eleven public post-secondary institutions in B.C. offer tuition bursaries or waivers for youth who have been in care. But exactly what's available depends on applicants' care status before aging out. There are both space and budgetary restrictions. And not every youth may be equipped for the financial manoeuvring they require.
Vancouver Island University was the first to offer tuition help to former youth in care in 2013. Brook helped one young woman apply. "It required her to apply for a student loan first, receive the money from the student loan in her bank account before they would consider her for the [bursary]. She was then to immediately pay back the student loan, and then access the money from VIU."
It's problematic, she said, to put thousands of dollars into a vulnerable youth's bank account for several weeks, and expect it all to still be there at the end to be paid back.
But Janina Stajic, VIU's Communications & Public Engagement manager, says that's not how the university's youth from care tuition waiver system works.
"All the funding is totally covered; there's even bursaries available to assist with additional costs, like books," Stajic said, adding there is no limit on the number of waivers available for youth with care experience. "And students do not need to get a loan, they don't need to pay anything back. It is a tuition waiver program."
The university also offers every youth from care a $500 bursary at the beginning of the spring and fall semester for books and supplies, no application necessary.*
Insufficient housing supports
The ministry also highlighted that BC Housing is building 188 affordable housing units available for youth and adults at risk of homelessness, including youth in and out of care, in Surrey, Courtney and Chilliwack.
The ministry's spokesperson added that BC Housing has partly funded 16 other developments with spaces for youth 16 to 24: eight in Vancouver, one in North Vancouver, five on the Island, one in Prince George, and one in Kelowna.
The provincial housing agency provides 200 rent subsidies in Kamloops under its Rental Assistance Program; 14 are for youth, 13 of whom, BC Housing says, are single moms. The agency also subsidizes 43 additional units available to youth.
The key word being "available." They're often not.
Of those 43 units, the 19 units in the Twin Feathers building run by Kamloops Native Housing are also available to Indigenous families, students and singles. The 24 units in the Acadia development run by Interior Community Services are divided between youth and adults with developmental disabilities. There often aren't enough spaces for all eligible applicants.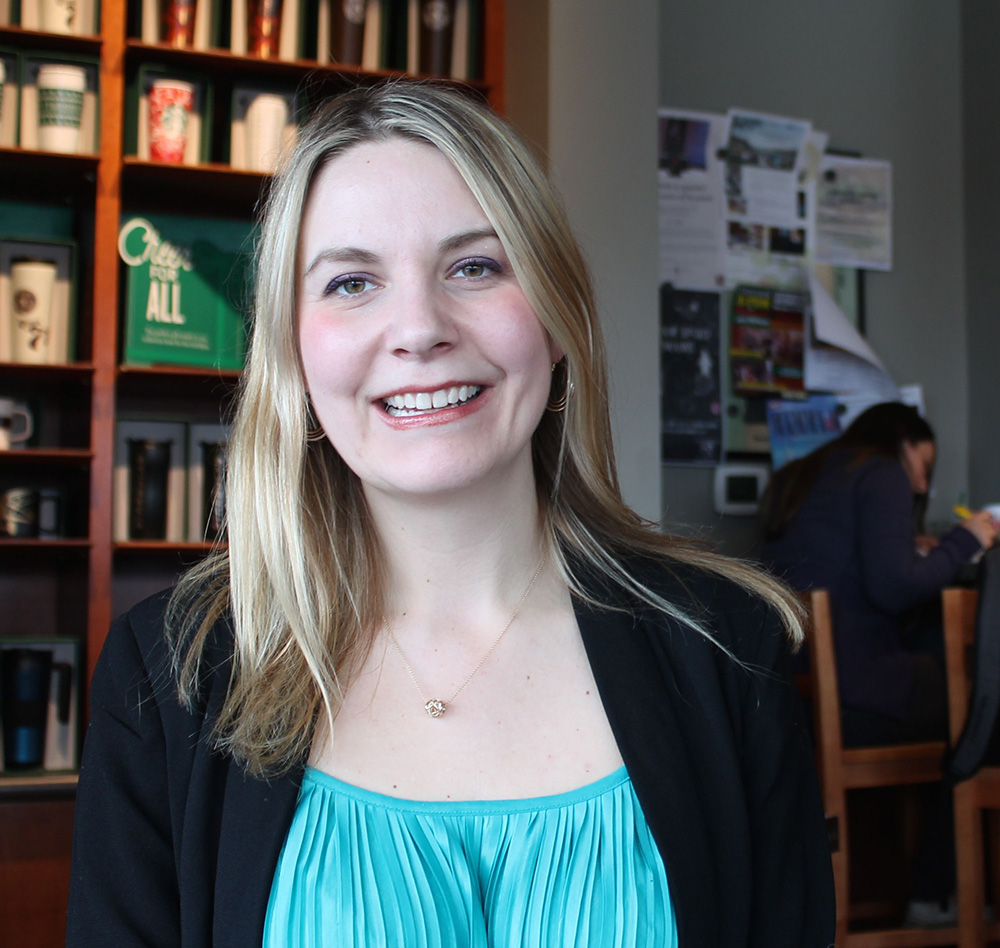 Currently, says Katherine McParland, youth homelessness manager at Interior Community Services, only one unit at Twin Feathers and six in Acadia are available for vulnerable youth at risk of homelessness. That's actually four fewer beds than when we last spoke in November.
McParland also founded the "A Way Home" committee for ending youth homelessness in Kamloops. It was unable to house half of the 73 youth it worked with last year, she said.
Missing planning meetings
While automatic support ends on the day youth in care turn 19, the same birthday makes them eligible, like all adult British Columbians, for income and disability assistance.
An otherwise employable youth on income assistance can receive $610 a month: a youth on disability, $931.42 — they can earn more if they work. It's not much when average rent for a bachelor in Kamloops is $712, and the overall apartment vacancy rate is at 1.1 per cent.
And like many other supports the province claims are "available" to former youth in care, neither benefit is straightforward to apply for.
To help identify and pursue by-application-only benefits like YEAF, post-secondary bursaries, AYA or income assistance, every youth aging out of care is supposed to receive an exit and transition interview with a support worker as part of ministry's mandated Comprehensive Plan of Care. Social workers are supposed to begin planning for it with charges as young as 15.
A ministry email claims that 78 per cent of 18-year-olds in its care have "had a face-to-face meeting with a social worker in the few months leading up to their 19th birthday to discuss life after care." But Richard's office has heard from many youth who say they never got that meeting.
So have I.
One of them is "Michie," the young Kamloops woman whose account prompted the ministry's push-back. As she remembers her birthday two years ago, Michie left care with nothing but a suitcase.
She doesn't recall hearing anything about Agreements with Young Adults, or a Youth Education Assistance Fund. And when she enrolled in a Thompson Rivers University life skills program, she didn't get a tuition bursary.
Her ministry social worker did, however, put her in touch with Thompson Community Services, she says. That provincially funded service-provider helped her find a home-share and her current job. "I actually talked to them before I moved [from Merritt to Kamloops], so it was all set up."
Michie also received a grant before aging out of care that helped pay for the first year of her life skills program, but couldn't recall where it came from. The second year was funded by the Ministry of Social Development and Social Innovation.
Michie's failure to be provided a plan by the Ministry of Children and Family Development upon aging out appears not to be at all unusual. When the Representative for Children and Youth checked 100 files of young people in permanent Crown care in 2013, only five had plans in place that complied fully with ministry standards.
Barely half the plans — 52 — were otherwise current. And of 60 files belonging to Indigenous children, only three had a mandated component to secure a strong connection to their heritage.
The ministry's claim that more than three quarters of the 18-year-olds in its care have received their "face-to-face" transition interviews also doesn't count those overseen by Delegated Aboriginal Agencies that provide welfare services to Indigenous youth on reserve and a few urban centres.
The agencies account for roughly one-quarter of all kids in care (4,200 of roughly 7,000 youth in care are Indigenous; of those, Delegated Aboriginal Agencies work with 1,870), but "are the least resourced in the province," said Richard, the acting Representative for Children and Youth.
"Certainly if you included the Delegated Aboriginal Agencies, I think that will drive the percentage [receiving an exit interview] down," Richard said.
So, yes: everything the ministry says is true: YEAF, AYA, and other programs do exist to maintain support for youth leaving Crown care at age 19. But our earlier reports were also accurate: many youth find those supports hard-to-impossible to access. None picks up automatically when youth age out of care; individuals must find and apply for each one separately. All impose some sort of qualifying restriction. And even when youth do qualify, actual help may not be "available."
"Is what's out there enough? Is enough being done to ensure young adults from care can access those supports? Those are questions that are worthy of discussion," a ministry spokesperson conceded during one of our email exchanges on Jan. 19. "And I'll absolutely forward them along to the minister to see if she's able to take up that conversation with you."
The minister has yet to be in touch.
*Story updated Feb. 6 at 12:30 p.m.