Amy was 16 years old the first time she detoxed at the non-profit Phoenix Centre in Kamloops, British Columbia.
But it took two years and three more detox tours before she kicked her crystal meth habit.
"I would go in [to detox] and get 'clean,' and maybe last two weeks and then start doing the same thing," Amy, now 19, said when I met with her and 10 other Indigenous youth at the Metis' Lii Michif Otipemisiwak Family and Community Services building in Kamloops last November.
Five days to detox simply wasn't enough time. "You just go right back to doing drugs because the emotions are way too much for you to handle."
Amy's final visit stuck because an overdose-induced coma meant she didn't use for two weeks prior to detox. But her path to sobriety included another stay at an out-of-town detox centre, plus a month in the nearest residential treatment program — three hours away in Surrey.
The rate at which young British Columbians sought help in hospitals for mental health and substance use jumped by over 40 per cent between 2009 and 2013, according to the provincial government. Among 15 to 19 year olds, the increase was nearly 75 per cent.
Although drug and mental health issues don't always come together, they frequently co-exist and when they do, government policy — and treatment best practice — is to treat the two simultaneously.
Now a year sober, Amy's success is as much luck as it is resilience. Because unlike street drugs, youth access to treatment for substance use and mental health issues is limited at best both in Kamloops and across the province.
The single youth detox bed in Kamloops is an adult bed converted to youth use on a case-by-case basis. That's one bed for roughly 40,000 14 to 18 year olds in the Interior Health region. It can take a week to actually get in, assuming the bed is free.
"The majority of kids in Kamloops that go to [drug] treatment are the ones who have to go for probation reasons, and they can choose that instead of jail," Amy said. "But how can we help the youth that are on the street and want to get clean?"
Higher than average mental disorders
I interviewed nearly 20 Kamloops youth in November, including Amy, about access to mental health, drug and homelessness supports. I picked the university town in the Thompson-Cariboo-Shuswap region based on results of the 2013 BC Adolescent Health Survey.
Conducted every five years since 1992 by the non-profit B.C.-based McCreary Centre Society, the survey revealed the region's youth in grades 7 to 12 had higher rates of mental disorders than provincial averages.
That was especially so among young women, whose rates of suicidal thoughts, suicide attempts and self-harm significantly exceeded young men in the region. Provincially funded since 1998, the survey is supposed to help determine the availability of publicly-funded youth services in B.C.
Yet few youth in the region seek mental health help. Most youth surveyed said they didn't want their parents to find out. If you're under 19, service providers are supposed to notify your parents or guardians, though B.C. privacy laws don't address this and duty-to-report laws are limited to suspicions of child abuse.
"A lot of things get reported, even if you're above age," said John, 21, who has already been struggling with homelessness and addiction for close to a decade. "That's why I don't talk about a lot of this shit, because it will get reported."
But it can take an adult to figure out where to get help. There is no central database for youth or their families to access mental health services in Kamloops, nor do the Ministry of Children and Family Development, school boards or health authorities talk to each other about who receives services and where.
No safe place to get high
Most youth and service providers I spoke to believe drug use among 13 to 24-year-olds is on the rise in the city. Reasons are diverse: experimentation, trauma, mental health issues, family conflict.
The drugs of choice vary, but crack cocaine, heroin, the synthetic opiate fentanyl and crystal meth — reportedly the cheapest of the street drugs — were frequently cited.
Every young person I spoke to knew that the ASK Wellness Society on Kamloops' North Shore was the place to access harm reduction supplies like drug inhalation and injection kits. Even those who didn't do drugs.
"I've had multiple friends that have dealt with drug issues, and they told me they could get clean pipes, needles over there," said Hank, 18. "I was like, 'Okay, I don't really need to know that.'"
But many people do need to know. Over 900 people died from overdoses across British Columbia in 2016. It's the most overdose deaths in the past 30 years, in large part due to the spread of fentanyl, an incredibly potent synthetic opiate.
The number of overdose deaths in Kamloops reached 40, five times greater than the number in 2015. The week before I arrived on Nov. 13, fentanyl claimed local hip-hop artist Tyler Laybolt, a.k.a. Guck. Just 21 years old, Laybolt was reportedly a recreational drug user who didn't know his cocaine was laced with fentanyl.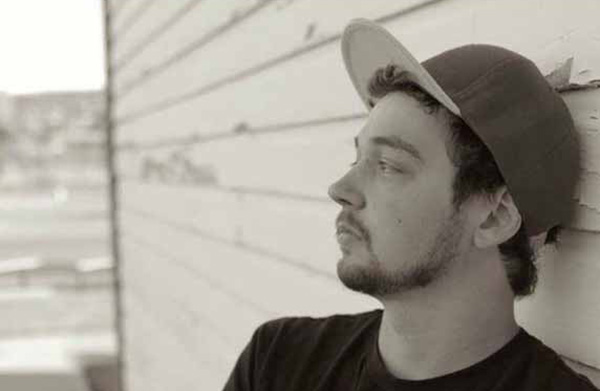 Only two to three per cent of youth in the region reported an addiction, an average number for the province. The use of pot and alcohol sat about 10 per cent above the B.C. average, while the use of other drugs met provincial averages.
However, as this series defines youth — up to the age of 24 — the McCreary survey didn't capture all of the demographic. And the narratives I heard about drug use from some of Kamloops' vulnerable youth ran counter to its findings.
"I believe personally that youth have increased access to harder drugs than youth did in the past," said Kira Haug, harm reduction co-ordinator for ASK Wellness Society.
"I've seen youth come in with established crystal methamphetamine and heroin addictions."
Haug co-ordinates ASK Wellness' SHOP or Social and Health Options for Persons in the Sex Trade program. It caters to adults, but people as young as 15 — and once as young as 13 — regularly access their free condoms and lube, hot meals and inhalation and injection kits.
The RCMP acknowledges methamphetamine use among teenagers as young as 14, but Const. Sofie Winkels cautions that doesn't mean "our youth population has a meth problem."
The province made Naloxone, the opiate-overdose reversing drug, available without a prescription last March. But Haug and her co-workers weren't granted permission to distribute Naloxone kits to drug users until July. "Probably the fastest access is when you can go to frontline staff instead of waiting in a clinic for nine hours," she said.
Interior Health has opened two overdose prevention sites in the city, operated by ASK Wellness. But even overdoses reversed by Naloxone are only a temporary solution when the recovered user takes drugs again. Education is just as important as treatment, says Haug.
Leann Kopytko, a Phoenix Centre substance use counsellor, agrees. Compared to adults, "young people out there have fewer resources to access," Kopytko says. "And unfortunately there's so much now [in the way of drugs] that they can access. So we have to educate and give them more opportunities for learning."
Unlike Vancouver, which has two safe-injection sites, there's no protected place for people of any age to do drugs in Kamloops. But that could soon change. Interior Health is applying for a federal exemption for a mobile safe consumption unit in Kamloops, and is engaging stakeholders, including youth, on safe consumption services for intravenous, snorted and swallowed drugs.
"We will be asking youth how they would like to engage with harm reduction services and whether or not they would use a supervised consumption service, if offered," Dr. Trevor Corneil, chief medical health officer with Interior Health, wrote in an emailed statement.
Asked if youth would be allowed to use the site, Corneil said Interior Health would follow standard practice for youth access set by Vancouver and other relevant jurisdictions. But in fact Vancouver doesn't allow youth. Its most famous safe-injection site, Insite, is 19+, and the Dr. Peter Centre's safe-injection services are for members only.
'They said they couldn't help me'
Over one-quarter of the young women surveyed in 2013 in the Thompson-Cariboo-Shuswap region reported having a mental disorder. That's above the rate among young men and the B.C. average for young women, both of which hover around 20 per cent.
Suicide and self-harm rates were also high for young women, who were almost three times as likely to self-harm, and twice as likely to attempt suicide as young men.
In a 2013 report, the Representative of Children and Youth's office identified family doctors as the first stop for mental health treatment for youth in B.C. But in Kamloops there are over 4,000 people on a waitlist for family doctors, and an estimated 30,000 people overall without one. It's not unusual to grow up without a family doctor.
The youth I spoke to in Kamloops also spoke of a shortage of psychiatrists. Some reported emergency room doctors turning them away because they didn't believe their suicidal thoughts were serious.
Kamloops does have counsellors, including family, drug and alcohol counsellors, and even some who work specifically with Indigenous kids. Schools also have teacher counsellors, but youth reported mixed experiences.
"I talk to Ms. Griffiths every Friday, she's a trained counsellor," said Kassia, 17, a student in a small town 40 minutes outside of Kamloops. But Griffiths' isn't the school counsellor: "She's a foods teacher. She's easier to talk to than [the male school counsellor], because I find it's easier to talk to girls in certain situations."
Others reported staff passing them over to the Kids Help Phone, or giving bad advice: "'You should probably get a job,'" 18-year-old Chuck recalled being told. "'Your friends are the ones making you depressed.'"
Not all counsellors are created equal, concedes ASK Wellness' Haug. A clinical counsellor is best for mental disorders, she adds, particularly in tandem with a psychiatrist.
"You need multiple people to support that individual, to develop the tools, trust and resources to address in a timely fashion all the things that need to be addressed," she said. "A psychiatrist is a super helpful, key person in a team of care."
Residential treatment three hours away
Getting off drugs is harder than accessing clean rigs in Kamloops, especially if you're under 19.
The one youth detox bed at the Phoenix Centre is actually designated for adults. Every time a person under 19 needs it, the centre has to get a licensing exemption from Interior Health, a process that takes a few days. Nor can it accept a youth on a weekend, since there is no supervisor present to ensure their safety around detoxing adults.
"We have [permission to seek] exemption for up to two youth to be on the unit," said Sian Lewis, Phoenix Centre executive director. But because of staffing levels, the non-profit only accepts one at a time. Phoenix and Interior Health have been negotiating staff additions to make a second bed possible for four years.
But placing youth in adult beds is not ideal. "Having a youth mixed in with a street-entrenched person in their 40s is just not going to be a good connection for that youth, and yet that is our option right now," said Lewis.
Phoenix works with the Elizabeth Fry Society, which provides five beds at caregivers' homes for youth sent to detox as a condition of probation or in lieu of jail time. Youth can't enter these beds voluntarily. It must be court-ordered.
Across the province, there are only 36 youth-specific detox beds located at medically managed detox centres, meaning they have medical directors, as well as doctors, pharmacists and registered and psychiatric nurses on-site. Youth may also access some of another 182 adult-designated beds — although the Health Ministry doesn't specify how many.
The next step after detox is treatment. The government says there are 203 beds across the province specifically for kids and youth with mental health and/or substance abuse issues. According to its numbers:
78 are for complex and ongoing mental health issues.
22 are substance abuse treatment beds solely for young offenders in lieu of jail time, like those offered by Phoenix Centre and Elizabeth Fry.
103 are community-based [i.e. outside of hospital] mental health and/or substance abuse beds. Of those, only 20 are solely substance abuse residential treatment beds.
None of those substance-abuse only residential treatment beds are in Kamloops. The closest is located in Surrey, which means youth across B.C. must travel for residential treatment beds, which can put a youth's housing at risk if rent's not covered in their absence.
Then there are challenges in treatment itself. Recovering youth go through tremendous changes.
"Then they come back to Kamloops," said Nicole Arnold, at Kamloops' Interior Community Services. "Nothing has changed in terms of how the kid got there. [But] their support system in treatment is no longer here, which is hugely problematic."
Phoenix Centre co-ordinates off-site sober living suites for adults and youth in Kamloops who have already detoxed and gone through treatment, but there are only 16 suites and you must be at least 19 years old. They also offer outpatient drug and alcohol counselling for youth and their families.
A BC-wide problem
There is a lot of confusion over available treatment beds in B.C. For example, both the Representative of Children and Youth and the provincial New Democratic Party challenge government's calculation of 203 child and youth treatment beds.
In A Review of Youth Substance Use Services in B.C., a report released in May, then-Representative of Children and Youth Mary Ellen Turpel-Lafond could find only 24 publicly funded youth residential treatment beds in the province. (An estimated 68,000 B.C. youth 15 to 24 met the Ministry of Children and Family Development's criteria for a substance-use disorder.)
The response to a New Democratic Party Freedom of Information request meanwhile suggested that the number of "youth substance beds" in B.C. was 89. The ministry says that combination mental health-substance use beds were not included in that number. Health Minister Terry Lake declined an interview with The Tyee.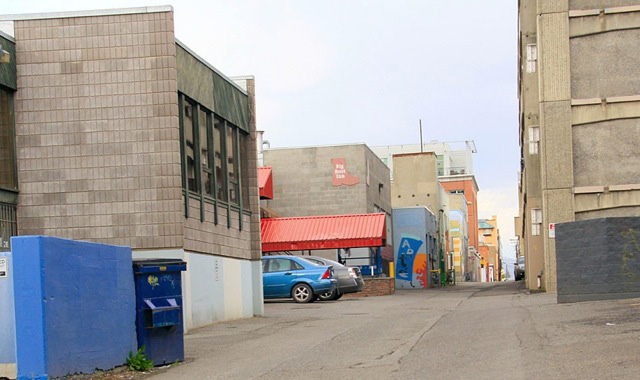 With so many hurdles to getting clean, Amy says it's no wonder so few do. "A lot of times youth will have five minutes or less where they are done and they don't want to do drugs anymore, but there's no one around to help them. You need that help then and there."
Amy wants more youth detox beds available for stays up to three weeks, as well as residential drug treatment and a recovery house for youth in Kamloops.
Kopytko said she's "heard rumblings" that a youth detox centre might be coming, a development she fully supports.
"It would have to be like our [adult] detox," she added, "There would be the acute phase of detox where they're getting the drugs out of their body, and then stabilization, and moving into early recovery, and having supports to do that."
But she also notes that not everyone will go to detox even given the chance, because of the stigma attached. That's especially true with young moms who could lose children into government care if they enter detox.
More treatment beds coming
In the lead up to the 2013 election, Premier Christy Clark promised 500 additional substance abuse treatment beds by 2017. Three hundred have been delivered. The government promises the rest will be open by March 31, 2017. So far only 19 of the new beds are for youth.
In an email to The Tyee, Health Ministry communications manager Lori Cascaden said that an additional 52 beds for youth are coming on top of the promised 500 new treatment beds:
22 will come from reopening the previously closed Keremeos youth treatment facility;
10 will be at the Lions Gate Hospital;
Another 20 will be at yet-to-be-disclosed locations.
This doesn't include mental health and substance abuse beds at hospitals for youth experiencing a mental health crisis or ongoing mental illness.
Citing provincial health officer Dr. Perry Kendall, the ministry downplayed the importance of formal detox beds, saying that, "you can put somebody in a therapeutic situation in a home or a place with a bed."
In any case, Kendall was quoted as saying, "unless you have community supports in place to follow that person, the chances of relapse, particularly for opioid addiction, are anywhere between 60 and 80 per cent."
'Working to build a comprehensive system'
Cascaden said the ministry is "working to build a comprehensive system" endorsed by Kendall, "that includes awareness; counselling; street outreach; transition support; and residential treatment in a variety of settings; including withdrawal management and drug replacement therapy."
Late in 2015 the government appointed Sandy Wiens, who worked previously in the Ministry of Children and Family Development, to head a new Mental Health and Substance Use secretariat under the Ministry of Health. But the government has since reversed that decision, folding the position back into the Ministry of Health and Ministry of Children and Family Development.
But B.C.'s policy on youth addiction and mental health issues has seemed more focused on endless study than action.
In 2013, Turpel-Lafond issued a report entitled Still Waiting, which recommended integrating mental health and substance use treatment for young people. After three years of additional study, the legislature's Select Standing Committee on Children and Youth released its own report on the subject last year, and recommended the same solution Turpel-Lafond had: an integrated treatment system for both issues, and a separate minister of state of mental health and addictions issues.
But that apparently isn't enough deliberation for the B.C. government. In her emailed statement, Cascaden said a cross-ministry cabinet group is now doing yet another review of services available to children and youth. It is to produce a new strategy early this year.
As Turpel-Lafond presciently noted three years ago, the youth of Kamloops — and the rest of B.C. — are still waiting for those improvements.