Tyee Master Classes 2015 Proudly Presents
Crowdsourcing for Public Engagement
with

Steve Anderson and Reilly Yeo
If you want to succeed at inspiring participation in your organization's work, you need to understand crowdsourcing. As we enter the fall and the 2015 federal election heats up, all eyes will be on citizen engagement -- who can best reach and mobilize the public? Get the low-down from the experts on the role of online tools in successful advocacy and public engagement.
In this master class, award-winning leaders in crowdsourced public engagement projects, Reilly Yeo and Steve Anderson, will provide participants with lessons learned from some of the largest and most successful online campaigns in Canada and abroad, and a transferable blueprint to apply to your own work.
This master class will take part in two online sessions.
Session 1: Thursday, August 6, 1:00pm-3:00pm PDT
Session 2: Thursday, August 13, 1:00pm-3:00pm PDT
Each session will be different, and the second session will build upon content covered in the first session. For best comprehension, attend both sessions.
What will I learn?
Principles to set up online campaigns that facilitate mass participation of thousands or more people who will endorse your cause, project or product.
How to craft your message for broad, inclusive, and positive engagement - taking people beyond opposition towards meaningful constructive engagement in decision making.
How to climb a community of supporters up a "pyramid of engagement" through integrated online tools, social media, and simple, compelling narratives.
Since 2010, Reilly Yeo and Steve Anderson have led OpenMedia from a small Internet advocacy group to one of the largest public engagement communities in the country and increasingly in the world. In 2011, their groundbreaking StoptheMeter.ca campaign engaged over 500,000 people (the largest online campaign in Canadian history) and brought Members of Parliament from all of Canada's major political parties onside—including the Industry Minister and the Prime Minister.
Their StopSpying.ca campaign engaged over 145,000 Canadians and stopped online spying legislation (Bill C-30) from being implemented. More recently OpenMedia has played a leading role in the collaborative campaign against reckless 'secret police' bill C-51, which saw an unprecedented citizen-led grassroots education campaign across Canada flip polls from majority-support to majority-opposed to the legislation.
In recent years OpenMedia has taken its engagement model to important digital rights issues outside of Canada. Some of its more high-profile campaigns include:
Stop The Secrecy: Projection of petition counts over 3 million onto a series of building in Washington DC: https://stopthesecrecy.net/wyden
Stop The Slow Down: Internet user comments streamed onto a jumbotron in front of the building of the main regulators of the Internet: https://stoptheslowdown.net/
Save the Link: A large international network of organization and people from around the world standing up for our Right To Link: https://savethelink.org/
Who is Reilly?
Reilly is a Community Engagement Specialist with OpenMedia, and a passionate advocate for a more participatory political and economic system. Her experience in the social change sector includes work with Amnesty International, The Walrus magazine, the United Nations Office of the High Commissioner for Human Rights, and the SFU Centre for Dialogue. As part of her work with OpenMedia, she was the Director of the ReimagineCBC Campaign, a project that engaged over 40,000 Canadians in developing a new vision for the CBC in the digital era. Currently, she also works as a facilitator with Groundswell, a youth-led project to transform the economy. Reilly has MAs in Comparative Politics (McGill) and English Literature (UBC) and is an Associate with the SFU Institute for the Humanities.
Who is Steve?
Steve Anderson is the founder and Executive Director of the award winning digital rights organization OpenMedia. Steve is a digital policy analyst and open Internet advocate who often appears in national and international media to comment on telecom, surveillance, and copyright policy along with other matters related to internet governance. Steve is also considered a leader in civic engagement and crowdsourcing strategies. He is the co-founder of digital engagement agency NewMode, which helps a variety of organizations conduct bottom-up campaigns to drive change.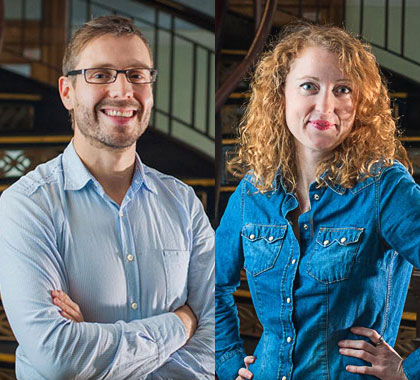 Title

Crowdsourcing for Public Engagement

Instructors

Steve Anderson and Reilly Yeo

Date

August 6 and August 13

Time

1 p.m. - 3 p.m. PDT

Location

Online via webinar

Details

This class will be delivered over two sessions. Both sessions will be recorded and available to participants for viewing.

Price

$100 + GST