Independent media needs you. Join the Tyee.
Responsible Journalism in 2012: The Changing Legal Landscape for Journalists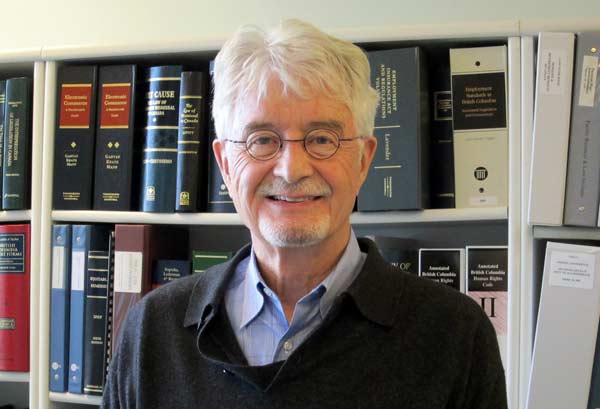 In this four hour workshop, Leo McGrady will discuss the legal landscape for journalists in 2012. This will cover extensive issues of libel including but not limited to electronic discovery, hyperlinks, and comment forums. Learn important defenses for journalists, copyright, fair dealing, as well as new legal legislation pertinent to reporters and editors. This class will equip you with the tools necessary to know your rights and the rights of others when it comes to breaking stories and hot headlines.
Lunch and refreshments provided.
Who's it for? This workshop will cover skills useful to professional and "citizen" journalists, editors, and publishers. All levels of experience are welcome.
Recommended materials: Come ready with questions you might have and anything you need to take notes!
Leo McGrady is The Tyee's legal counsel and works at McGrady and Company in Vancouver. The firm specializes in labour law, human rights, class actions, intellectual property, and libel law, all on behalf of unions, media, journalists, and employees.
Leo has argued cases at all levels of Court in British Columbia, Alberta, and the Territories. He has also been counsel on a number of leading labour and charter cases in the Supreme Court of Canada. He taught for several years at the Faculty of Law at the University of British Columbia, and currently teaches at Capilano University, as well as for the profession through the British Columbia Continuing Legal Education Society.
He has been counsel on a number of leading libel cases. He has regularly advised media and journalists on legal matter throughout his career. He has spoken and published on labour law, media law, human rights, as well as international trade law in Canada, the U.S., Mexico, and Europe. He is the author of the Guide to the Law of Civil Disobedience in British Columbia 2011, widely used by protesters throughout B.C. and elsewhere in Canada for many years.
Leo is a member of the Trial Lawyers Association of British Columbia, the U.S. National Lawyers Guild, and the American Association for Justice. He is also regularly listed by Best Lawyers in Canada, and as a leading counsel in labour and employment law by Lexpert.
Don't live in Vancouver? The Tyee has partnered with the Rosedale on Robson hotel to offer a discount to Master Class participants. The Rosedale on Robson is a locally-owned, eco-friendly hotel within walking distance of the classes. Click here to book a room using The Tyee's discount.


Brown Paper Tickets Ticket Widget Loading...

Click Here to visit the Brown Paper Tickets event page.