Whenever I pick up a cultural product at the supermarket, I always flip the package over to have a look at the label on the back.
Did it come from overseas? Or is it made in Canada?
All across the Lower Mainland, diasporic demand has led to the development of hubs of local food production.
On Victoria Drive, also known as Vancouver's vibrant second Chinatown, workers at the back of small storefronts craft goods that stock the region's fridges, from the fried fish cakes at Hoàng Yến to the many noodles and dim sum wrappers at Tak Fung.
South of Kingsway in Burnaby, a hub is nestled among the auto and print shops: Jinmi Foods makes kimchi, King's Market makes soy products and Zorbas makes pita and phyllo.
And many more are tucked in pockets of the Tri-Cities, Surrey, Langley and beyond. In industrial kitchens, seaweed is roasted and soondae blood sausages, filled with vermicelli and sweet rice, are steamed.
I've also spotted products without formal packaging at all, entering the market in small batches at infancy.
At a Sudanese market that carries a variety of pan-African dried and frozen products called Mona's Shop, there's fresh injera. The spongy Ethiopian flatbread is sold out of clear plastic bags with no label and sealed with bread clips.
At Crystal Produce, a small grocer, rice rolls appeared one day by the till. It's uncommon to see the Cantonese dish, noodle sheets rolled into long coils, for sale fresh in the region. Each portion, inlaid with sliced scallions and dried shrimp, is packed tightly into brand-less clamshell containers and held shut with a thin green rubber band.
A lot of sweat and sacrifice goes into these cultural products. Yet in a foodie city with an appetite for craft goods, Michelin-starred dining and Instagram content of dazzling dishes, there is a lack of public recognition about how these intensively-prepared staples satisfy the population's diverse diets.
And it's become harder than ever for food producers to set up shop, innovate and grow.
Racialized businesses producing cultural food products have always faced marginality. But the real estate required to do this work is increasingly scarce. And corporate competition and global vendors of refrigerated and frozen goods threaten to elbow out smaller players.
The loss of any one local producer isn't just a blow to the business owner. Andy Yan, director of Simon Fraser University's City Program, stresses the far-ranging impact that each one has: stocking supermarket shelves, supplying restaurants whose menus would fall apart without the components, employing the workers proficient at a technical and cultural craft and feeding diasporas who have come to rely on these precious foods for nourishment and ceremony.
"If any one of them went down," said Yan, "the entire ecosystem would be badly hit."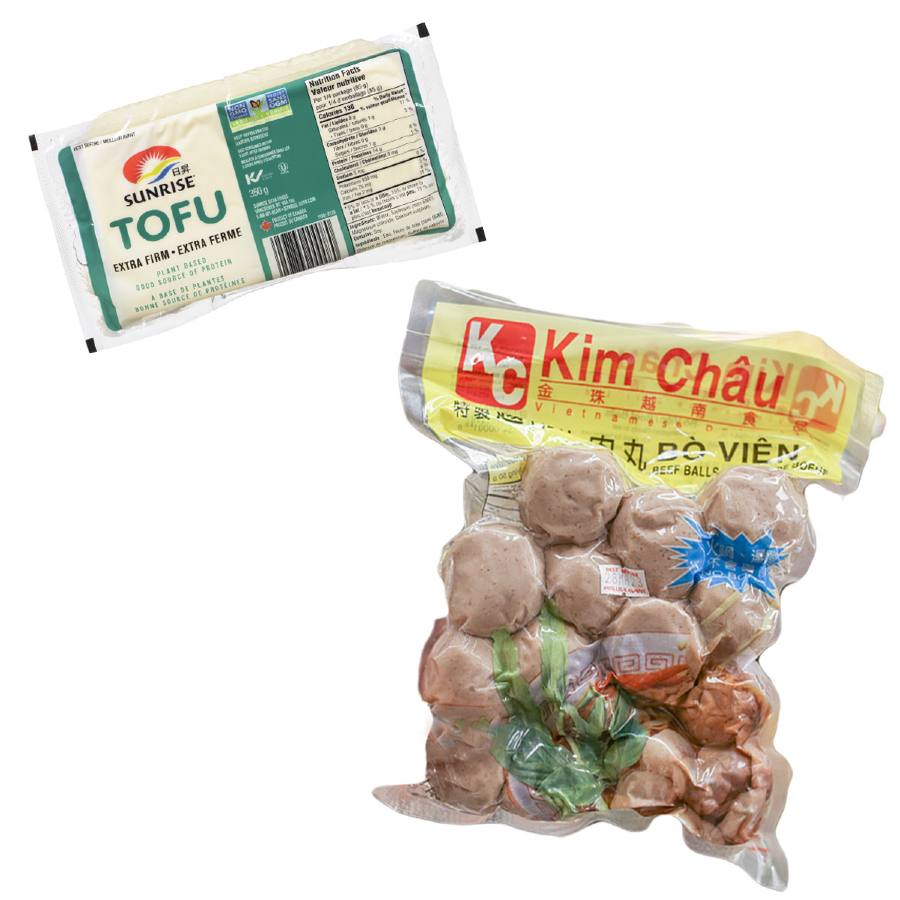 Growing pains
Before a business can make their first noodle or strain their first drop of soy milk, they have to face pricey permits.
"You have to have a huge amount of investment capital or something in your back pocket to start," said Christina Lee, a researcher at Hua Foundation, a non-profit that works with racialized groups on civic engagement.
Those with the financing still have to meet the "moving target" of bylaw requirements, which can cause them to burn through capital fast, she says. And even when the business is up and running, profit margins are low.
Requesting a permit for one renovation could lead to checks that trigger other mandatory upgrades that the owner didn't budget for. Inspections and wait times for permits can push back a business's ability to open up again, meaning they have to pay the bills without incoming profits.
Navigating the language and bureaucracy of bylaws is hard enough. But it's all the more difficult for newcomers, says Lee.
In her experience consulting with racialized businesses on behalf of city governments, she has noticed a lack of multilingual support to educate business owners.
It's led to fear that any interaction with the authorities will cost them. Lee has heard from businesses who don't call the city when they're skipped for garbage pickup or if someone is blocking their loading zone in fears that there might be expensive consequences, especially those newcomers who worry that their English might be misunderstood.
The problem of the prohibitive overhead means that opportunities for experimentation are stifled, says Lee, shutting out producers hoping to introduce a cultural food that does not yet exist in the market.
One solution that has emerged to help first-time entrepreneurs lies in the form of commissary kitchens. They are shared kitchens, which remove some of the costs and barriers for entrepreneurs to set up production from scratch.
But if their business is successful and they wish to scale up, there is a tough ceiling to break through.
In Canada, warehouses, cold storage and processing facilities are in limited supply. In the Vancouver region, they are in high demand because the industrial land base is shrinking. It is being converted for residential and commercial uses instead.
Food scholars call this the missing middle because there isn't enough infrastructure to support the businesses that are bigger than craft producers but smaller than global suppliers, putting a strain on the regional production and commerce of goods.
Canada is capable of so much more domestic production, scholars go on to say, especially with so many raw commodities on hand.
The ironic truth about the industry is that the country imports almost the same value of food products that it exports.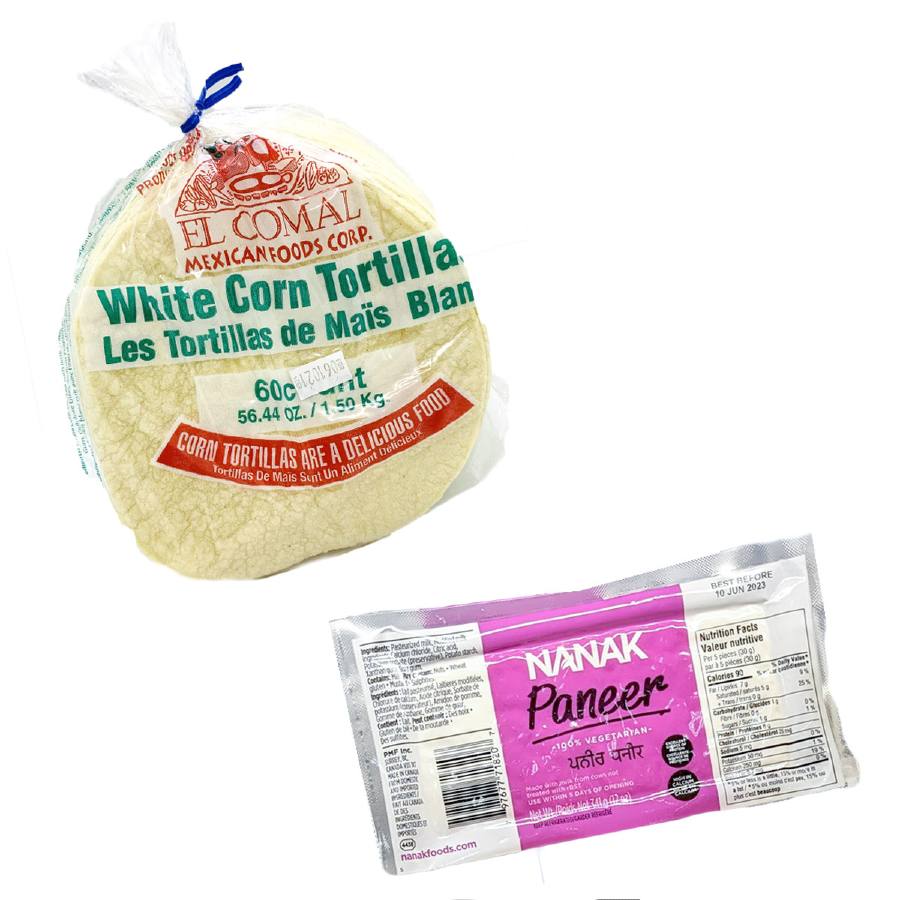 Feeding the future
Over my nine years of reporting on food outside of western tastes in Metro Vancouver, I learned a lot from interviews with food producers, restaurants and supermarkets.
I saw how many of them had close relationships with one another: knowing each other's personalities, whose nephew is handling the deliveries, who is a reciprocal partner to work with and who squeezes others for profit.
I saw how globalization and corporatization was creeping in. In the kitchen of a congee stall, I was shocked to see the chef take out the youtiao — the fried crueller that you can't eat congee without — from the freezer. Despite there being many local bakeries that supply youtiao, he had purchased his from overseas. At a branch of an East Asian supermarket chain, I saw dumplings for sale made by a local producer, but the label featured the store brand rather than the little guy who made them.
I saw the varied relationships of many food producers with their work. Some are too humble to recognize what they've built. Some are caught up in hustle to survive like Elsa Nuñez at El Comal, who told me, "It's not a business where you can put up a sign and say, 'I'm going to be gone for a few weeks.'" Some have scaled up and pushed marketing efforts, but still recognize that western tastes have an outsized power defining what food gets to be accepted as part of the so-called "mainstream."
There's the phrase "As Canadian as maple syrup."
Tammara Soma of Simon Fraser University's Food Systems Lab asks when are any of these cultural products, especially those that have been made in Canada from Canadian ingredients for over a century, going to be embraced as Canadian?
Food scholars have acknowledged a lack of research on how diasporic food systems function — especially how face-to-face relationships, socially minded business practices and culturally catered markets have created some protection from large companies that continue to consolidate production and distribution. This is all the more crucial in a time of supply chain disruption like the pandemic.
"What gets uplifted and what gets celebrated as part of 'local food'?" asks Lee of Hua Foundation.
Cultural food products involve Canadian ingredients, artisan techniques, short supply chains and are made affordable to the people who depend on them — qualities that are loudly proclaimed by western food producers. Despite the work that racialized producers have been doing for decades, their role is not often legible to western audiences who care about sustainability.
That recognition is crucial to securing a place for cultural foods for future newcomers and Canadian-born members of diasporas.
"It's not something that anyone can come off the street and just do. This is specialized labour and it's highly skilled," said Lee.
"Talking about the future of food, how do we make sure there are people who maintain cultural practices? How do we replace that labour as it ages? Especially for the ones that are tougher on the body? Devaluing this labour is a huge detractor from our ability in the future to keep them available."
The taste of terroir
Over the years, Vancouver historian John Atkin has traced the sale of brands that once started out as local mom-and-pop shops before scaling up production.
There's Oliveri, the pasta maker that started in Little Italy, which was sold to the Spain-based multinational Ebro Foods S.A. There's Freybe, the German sausage maker that started on Robson Street when it was known as "Robsonstrass," which was sold to Premium Brands Holdings Corp.
Atkin is pleased to live near Chinatown, where there are still two locally owned butcher shops for him to choose from on the same block that produce their own lap cheong, sausages made out of pork meat and pork liver. They don't quite taste the same — and that's a good thing.
"Having that availability and slight difference is key," said Atkin. "Having the opportunity to sample those foods, the subtleties of it, is one of the great pleasures of shopping and shopping locally. If you lose that local food production, then you lose the soul of a place."
He looks to the language of wine to describe the phenomenon of food products that make their way across countries and continents.
Take a wine like merlot, with French roots in the "old world," that has come to be made in a place like California, the "new world."
Products like tofu and paneer might have old roots in China and India, but when made in Canada using Canadian ingredients, they're products of a different terroir — new expressions of traditional recipes informed by the native setting.
It might seem strange at first to think about the terroir of a product like tofu, but the concept has now become front of mind for me when I'm out shopping, thinking about the ingredients, the variations, the scale of production to the stories of the people making it.
When I scoop my mapo sauce with Sunrise's silken tofu onto my rice, I think back to the Joe kids, introducing their parents' tofu to the market on a mass scale. When I bite into one of the beef balls from Kim Châu Deli, I think about how Châu made the first ones in her apartment for her fellow newcomers before opening restaurants. When I eat a warm El Comal tortilla with my carnitas, I think about Elsa hustling while taking care of her family. When I cook paneer with peas and tomato sauce, I think about Gurpreet and Vineet going to the Canadian Dairy Commission to ask for an allowance of milk.
Holding their products in my hand, I can hardly believe they're available for a few dollars each. Knowing what went into it and what they were up against, I hope others digest the lessons they contain about putting food on the table.
Because as these resilient entrepreneurs stock the shelves of supermarkets with new Canadian-made products with roots from around the world, generations of diasporas can shop knowing they won't have to go hungry for a taste of home.
---
You can read all six parts of our series Fresh off the Shelf here.