Do we need the $8.9-billion Site C dam?
When we promised to dig deep into the megaproject and asked what you wanted to know, that was one of your big questions.
And it's an issue that's been making headlines during the election campaign, partly due to a UBC report that found halting the project now could save $2 billion.
It's BC Hydro's job to meet British Columbia's power demand, which means the Crown corporation has to predict our future behaviour. How many of us will do laundry at 11 a.m. on Saturday, or turn down our thermostats to save money? BC Hydro is making the same kind of predictions for commercial and industrial customers, responsible for two-thirds of B.C.'s power consumption.
Forecasting power demand is never exact, and BC Hydro has an incentive to overestimate future demand — better to have surplus power than run out on a cold day in January though the corporation can buy power on the spot market when demand spikes.
BC Hydro's most recent demand forecast, submitted in January to the BC Utilities Commission, predicts a 30 per cent increase in demand over 20 years.
But critics say the corporation has got it wrong.
BC Hydro is counting on electricity demand to increase at the same pace as population growth, something Harry Swain — who chaired the only recent independent review of Site C — has criticized.
"The growth in efficiencies is outpacing growth of population," he said in a recent presentation. New technology reduces power use, and demand per person decreases, he says.
BC Hydro's forecasts also ignore basic economic principles, Swain says. As electricity rates rise, people and businesses will use less and invest to increase efficiency. And Swain is confident Site C's high cost will mean significant rate increases.
"If you think prices have gone up, you ain't seen nothing yet," he said.
But former BC Hydro deputy CEO Beverly Van Ruyven says there's a limit to conservation as a way to reduce demand, at least without expensive investments. "The low hanging fruit has been dealt with," she says.
BC Hydro is also counting on steady industrial growth, though less than in previous forecasts, and a possible LNG industry. (It's significant BC Hydro is no longer counting on future demand from LNG plants. Government officials regularly said Site C was critical for the success of LNG and BC Hydro included the industry in its forecasts, projecting that it would require 3,000 gigawatt hours. This amount has now been removed from forecasts, though the corporation says it continues to "monitor LNG developments closely.")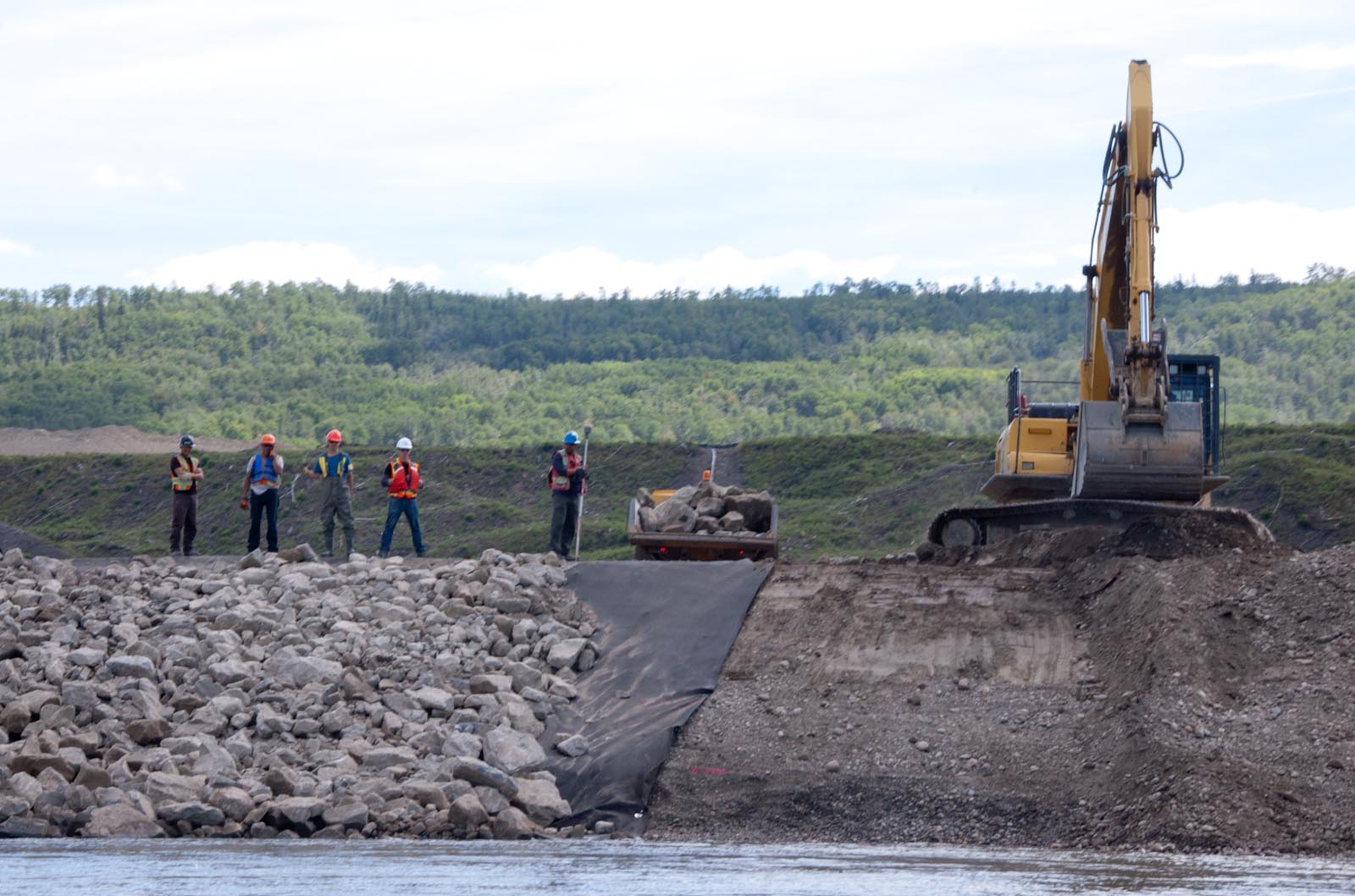 B.C. will need more capacity, eventually. But there's plenty of time to consider where it should come from. Site C is scheduled to be complete in 2024; BC Hydro says its electricity will be surplus to needs for at least its first 10 years of operation. That leaves lots of time to look at alternative energy sources.
When BC Hydro reviewed supply options recently, it found that the cost of on-shore wind electricity had dropped by 20 per cent and is expected to drop by another 20 per cent by 2030. It's now the cheapest supply option.
Yet Premier Christy Clark insists Site C is the "only way" to meet B.C.'s clean energy needs.
Where do we get our power?
Right now, most of our power comes from large hydro dams, though an increasing amount is purchased from independent power producers (IPPs). IPPs generated more than 20,000 gigawatt hours of electricity through run-of-river, small hydro projects, wind farms, biomass fuel and other generating sources in 2015, a third of what B.C. produces. BC Hydro also uses some thermal energy and has 16 diesel-powered generators hooked into the grid. (IPPs have generated more electricity than expected, contributing to BC Hydro's reduced forecast for future power needs.)
There's a great visual on where B.C.'s power comes from here.
Where would Site C power go?
When Site C's turbines start spinning sometime around 2024, the power will flow into the existing grid, adding up to 5,100 gigawatts per hour. One BC Hydro projection shows that B.C. won't need the power from Site C until 2036. In the meantime, electricity produced by Site C will likely be sold on the exchange market at daily spot prices.
When then-Premier Gordon Campbell announced his government was moving forward with Site C in 2010, he said, "We need all the energy we can create in B.C." It would spur industrial development in the north and was needed to meet residential demand as the province's population increased by one million people over 20 years, Campbell said.
Since then, Premier Christy Clark, former energy minister Bill Bennett and others have pointed to different possible power demands to justify the project — LNG, Alberta, mining and forestry, electric cars, and residential customers. But none of these are guaranteed.
In December, environment minister Mary Polak said, "The purpose of Site C is to electrify LNG extraction up there because electricity needs to be closer to the site of extraction." Polak calls LNG a transition fuel, saying it will reduce carbon emissions while other countries transition from coal and diesel. "Eventually, yeah, we want to stop natural gas extraction," she said.
But BC Hydro has removed LNG as a factor in its demand forecasts. Alberta's energy minister said it's too soon to say whether the province will buy the power, which would require a new set of transmission lines. (And Alberta has said it won't buy from BC Hydro if the provincial government blocks pipelines from its gas and oil fields.)
Bennett acknowledged the lack of firm demand for Site C's electricity at an energy conference in November. "Our opportunity is to drive demand. It's to get people to use more electricity," he said.
I requested interviews with Chris O'Riley, BC Hydro's deputy CEO in charge of capital infrastructure, and Greg Reimer, the executive VP in charge of transmissions. I wanted updated information on the project cost and return on investment projections. They would not grant interviews, saying they're required to remain impartial during the election campaign.
What is it going to cost?
The cost of Site C is critical to whether the project is needed. If there are cheaper alternatives, the megaproject is a poor choice.
The official budget is $8.775 billion, which includes almost $1 billion in contingency funding for unexpected costs or overruns.
But is $1 billion enough? Comparable modern dams in Canada have run way over budget. Manitoba Hydro's Keeyask dam is 34 per cent over budget — $2.2 billion. Newfoundland's Muskrat Falls project costs have almost doubled from the original announced price to $11.4 billion. Both are still under construction and behind schedule. More cost overruns are still possible.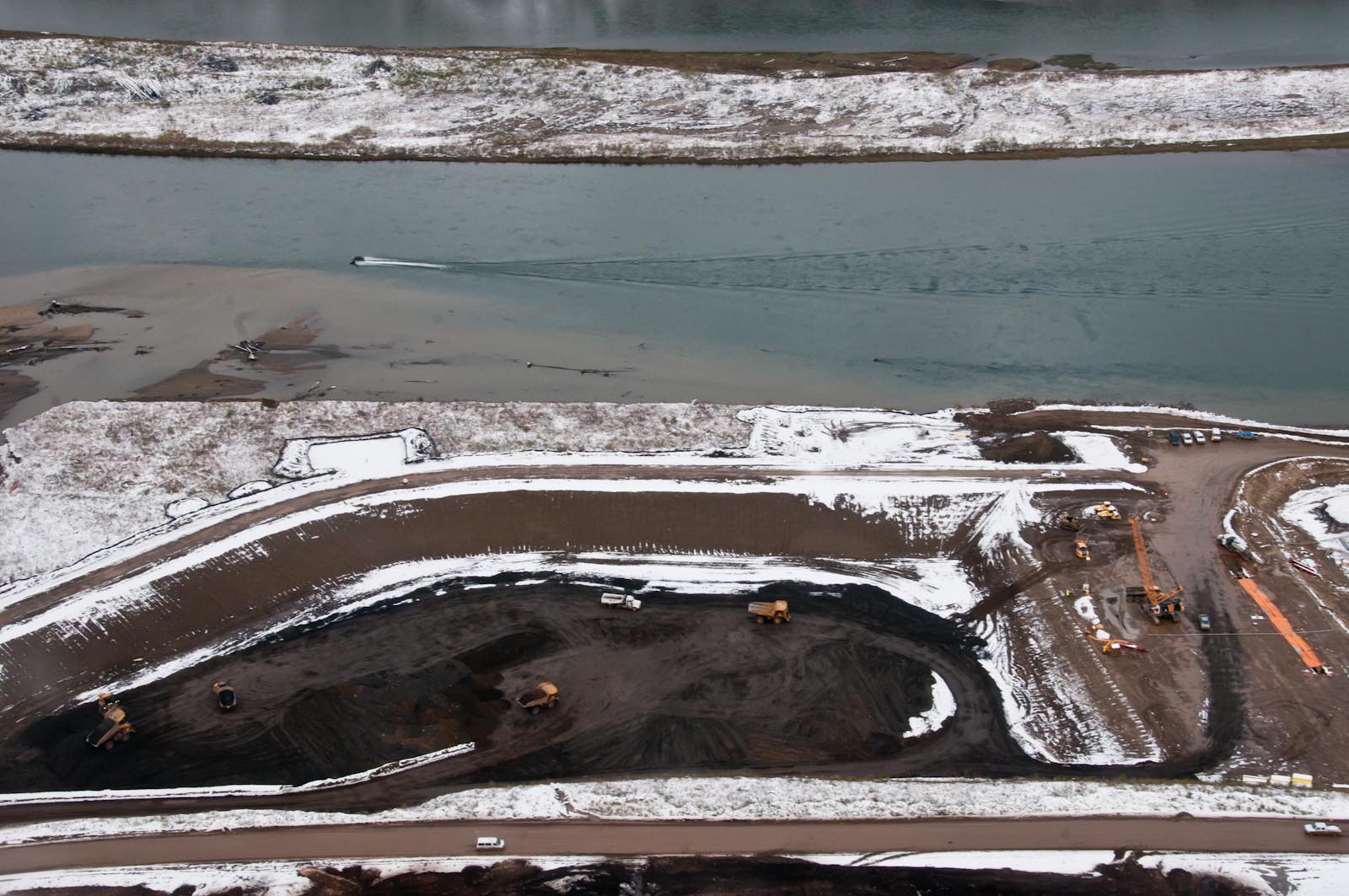 What caused the cost increases? In both cases the land was harder to build on than anticipated and cost estimates were too low, according to the CEOs of the power corporations. Newfoundland's Nalcor Energy CEO Stan Marshall also blamed lack of experience. Nalcor, Newfoundland's equivalent to BC Hydro, had not built a large hydro project for many years.
BC Hydro's former CEO Marc Eliesen has a similar warning about Site C.
"I was surprised that the major contract that is a civil contract was awarded to a firm that has never built such a generating station before. They don't have the expertise. And you have to keep in mind that the expertise that used to reside with BC Hydro no longer exists," Eliesen says. BC Hydro has built large projects over the years, but the last major hydro dam was finished in 1984.
"Most of the expertise that used to reside within BC Hydro has retired," Eliesen says. "So the combination of the lack of internal expertise and awarding the civil contract to a firm that had not had any previous experience in building such a major entity is quite a surprise to me."
Site C also faces the same challenges in building on difficult ground. Eliesen said earlier that the project is almost guaranteed to go over budget because it's being built on soft sedimentary soil. Ernst & Young's audit of the project identified the same risk. Despite extensive geotechnical investigation, the report said, "It is impossible to understand every nuance of the sub-surface conditions of such a large site. As a result, unforeseen problems have arisen, and will continue to arise, requiring innovative engineering responses to contain cost increases."
On top of the immediate financial costs, there is the lost farmland (in the region's distinct microclimate even watermelons grow), damage to endangered species and harm to First Nations who will lose a large part of their traditional territory.
And there is the effect on BC Hydro debt, officially at $18 billion before Site C (though critics of BC Hydro's accounting practices says the actual debt is much higher). Moody's credit rating service says BC Hydro's growing debt, guaranteed by the province, could hurt the province's credit rating and increase government borrowing costs. And BC Hydro does not expect the project to cover its costs for 70 years, meaning decades of interest payments that will be paid for by BC Hydro customers.
And critics warn Site C will flood the market with surplus energy, killing demand for alternative energy development.
Do we need the Site C dam? Not now, the evidence suggests. Maybe not ever.