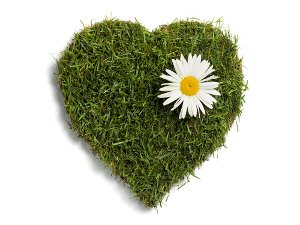 The setting is a warehouse in an industrial park in the Vancouver suburb of Richmond. We're surrounded by big burlap sacks of green coffee beans, stacked several pallets high. The air warms up and sweetens as we approach the roaring roaster. Now and then a circular cooling tray spits hot brown beans into buckets while the machine's young operators consult nearby computer screens. My tour guide is Salt Spring Coffee president and CEO Mickey McLeod. He's wearing horn-rimmed glasses and a dark grey sweater over a blue shirt. His upper lip is hidden by a bushy Movember handlebar moustache. He says his company's sales were up 12 per cent to some $9 million last fiscal year. And that it couldn't have happened without nurturing local business connections.
McLeod is hardly the first to plant his flag in the "go local" camp. In recent years, I've heard this mantra from entrepreneurs and investors, consumers and politicians, not-for-profits and academics. Supporting local businesses is a good way to kick-start innovative and resilient local economies, the story goes. Advocates insist localism creates jobs and piles up tax dollars, builds communities and protects the environment. It could even -- no big deal or anything -- lay the groundwork for world peace. And here I am still buying Christmas presents at Wal-Mart like a jerk.
"All of this sounds great, but..."
"Does the do-gooder part actually make business sense?" McLeod interrupts, sensing my skepticism.
"Exactly," I say as we move away from the heat and noise of the roaster.
"At the end of the day, you're building a family. And when you have a family, they're gonna help you," he says. "It's about keeping as much of the economy as we can here."
"Except coffee doesn't grow here," I murmur.
"Yes, we're buying our coffee abroad," McLeod says with a shrug. "But the value of coffee does spread quite wide, and it's a great vehicle for messaging community value, social value. And we really want to work with people that have similar values."
McLeod's value checklist includes ethical sourcing, running modern equipment, auditing energy use, buying carbon offsets and recycling. As such, he buys his shipping boxes from Great Little Box, a packaging producer on nearby Mitchell Island; his branded promotional schwag from Fairware, a supplier based in Vancouver's Kitsilano neighbourhood; and his composting and recycling services from Vancouver's Recycling Alternative. They're pricier than national or multinational brands, but McLeod trusts them because they audit their supply chains to make sure their businesses are not only profitable, but also ethical and sustainable.
"You want to get good value but you also want to make sure you're getting support and partnerships," he says. "If you go away, you're giving your money to some large shareholder in another part of the world."
Caffeinating the cubicles
On my way out of the roasting facility, I spot a curious Dodge Caravan in the parking lot. It's wrapped in vinyl decals for a company called ThirstFirst Coffee Solutions, but also a few smaller Salt Spring Coffee badges. I see it as an opportunity to poke deeper into some of this local business inbreeding that's allegedly good for the world. When I get the ThirstFirst business development director on the phone, he tells me his is a Surrey-based office coffee delivery company that sells and maintains whole-bean vending machines at some of Vancouver's law firms, technology companies and gaming houses. Jeff Stebbings also tells me he used to source a mid-grade national coffee brand for the machines, but when the company re-branded three years ago, Salt Spring became its sole coffee supplier.
"People in offices want quality, they want a story behind it, most of them are looking for organic, fair-trade," says Stebbings. "The ThirstFirst brand is not a recognizable name at this point. But Salt Spring Coffee is."
"That's because office coffee sucks," I exclaim.
"We're trying to change that in this market," he says. "As soon as we switched our customers over to Salt Spring Coffee, our consumption just on that went up 10 per cent."
And what's in it for the coffee roaster?
"Co-brand marketing," he explains. "There's tens of thousands of people in the city drinking Salt Spring Coffee everyday through our machines."
I ask about other local partnerships and Stebbings says he saw huge savings after switching his fleet of eight trucks from gasoline to propane bought from Richmond-based propane supplier Eco-op Energy Savers Cooperative. He's also working on a partnership with Recycling Alternative set to launch in the spring of 2013 in the hopes it will streamline ThirstFirst's composting and recycling operations.
Recycling money and other stuff
By the time I chase the coffee story back into East Vancouver, dusk is falling on an industrial lot near a tangle of freight train tracks off lower Main Street. A container truck with a hydraulic lift beeps as it navigates the tight yard in reverse around stacks of wooden pallets and cubic cardboard bales. Several workers in overalls exit a small yellow warehouse, where columns of stacked wire bins form a mahjong puzzle of plastic bottles, pop cans and shredded paper.
Louise Schwartz is my host here. The owner of Recycling Alternative is a short, energetic redhead with piercing blue eyes and an affinity for recycled jewelry. The Vancouver native wears a black vest, a purple scarf and several silver rings on her fingers. She peppers her speech with Italian expressions, such as Bravo! and Ciao ciao! She started the company in 1989. There were no blue boxes back then and she and her partner did the collection runs in a hatchback. Since then, the commercial recycler has grown to 35 employees and 16 diesel trucks converted to run on recycled vegetable oil. She runs a one-pump biodiesel co-op off the side of the warehouse to service her trucks. The surplus fuels 300 member accounts.
It's some of these trucks that gather the organic waste products from Salt Spring Coffee and ThirstFirst and deliver them to Westcoast Instant Lawns & Enviro-Smart Organic Ltd., a topsoil producer in Delta, a 30-minute drive from Vancouver. Another "go local" apostle, Schwartz also buys her office supplies from nearby office products dealer Mills Basics. She says she likes to be able to meet her suppliers in person.
As we settle into an upstairs kitchen space, Schwartz tells me of the trades she recently negotiated with neighbouring businesses: free recycling services in exchange for weekly samples from a florist, a baker and a commissary kitchen for many of the city's food trucks.
"But how much are local relationships worth anyway?" I say, entering the familiar role of antagonist. "Can't the global marketplace provide cheaper products and services?"
"But what about quality? Variety? Accountability?" she fires back. "It has trashed us in so many ways."
"How can you be sure all this local cheerleading will be any different?" I press, which makes her think for a moment. A cat meows. A woman washes a dish in a nearby sink.
"This is not a marketing fad," she finally says. "It's a model for running a business that's anchored in its community. It's an operating strategy to reclaim our economy, reclaim our jobs, reclaim our supply chains and production lines."
As we'll find out next, that's a challenge requiring savvy, support and commitment.