Beautiful Relationships: How Local Enterprises Thrive Together
Reporters Luke Brocki and Sarah Berman follow the threads tying various local businesses together, knitting a strong and vibrant economy. Along the way they probe what makes local businesses sustainable and what can be done to encourage strong local economies.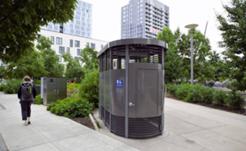 Public washrooms should be plentiful and accessible, says one scholar. And cities that do flush, flourish.