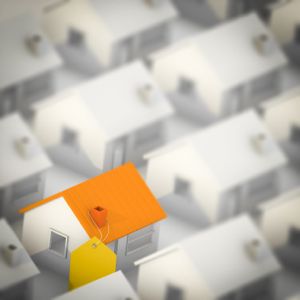 Most people wouldn't buy a car without knowing its fuel economy, or sign up for a cell phone plan without comparing service rates. Yet when it comes to one of life's biggest investments -- buying a house -- few stop to question how much it will end up costing them to operate that house in the long term.
Ideally, a thorough energy audit of your prospective new home would tell you not only how much it will cost to keep cool or warm, but also what you may need to do to improve that performance, how much it will cost, and where to find the help you need.
Government and climate advocates would also like it made easier to compare the average utility bill and greenhouse gas emissions of one house to those of another. They believe it's the secret to turning good intentions into action—a key part a green building strategy.
"Any [home energy] audit that happens via a utility or conservation program has one goal in mind: the ability to translate the audit into an actual retrofit," explains Sean Penrith, executive director of the Earth Advantage Institute, a non-profit green building centre based in Portland. "Being able to communicate information about a home's energy [use] is key to getting people to change," he says.
Yet that information can be surprisingly hard to find -- or figure out when you do. Existing home energy rating systems have been criticized for being too complicated and unwieldy for the average person to make sense of, and have so far had little impact on the housing market.
HES and HERS energy ratings: apples and oranges?
It's no new idea. In fact, there's already a whole alphabet of rating systems out there: the EUI (Energy Use Index), HERS (Home Energy Rating System) Index, HES (Home Energy Score), the EPS (Energy Performance Score), and the ERS (EnerGuide Rating System), to name only a few.
The two most widely adopted in North America are HERS (which is used in the United States to determine EnergyStar certification for new homes) and its Canadian equivalent, the EnerGuide Rating System or ERS, developed by Natural Resources Canada.
Both HERS and ERS use a 'yardstick' method of measure a home's energy use.
At one end of the stick is a hypothetical house of the same size and location that scores low or zero on energy efficiency. At the other end of the stick is a hypothetical house of the same size and location that uses no energy at all. Where the home being examined falls between these two points determines its level of efficiency.
The Canadian-made ERS scale goes from 0 to 100. For a conventional new home, a score of somewhere between 65 and 72 is fairly standard. A home with some energy efficient additions will score between 72 and 79. A home that falls between 80 and 90 is considered energy-efficient and is eligible for certain perks, for example, a better mortgage insurance rate through the Canada Mortgage Housing Corporation.
But ERS has its detractors. In a 2007 assessment, the Canadian Home Builders Association identified a "logarithmic bias" with the ERS scale that makes it difficult to compare performance between homes. For example, a home with an ERS score of 80 uses half the energy of one scoring 13 points lower at 67. But it uses twice as much as a home with an ERS score of 86, only six points higher.
In other words, the higher up the scale you go, very substantial differences in energy efficiency appear to be minor. At the lower end of the scale, modest differences in energy efficiency appear to be significant. "These sorts of results will not make it easier for builders to sell energy performance using ERS ratings," concludes the Builders Association report.
Also, because both ERS and HERS score existing homes against hypothetical ones, they don't offer meaningful home-to-home comparison. "You could have a HERS index for a mansion and a cottage and they could be exactly the same," explains green building advocate Penrith.
An 'MPG' for home energy efficiency
Earth Advantage conceptualized the idea of a "miles-per-gallon" home energy rating system in 2006. Its staff tested five different energy calculating logarithms, comparing results to an actual utility bill, and eventually settled on a tool developed by an independent consultant named Michael Blasnik.
They next developed software to translate that information into something the average person would understand. The resulting system still comes with an acronym -- EPS, for Energy Performance Score -- but it provides a real-world estimate of a home's energy consumption and greenhouse gas emissions, as well as information about where it ranks on a national and regional scale.
The institute has tested EPS as part of a home energy retrofit pilot program, funded by the U.S. Department of Energy, that will eventually see it applied to 24,000 homes across four states. The two fully-operational programs in Washington state have secured 50 and 60 per cent conversion rates, Penrith says, meaning half the people who received an audit and Energy Performance Score actually went ahead with the recommended retrofits. (Data from a 5,000-home Seattle pilot is pending.) Compared to participation rates in older retrofit programs, typically ranging from one to 10 per cent, these numbers are significant.
The institute has recently launched the EPS platform in Canada. Auditors pay a $199 fee to learn how to use its associated software, then a fee of $15 to $35 each time they use it.
Penrith says that EPS complements popular home energy retrofit programs that match energy audits with low-interest loans for upgrades that can be repaid through utility bills or property taxes. However, he adds, the most striking difference between EPS and other home energy rating systems is that it doesn't require outside expertise to interpret.
He contrasts that with a system his hometown uses to approve financing for energy retrofits under its pioneering Clean Energy Works Portland (which offers on-bill repayment of a loan attached to the homeowner's property, a system profiled here). "They use an energy advocate to walk people through. Which is fine, but you can't take that to scale," explains Penrith. "A typical audit looks like 15 pages of gobblety-gook."
"The EPS is something that an auditor can share with the homeowner and the contractor," says Penrith. "The consumer gets a scorecard that shows where they are and where they can get their home to. It generates a recommendation report and turns it into a scope of work for contractors to provide. It really distills that information down, like a weight-loss program."
Will it change the market?
Peter Sundberg is executive director of City Green Solutions, a non-profit that does home energy audits and other consulting work in green building with offices in Victoria and Vancouver. Knowing the energy use of one home in comparison with another, he says, is valuable to buyers -- especially any considering a fixer-upper -- but information that is currently missing from the marketplace.
While some major builders like JB Homes, one of the largest home building companies in the U.S., have picked up on energy labeling as a way to get an edge in a market full of lower-priced foreclosures, it remains to be seen whether new and improved home energy labels will gain real traction in the housing market.
Greenworks Realty and Development Group, a Seattle-based realtor specializing in green home sales, studied whether positive green ratings boost a property's value -- and found mixed results. Greenworks mined data from the Northwest Multiple Listing Service, which allows users to search for homes certified under various rating systems including Built Green, Energy Star and LEED. Its 2010 report found that certified homes in Seattle sold faster, and for 8.5 per cent more per square foot than non-certified homes. Outside the city, the opposite was true: certified homes took longer to sell and fetched lower prices.
In an interview with the Seattle Daily Journal of Commerce, GreenWorks owner Ben Kauffman chalked the difference up to education. In places where agents and buyers are taught about green building, they're more likely to put a value on it.
Anecdotal evidence, at least, suggests the same may be true in Canada. Helen Goodland, executive director of Vancouver's Lighthouse Sustainable Building Centre had her home renovated to improve energy efficiency in 2004, under the federal government's ecoEnergy retrofit program. When she recently put her house on the market at the same time as several others in her neighbourhood, hers sold first, in just six days.
"It was up front and absolutely explicit that this is an energy efficient, high performing home, with healthy interiors and designed with occupancy comfort in mind," Goodland says. "The whole package together was attractive. I wouldn't say the price was affected, but certainly the speed was affected. It's a differentiator."
In the end, it will be up to homebuyers like Goodland's to decide whether HES, HERS, EPS or some other scorecard can help them differentiate an energy hog from an energy miser.