This spring I drove down to Seattle from Vancouver to see what it looks like when renters, socialists and housing activists go to battle against developers and corporations. Like Vancouver, Seattle faces a housing crisis of growing intensity: median home prices are $820,000, the average rent for a one-bedroom apartment is close to $2,000 and nearly 12,000 people are homeless.
But in response to the crisis Seattle citizens have twice elected Socialist Alternative member Kshama Sawant to city council. The city has, among other measures, passed the first US$15 minimum wage in the U.S., blocked a 400 per cent rent increase for low-income tenants, made it more difficult for slumlords to raise rents, put a new $150 million police building on hold, and adopted a 2.25 per cent tax for high-earners (which is currently being challenged in court).
Most recently, it brought in a $48 million per year tax on corporations like Amazon and Starbucks in order to fund affordable housing. Yet pressure from Amazon and other large businesses caused city council to repeal the corporate tax this week. Still, there is little doubt that this era of Seattle city politics, as University of Washington history professor James Gregory explained to me, "is definitely much further to the left than probably ever."
It's being pushed in that direction by the types of people I met at Seattle's May Day march. The workers' demonstration started this year in Judkins Park. Upon arriving to a crowd of several hundred, I was offered a copy of Red Flag, a paper that aims to "mobilize the masses for Communism." A young woman walked past in a t-shirt reading "America was never great." An Aztec dance group performed. Bandana-clad anarchists sat in a small semi-circle. Riot police convened by the baseball diamond.
"The turnout is not bad," said Socialist Alternative member Kailyn Nicholson. "It's been higher in other years." But the political influence of Seattle's far left is greater than ever. Groups like Socialist Alternative make bold demands targeted towards low-income people, create broad coalitions of activists, lead regular street protests and pack city hall at any opportunity. "People are learning now that it is possible to win if we use this approach," Nicholson argued. "We want other cities to learn that lesson and start trying to replicate our model so they can start winning victories."
Vancouver would seem a likely candidate. The median price for a detached home last fall was $3 million, the average one-bedroom rent is $2,000 and homelessness is up 30 per cent since 2014. People are anxious and angry. They are sick of the status quo. "We can have a combative, socialist politics here in Vancouver and elsewhere in Canada too," wrote Derrick O'Keefe, co-founder of the media outlet Ricochet. Sawant largely agrees. "There's no reason why it shouldn't happen, but it's not going to be automatic," she told me. People have tried several times to export Seattle's model to Vancouver. Yet as we'll see below, none of these attempts have been successful.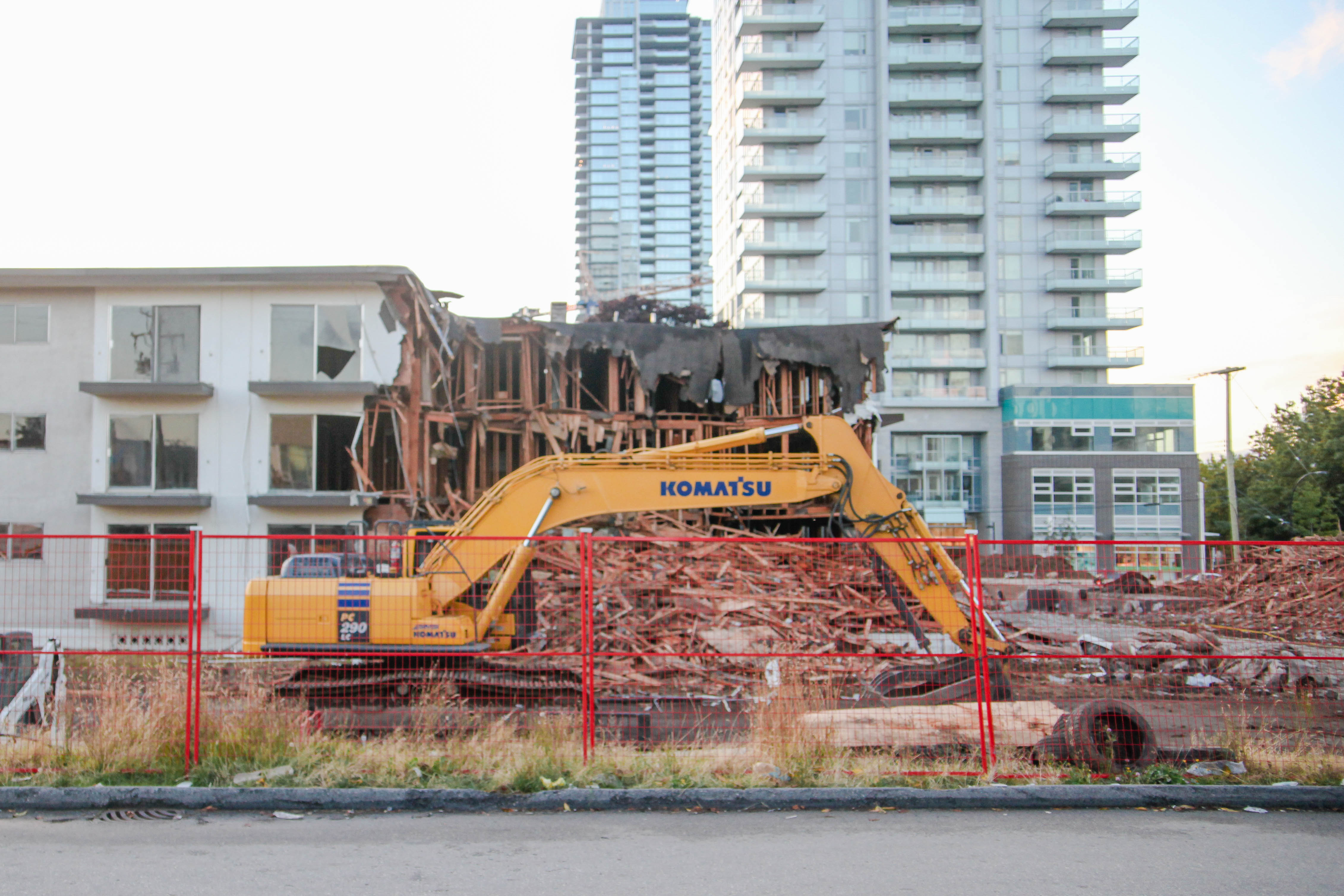 With a potentially historic election in Vancouver approaching this fall, I set out to find why. I interviewed over 20 people in Canada and the U.S., including politicians, pollsters, activists, union leaders, socialists, historians and journalists. We will hear from some of them in this article, and others in further instalments of this series.
How we choose to respond politically in Vancouver to our housing crisis — and the wealth disparity it's a symptom of — has a larger significance than most people are aware. From 2006 to 2016, the number of U.S. citizens considered to be "Ultra High Net Worth Individuals," those with assets over $30 million, grew by 30 per cent. In Canada, it rose by 50 per cent over the same time period. At the top of society people are enjoying spectacular wealth. "But a lot of people are being left out," University of Toronto public policy professor John Myles told me. "There's kind of a bifurcation of society." Seattle shows what's possible when a democracy decides to fight inequality head on. And for now, Vancouver shows what happens when you try to ignore it.
Radical Seattle
Seattle has long been a testing site for radical left wing politics. In the early 20th century it had among the largest Socialist Party branches in the U.S. Unions shut down the city for five days in the General Strike of 1919. More recently, in 1999, 40,000 people protested the World Trade Organization in what became known as the Battle of Seattle. The city's latest leftward shift began with Occupy Wall Street. The occupation began downtown, but police pressure caused organizers to search for other locations. Kshama Sawant was at that point a professor at Seattle Central Community College. She helped broker a relocation of the camp to the campus.
"So, she was well-known in the Occupy movement," Bill Hopwood told me in late March at a coffee shop on Vancouver's Commercial Drive. Hopwood is a longtime anti-poverty activist and member of the Canadian chapter of Socialist Alternative. After Occupy dispersed, Socialist Alternative tried to see if the energy that brought people into the streets across North America could win elections. Sawant ran as a socialist for Washington's House of Representatives. She lost but got 29 per cent of the vote. "We go, 'shit, there is a mood out there,'" Hopwood recalled. "Seattle is like Vancouver," he went on. "On the surface, it's a booming city, it's not Detroit, it's not Cleveland, it's not the Rust Belt, but beneath the affluence there's this discontent."
In 2007, Amazon decided to relocate its corporate campus to the South Lake Union neighbourhood in Seattle, setting off a downtown building boom. As young workers and investment poured into the core, the cost of living soared. Rents rose faster than almost any other U.S. city. Low income residents were swiftly pushed out. Seattle's population of homeless went from the country's fourth highest to the third. "We're talking about black people, brown people, Native American people, LGBTQ people," Sawant explained. "[They are] overrepresented among the homeless community."
One of the first signs of a backlash came in 2013, when workers at SeaTac airport went on strike for a $15 minimum wage. They were inspired by fast-food workers who had made the same demand in New York and other U.S. cities the year before. Sawant ran for city council shortly after on a pledge to bring a $15 minimum wage to Seattle. "As the campaign went on," Hopwood said, "it became apparent that that was the single demand that encapsulated the issue of inequality and poverty." No other politician in Seattle supported the wage policy, and no other major city in the U.S. had adopted one. But Sawant's campaign "did seem to energize lots of young people who never vote for city council … but liked the idea of a real radical," the University of Washington's Gregory explained. This time around, Sawant won.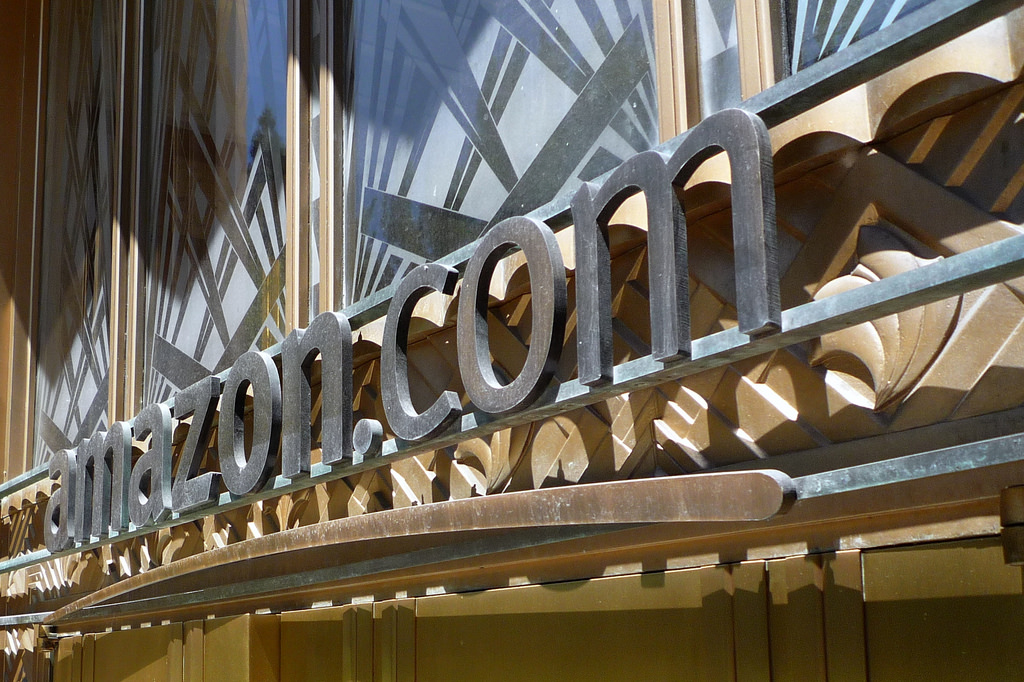 In Vancouver, people in Hopwood's political circle were shocked. "It was like, 'My God, a socialist wins in Seattle,'" he said. "Why can't we do anything here?" In 2014, he helped arrange to bring Sawant to Vancouver. With a civic election approaching, Sawant spoke at a Coalition of Progressive Electors meeting in the Maritime Labour Centre. "You have to be audacious," she said. "What we did was completely change the conversation in Seattle." But in the 2014 election, which a coming article in this series will focus on in more detail, COPE mayoral candidate Meena Wong failed to energize voters. Wong came in a distant third. No COPE candidates were elected to city council. For the moment, Seattle's political revolution couldn't be replicated.
Vancouver's attempt to emulate Seattle
Sawant operates differently than most politicians. She has little interest in making compromises behind closed doors. Instead, she sees her seat on city council as a tool for amplifying the political power of people left behind by Seattle's economic boom. "[Her] job is to use the position to build a movement outside that forces city hall to pay attention," Hopwood said. Sawant used this approach to pressure the city into adopting the $15 minimum wage. But during her first two years in office, she made powerful enemies. And when she ran for re-election in 2015, the Seattle Times, six city council members and many corporate leaders backed her opponent Pamela Banks. Sawant won the race 53 to 47 per cent. "Despite charges that she was 'too ideological,' voters returned her to the city council in 2015, showing not only that the Left could win office, but keep it," the socialist magazine Jacobin later wrote.
Meanwhile, Vancouver's housing crisis went from bad to extreme. In 2015, a frenzy of foreign capital and local speculation caused the average detached home price to grow $420,000 in five months, more than the increase in prices from 1981 to 2005. "It is really, really striking what's happened recently," University of British Columbia economist Thomas Davidoff said at the time. By 2017, the average detached home price was well above $2.6 million. Metro Vancouver's homeless population topped 3,600 people. Over 1,420 people died of drug overdoses, many caused by fentanyl.
In the lead-up to the 2017 byelection for Vancouver city council, members of the city's activist community once again looked to Seattle as a model for how to build power for low-income people. The venerable anti-poverty activist Jean Swanson, who ran in the byelection as an independent, told me she was inspired in part by Sawant's fight for a $15 minimum wage. "It's important that politicians have roots in the most vulnerable people and take their direction from them," she said. Swanson campaigned on a "Mansion Tax" to fund affordable housing. She said her end game, like Sawant's, was "to use city council to reinforce social movements." Or in other words: to shift the power from developers and corporate elites to regular people.
During the final week of the election, Sawant travelled to Vancouver to support Swanson's campaign. "I was quite struck by [her] genuineness," Sawant said. The women spoke together at an event at Britannia Secondary School. Sawant told the crowd that young voters are "really disgusted with corporate politics and looking for a real shift." Swanson claimed to embody it. "People know housing should be a human right," she argued. "They know we need a political revolution now." But on election day, for reasons I'll describe in an upcoming story, the revolution didn't quite arrive. Swanson finished in a strong second, while right-wing Non-Partisan Association candidate Hector Bremner won. Turnout was a dismal 11 per cent.
Brewing political backlash
Last year, the head of a right-leaning think tank warned a gathering of corporate elites in Vancouver that anger against them is building. "The entirety of [Canada's] net job creation over the past few years has taken place in two urban areas, namely Vancouver and Toronto. And they are precisely the two markets where blue-collar and middle class workers are most likely to find it prohibitively expensive to move, denying them both job opportunities and home ownership," said Brian Lee Crowley from the MacDonald Laurier Institute. He delivered his remarks at a breakfast talk to the Commercial Real Estate Development Association in the Fairmont Hotel. He argued there is an "emerging conflict between the elites and ordinary people."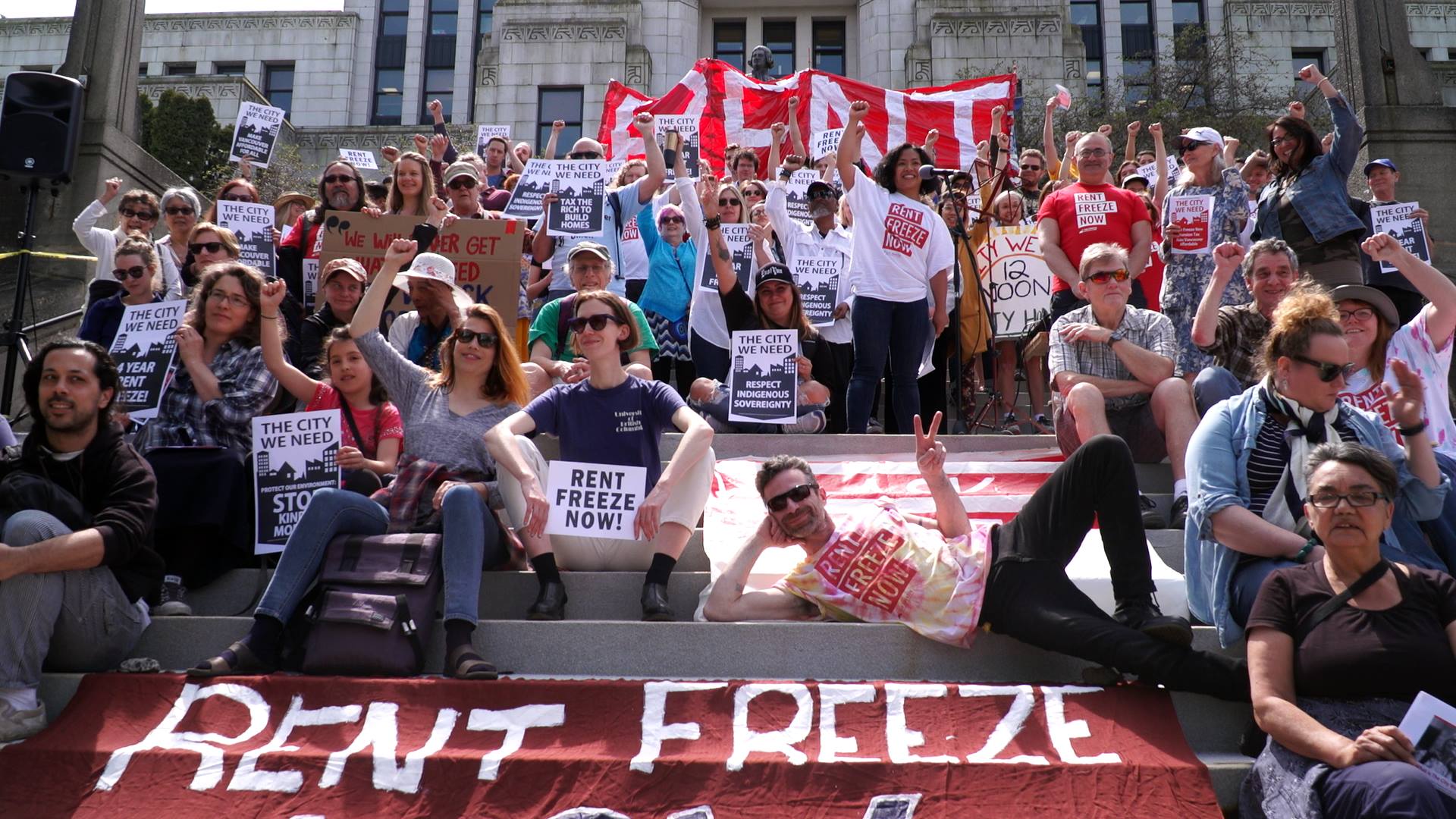 Crowley predicted that anti-elite anger could propel the rise of a Donald Trump-style populist. But there is potential, at least in Vancouver, that this anger may be channelled in a much more progressive direction. In May 2017, pissed-off renters created a tenant union to fight against unfair evictions and push for greater rent protections. "I think politicians are finally watching and listening because we're coming," co-founder Lama Mugabo told VICE. Later that year, housing activists, Chinatown residents and artists blocked a condo tower proposal at 105 Keefer St., a battle that we'll be looking at in greater depth in an upcoming story.
It's hard to say whether these are just isolated bursts of anger, or if they signal something more lasting and profound. But the conditions are good right now for a political shake-up. Mayor Gregor Robertson won't be running in the October civic election. Vision Vancouver councillors Andrea Reimer and Tim Stevenson are also exiting civic politics. At the same time, new campaign finance rules could make it easier for outsider candidates to compete. "In many ways it's going to be a historic election because there's going to be a lot of space," outgoing Vision co-chair Maria Dobrinskaya predicted at the party's annual general meeting back in January.
Could this finally be the time that people who suffer the most from Vancouver's housing crisis revolt? When renters, millennials, small-business owners, low-paid workers, homeless people and indigenous communities lead the type of political revolution that's transformed Seattle? Sawant sees potential. She sees it in all the young people who worked on Swanson's campaign last year, and in the ongoing battle over the Kinder Morgan pipeline. "The on-the-ground context will differ in details, it's not going to be a carbon copy," she said. "The most important lesson from our struggle in Seattle is the need to build a movement of ordinary people."
I got a glimpse of what that movement can look like at this year's Seattle May Day demonstration. About an hour after I arrived at Judkins Park, the crowd made its way west on Jackson Street and north on Fourth Avenue into the heart of downtown. Along the way we passed several homeless encampments. A man in suit and tie walked past the demonstration and gave an enthusiastic thumbs-up. It stopped in front of a small stage. "Today we recommit ourselves to building power for all working people," Lynne Dodson, the secretary treasurer of the Washington State Labor Council, told the crowd. "We have to fight back, but we also have to fight forward — toward the world that we want." She chanted: "When we fight, we win." The crowd joined, louder and more confident each time, echoing in the street.