Tyee Master Classes 2016 Proudly Presents
How to Break Through Online and Win Campaigns
with
Karl Hardin
What will I learn?
A well oiled and humming digital engagement strategy can attract more followers to your cause, deepen your relationships with your supporters and donors and provide opportunities for people to come together and achieve amazing things together.

Be prepared to roll up your sleeves and workshop your campaign or issue, as digital strategist Karl Hardin walks you through digital campaigning in this intensive one-day Tyee Master Class. You'll cover the basics, do a deep dive on strategy and get your hands dirty by workshopping your story and writing copy for e-mail and the web.

You'll come away with a better appreciation of how storytelling can make people click things online and how that can be the first step towards a meaningful and impactful relationship. And how these relationships, at scale, can change the world.
Topics will include:
Goal setting for campaigns
Deep framing and message development
An overview of digital tools and platforms
Tactics for driving traffic and engagement with your campaign
Designing a ladder of engagement
Who's it for?
Online campaigners
Advocacy organizations
Unions and union locals
Political campaigns
Candidates for nomination
Community organizers
What should I bring?
A laptop. An issue or campaign in mind that you'd like to work on.
Who is Karl?
Karl Hardin is a digital strategist who is passionate about finding ways to catalyze action on climate change. He spent the last 5 years at pro-democracy advocacy group Dogwood Initiative, where he honed his skills in using digital technologies to tell stories that brought people together around a common purpose. He played a part in designing engagement strategies that saw the ranks of Dogwood's volunteer army swell into the hundreds and its e-mail subscription list increase by more than 220,000 subscribers during his time there.
Register for this class and receive a promo code to get 25% off any other Spring 2016 Tyee Master Class.
Thanks to our promotional partner MODO. Tyee Master Class participants will receive $50 FREE drive time (new members only). Learn more about MODO car-sharing here: http://modo.coop/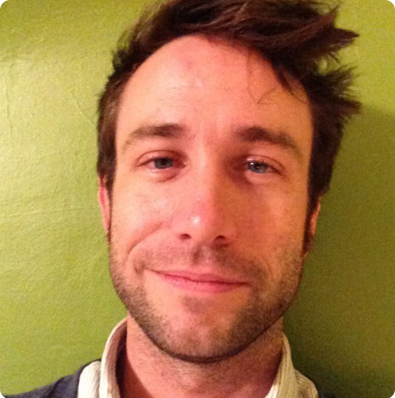 Title

How to Break Through Online and Win Campaigns

Instructor

Karl Hardin

Date

May 7, 2016

Time

10 a.m. - 3 p.m.

Location

ArtStarts Lab, 808 Richards Street, Vancouver, BC

Details

Includes coffee and lunch, with reception to follow after 3 p.m


Price

$200 + GST