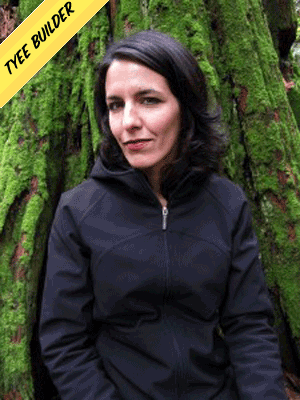 "Why do I support The Tyee? Because of its informed, essential coverage of environmental issues in British Columbia. Want to know what else hooks me? B.C. craft beer. My local love is Townsite Brewing from Powell River." -- Charlotte Gill
Charlotte believes in "local love," and so does The Tyee. That's one of the reasons we're asking you, our valued readers, to become Tyee Builders. If you become a monthly donor to the Tyee, you'll be making it possible for our journalists to cover the issues that matter to you more often and in greater depth. Help us grow with a small contribution, and we'll be better equipped to report on the local environment, federal and provincial politics, and maybe publish a few more reviews of local lit. What's more, we won't give you a beer gut.
Being a Tyee Builder means giving $5 a month (or $60 a year) to boost The Tyee's reporting capacity. If you're willing to give a bit more and contribute $15 a month -- what'll that get you: maybe an imported six-pack? -- we'll send you a signed copy of one of these books, written by some of the talented members of the Tyee Builders team. Click on the yellow button below to sign up now. Book supplies are limited, so sign up quickly for your best chance of getting the book you want.

About this Tyee Builder: Charlotte Gill started tree-planting at age 19, and was hooked from the start. Seventeen seasons of bush-whacking and dirt-shoveling later, she had planted over a million trees and had plenty of fodder for a bestselling, award-winning memoir: Eating Dirt: Deep Forests, Big Timber, and Life with the Tree-Planting Tribe. While she has planted all across Canada, British Columbia is her home: Charlotte lives on the Sunshine Coast. If you'd like to know more about this author or her work, visit her website.
About the Tyee Builder Program: Want to give independent Canadian journalism a boost? You've come to the right place. The Tyee is trying to become fully sustainable. In order to do so, we've launched the Tyee Builders program to allows readers who love The Tyee's work to help fund more of it. Every penny you support us with will go directly to pay Tyee writers and editors. And besides the warm, fuzzy feelings you'll get knowing you're helping dial up the volume on an independent voice in Canadian media, we've come up with a few other ways to thank you. Click on "Hammertime" above to learn more and start Building!