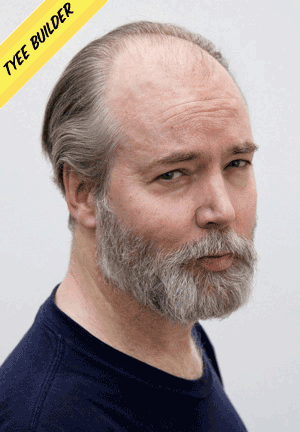 "I support the Tyee because it publishes long investigative pieces that are important for both readers and for journalism. What else hooks me? Fried Chicken Fridays at Refuel restaurant in Vancouver. It's really terrific... have you been?" -- Douglas Coupland
If Doug's taste in news is any indication of his taste in chicken, then book us a table! He's absolutely right about the kind of work we publish: over the years, The Tyee has investigated issues of great import to Canadians and broken major news stories. We've done in-depth investigations into -- among many other topics -- affordable housing and homelessness, reported from Washington, DC on the War Over the Oil Sands, considered the Challenges Facing the Labour Movement in the near future, and have delved into successes in First Nations education.
Thanks to Tyee Builders like Doug, Tyee journalists will be able to produce more of this great investigative reporting. If you'd like to join him and the rest of the Tyee Builders, click on the yellow button below. On that page, you can learn more and sign up as a Tyee Builder.

About this Tyee Builder: Douglas Coupland is a visual artist and a bestselling Canadian author. Known for his keen cultural commentary, Doug's storytelling has taken many forms: he has written magazine articles, novels, short stories, screenplays, essays, and presented the Massey Lectures in 2010. You can learn more about Doug and his work on his website.
About the Tyee Builder Program: Want to give independent Canadian journalism a boost? You've come to the right place. The Tyee is trying to become fully sustainable. In order to do so, we've launched the Tyee Builders program to allow readers who love The Tyee's work to help fund more of it.
Every penny you support us with will go directly to pay Tyee writers and editors. And besides the warm, fuzzy feelings you'll get knowing you're helping dial up the volume on an independent voice in Canadian media, we've come up with a few other ways to thank you. Click on "Hammertime" above to learn more and start Building!